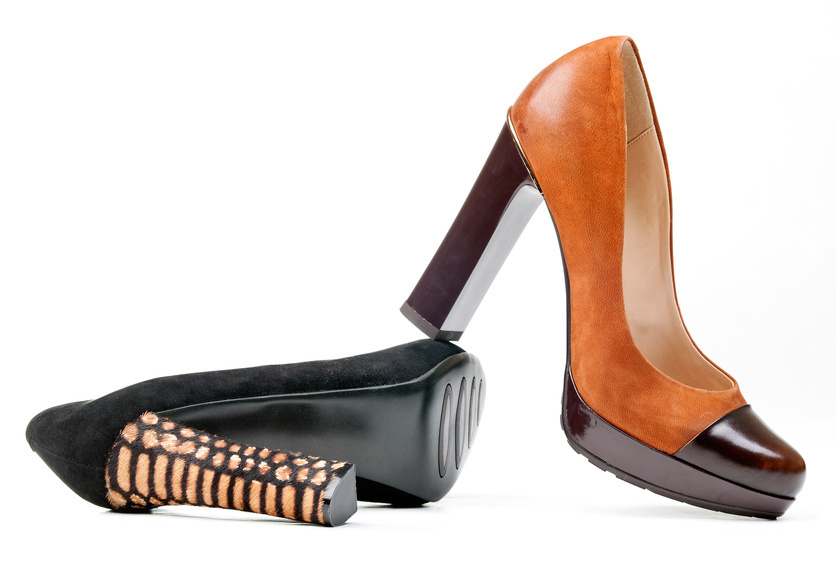 For once, fashion is comfortable, sensible, and easily paired with the clothing already in your wardrobe. Thick heels are appropriate for any occasion from office work to clubbing at night. Start with a tiny kitten heel and work up to a fierce 5-inch heel.
Thick Heels in the Office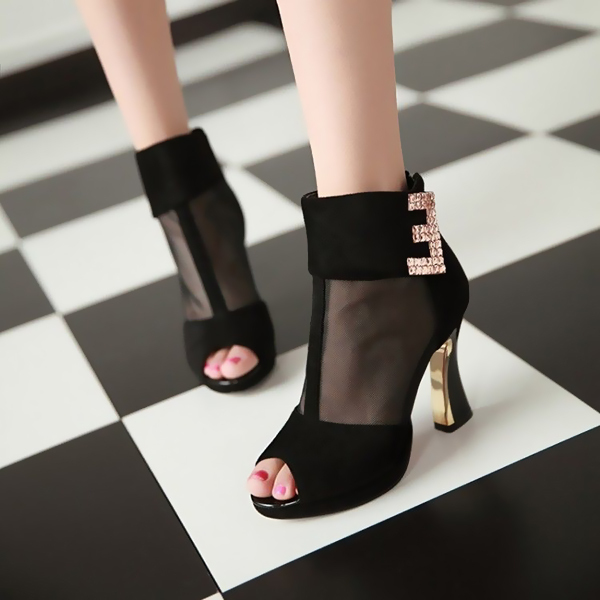 A chunky heel lends stability and comfort to office life. The wearer can focus less on maintaining her balance and more on getting to where she needs to go. In a professional setting, wear 1 to 3-inch pumps in neutral colours, such as black, navy, or nude. Remember to avoid short skirts, pairing high collars with long sleeves, and strapless dresses. If you are unsure about wearing thick heels to the office, tuck some cushioned ballet flats into your purse.
Thick Heels at University

It isn't a crime to look fashionable at university. You can aim for a preppy or business casual look. Pair khakis with an airy top or go for gold with harem trousers and a knotted top. Keep the thick heels low at first; after all, you have books to carry, and universities aren't known for short distances between classes. Prepare yourself for inevitably dressing differently than some students. While business casual isn't taboo, university attracts all kinds, and some people may show up to class in their pyjamas.

Thick Heels in the Club
Thick heels really shine in the clubbing scene. Not only are they more comfortable and stable, but they come in wild, neon colours and other outlandish styles. You can draw attention to them with a little black dress or style them down with cropped jeans. This is also an opportunity to wear 4 to 5-inch thick heels, if you are feeling brave. They are easier to walk in than stilettos of the same height.

Thick Heels in Weddings
This kind of heel is incredibly versatile; even better, it is ideal for a night of dancing. For weddings, pair the wedding dress with a lace overlaid heel in beige or white. Some thick heels also have bows on the side or front. Bows might look a bit too adolescent with a short skirt, but just right when tucked under a wedding dress.

Thick Heels in Everyday Settings
The sky's the limit when styling thick heels in everyday settings. For a casual look that elongates the leg, pair black heels with opaque, black tights and a chunky jumper of your favourite colour. For cooler weather, try a thick-heeled ankle boot paired with skinny trousers and a peacoat. You can also pair a short skirt with a low, thick kitten heel.