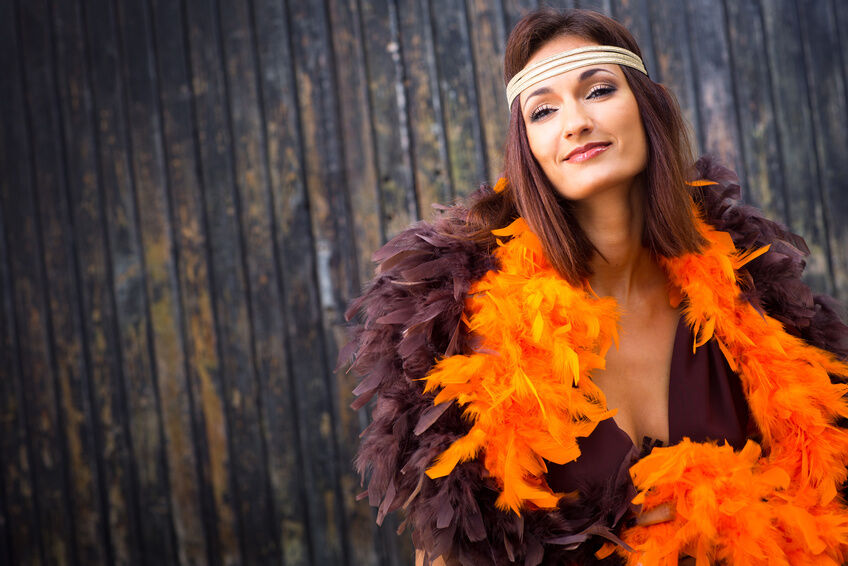 A feather boa is a type of feather scarf most people associate with flapper outfits and burlesque performers. However, when chosen and styled correctly, these accessories are suitable for a variety of outfits including formal and smart-casual wear. Choose a quality feather boa that suits your budget and style, and select the right feather boa for your outfit.
How to Choose a Feather Boa

The standard length for a feather boa is 1.8 to 2 metres, but shorter versions are available. They consist of feathers glued or otherwise attached to a string. Manufacturers clean and bleach the feathers before dyeing them, so the feathers are clean and capable of holding the dye. Manufacturers often include the weight of boas as an indication of feather density, and common weights include 25 grams, 40 grams, and 80 grams. The heavier the boa, the higher the density of the feathers and the fuller its body. A 25-gram feather boa is seldom as durable as an 80-gram feather boa, but it is more affordable. The type of feathers the boa contains further affects its price. Turkey feather boas are the cheapest, while ostrich boas and marabou boas come at a premium. Look for a boa of 40 grams or higher if you want to wear it more than once.
How to Match a Feather Boa to Your Outfit
Feather boas come in multicoloured designs and in solid colours ranging from plain black and white to bright pink and purple. Choose a colour suited to your outfit and the occasion. A black or grey feather boa works well worn as a scarf with a suit or formal coat. Soft pastels and glamour colours make ideal accessories for eveningwear. For a night out with friends, add a touch of whimsy to your outfit with a brightly coloured feather boa. Thicker feather boas are luxurious and suitable for formal outfits, and their texture creates a wonderful contrast when paired with leather. If you intend to wear the boa as a scarf with a coat or smart-casual outfit, choose a practical length that cannot snag on objects while you walk.
Tips for Wearing a Feather Boa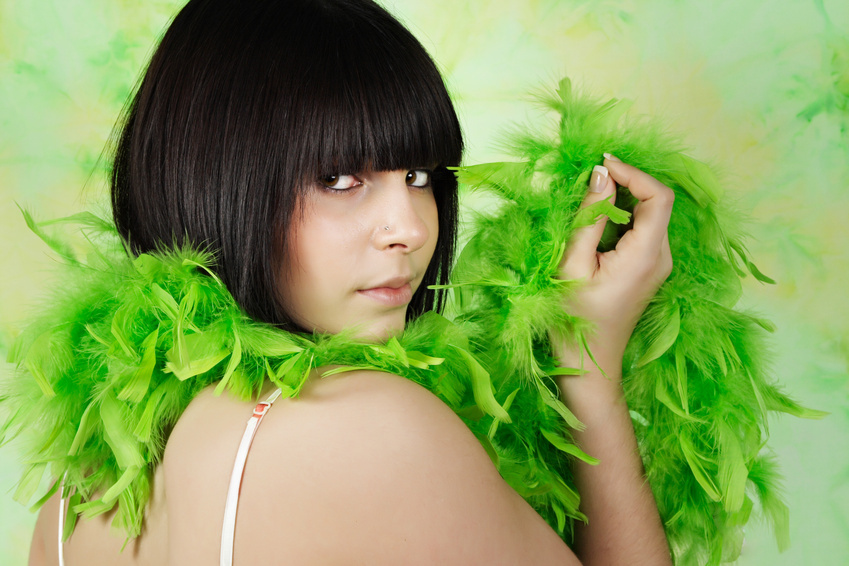 Consider pairing a feather boa with another accessory that features feathers, such as a hat or fascinator. Keep additional accessories to a minimum to avoid overwhelming your outfit. Alternatively, match the boa to a hat, belt, or bag in the same colour. If you have a winter coat with a detachable faux fur collar, consider replacing it with a feather boa. You can turn one of these accessories into a feathered hem to spruce up a skirt or you can use it to create a unique hatband.