Peplum blouses typically do a good job of defining small waists and hiding or minimising the size of stomachs. For the office, peplum blouses are a good choice when paired with other clothing items appropriately. Although office attire has broadened in options over the years, women still need to know how to style a peplum blouse for the office.
Peplum Blouses with Conservative Trousers or Skirts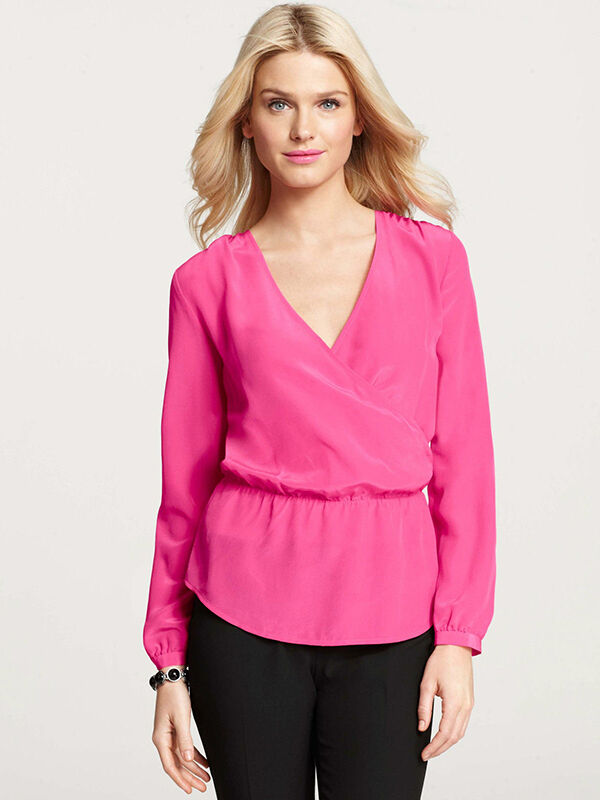 Many companies and government agencies have dress code standards that relax only on designated days during the week. Most women must adhere to upscale dress codes that require the purchase of several types of professional women's clothing. To meet these requirements, solid colour, conservatively designed peplum blouses work well with dark coloured cotton trousers or knee length peplum skirts. The goal of women should be to mitigate the overly flattering nature of the blouse by pairing the peplum blouse with a conservative looking pair of trousers.
Peplum Blouses with Pencil Skirts
Pencil skirts provide women with fashion flexibility. These skirts typically work for most every type of office dress code and women can wear the skirts after work for company or other types of social events. Women should choose a dark coloured peplum blouse to pair with a lighter coloured or patterned pencil skirt. Manufacturers create a wide variety of pencil skirt designs to match the mood of most offices. Make sure to match the amount of leg exposed by the pencil skirt with the amount of bare arm exposed by the peplum blouse.
Wear a Peplum Jacket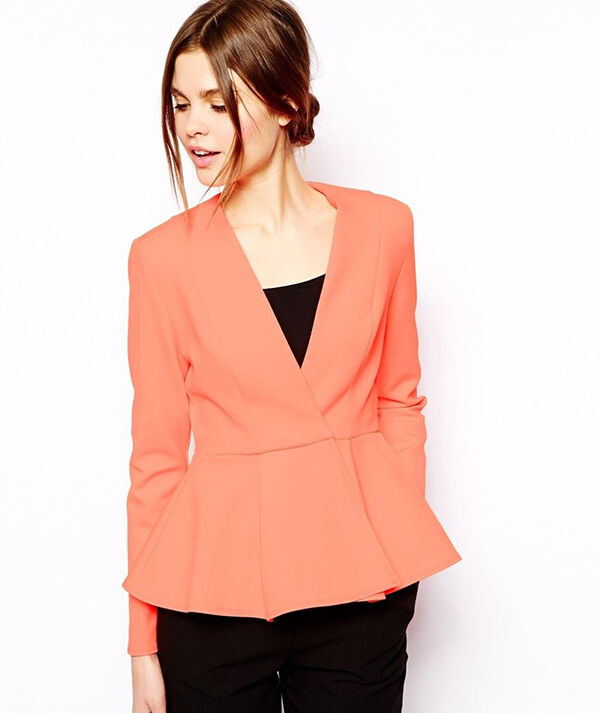 Another way to reduce the focus on waist flattery is to wear a peplum jacket to work. Peplum jackets typically remove the focal point of women's clothing away from the peplum blouse and more towards the jacket. Women who wear peplum jackets to work present an aura of refined sophistication and emotional control. Peplum designers offer shoppers several types of curvy silhouettes that enhance the appearance of a business jacket or blazer. Zara manufactures a sleeveless peplum jacket that accentuates a woman's figure. Synthetic fibre peplum jackets resist wear from frequent use.
Accessorise with a Belt
Whether women wear dress trousers or lengthy skirts to work, they can enhance the style of a peplum blouse by accessorising with a belt. The curvy design of a peplum belt complements the blouse design to form a compelling upper body fashion statement. Peplum belts neither appear too flashy nor exude an aura of weakness. Women who work in edgier offices that permit more fashion leeway should consider peplum belts that include runaway edges. Consider peplum belts constructed with leather to ensure long lasting durability.