For many women, print dresses are a staple part of their wardrobe. However, if you favour print dresses, knowing how to style them properly is crucial if you want to achieve trendy, pleasing looks. There are lots of factors to consider, and different prints require different styling for the proper look. Knowing how to properly style your print dresses helps you ensure you always look fabulous.
Styling a Geometric-shaped Print Dress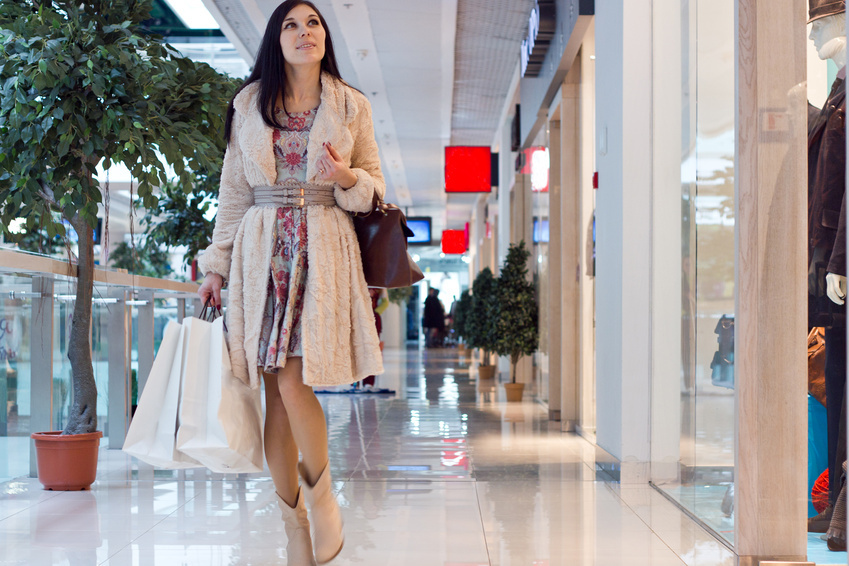 When styling a geometric print dress, always opt for simple items that do not detract from the bold print of your dress. Choose accessories, including shoes, a bag, and a belt that are plain and simple, but which match a colour in the dress. This draws attention to that particular colour and makes your outfit 'pop'. To add more texture to your ensemble without confusing onlookers and drawing attention away from the dress, add a plain scarf at the neck and a simple, narrow belt to the waist. A small bag of a single colour works well, as it gives you somewhere to store your essentials without detracting from the bold geometric pattern on your dress.
Styling an Animal Print Dress

You need to know how to style an animal print dress properly; otherwise you end up creating an over-the-top costume look. You want to achieve a classy appearance, rather than brash and cheap. Black jewellery is a great choice as it highlights key tones in the dress without being too loud. Alternatively, opt for wooden jewellery, which complements the natural, wild theme of the dress and is plain, simple, and thoughtful. Long necklaces, particularly with wooden beads, help to add a trendy tribal style to your outfit and provide texture. If you need to carry a bag, opt for a simple leather or nubuck bag with gold fastenings. For a splash of bold colour, choose just one red accent, such as shoes, a belt, or red nail varnish.
Styling a Floral Print Dress
Floral print dresses are fashionable and versatile, if you get the style right. Belts work well with floral print dresses, helping accentuate and define the waist. If you have a coloured floral print dress, choose a belt that matches one of the colours in the dress. However, if your floral print is black and white, add a little colour, with a bright, vivid belt. When choosing shoes to compliment your floral dress; consider the style and length of the dress. For the office, a knee-length floral print with colour coordinated heels and a jacket look great. If you have a form-fitting mini dress, go for strappy wedge heels that add detail and lengthen the appearance of your legs. For a maxi dress, in warmer weather, opt for sandals.