When applied correctly, car window tint reduces the build-up of heat inside the vehicle and reflects UV rays, which saves the upholstery from sun damage. Car windows that normally reject 23 to 28 percent of UV rays reject 95 to 99 percent after tinting. In addition, tinting reduces glare, so it is easier for motorists to see the road ahead. Although many drivers choose to have their car windows tinted professionally, it is possible to do the job at home by following a few simple steps.
Supplies for Tinting Car Windows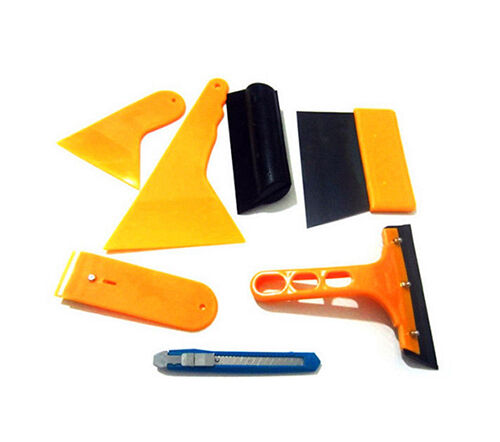 The primary supplies for tinting car windows are tinting film and a solution. In addition, drivers need the following:

window cleaning solution
sponge
squeegee
utility knife
lint-free cloth
Buyers may already have some of these supplies at home. The easiest way to acquire all of the equipment needed is to buy a car window tinting kit.
Clean the Car Windows
First, clean the windows inside and out, including the gasket, which provides a seal and holds the windows in place. Gently scrape away any stubborn residue. If necessary, give the windows a final rinse because failing to get them completely clean may result in bubbles in the tinting film.
Measure and Cut the Tinting Film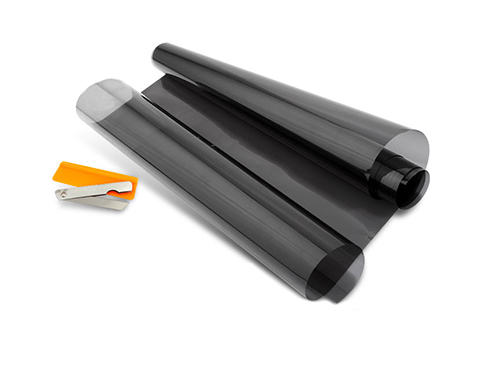 Unroll the tinting film onto the inside of the window. Using a utility knife, trim the film to the shape of the window, leaving at least 3 centimetres on each side to ensure that the film covers the whole area. When complete, the bottom edge of the film should extend approximately 1 centimetre beyond the window gasket.
Apply the Window Tinting Solution
Spray the inside of the window generously with the solution included in the kit. Peel off the film backing and spray the newly exposed adhesive with the application solution.
Apply the Tint Film
Ensure that the window is rolled down approximately 3 to 4 centimetres before carefully placing the tint film onto the inside, with the sprayed adhesive facing the glass. Start at the bottom and work upwards, gently smoothing the film into place. Use a clean squeegee to work from the centre outwards and press the film into the glass. As the film begins to adhere, use more pressure to ensure that there are no air bubbles. Roll up the window to continue this process at the lower end. Slide the bottom edge of the film underneath the window gasket. Finally, push all of the solution towards the edges of the window, then wrap a paper towel or lint-free cloth around the squeegee to dry the film.