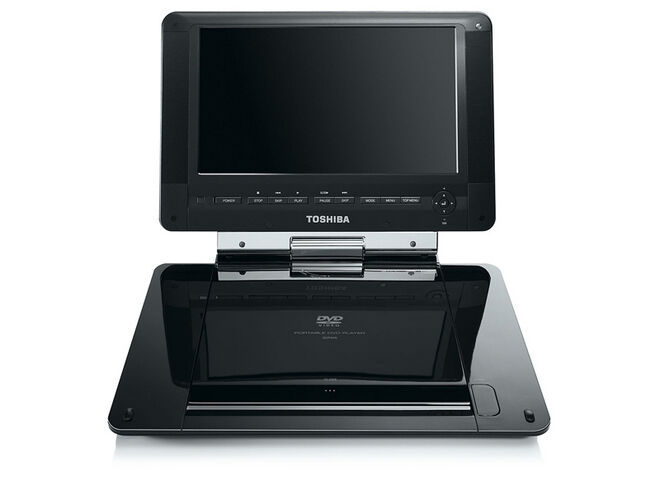 DVD players have provided a great way for individuals to enjoy their favourite films and series in the comfort of their own homes for decades now. With their quality video and enhanced audio, DVD players come close to replicating the vibrancy of a true cinema experience. Many DVD player owners, however, are surprised to discover that their DVD players do not play certain DVDs. DVD players are manufactured for use in specific regions, and this restricts a DVD player owner's enjoyment of many DVDs on the market.
Fortunately, there are ways to unlock many regional DVD players so that they can play DVDs from anywhere around the world. Learning how to leverage these techniques can open up an entire world of media to consumers. Individuals can also benefit from learning where and how to purchase DVD players that can be unlocked or region-free DVD players. Department stores, discount stores, and electronics stores all carry a range of DVD players. Additionally, online marketplaces like eBay also feature a broad selection of DVD players.
Why DVD Players Are Region Specific
Region coding was created by the entertainment industry as a way to control the release and distribution of DVD movies and programmes around the world. Movie releases, for example, are typically staggered around the world, and a studio wants to ensure that a film is not viewed in a particular geographical region before it has been officially released there. Controlling these timed releases is crucial for the entertainment industry since releases are planned around elaborate marketing and promotional campaigns to boost sales.
Some DVD releases might also be restricted in certain regions due to cultural differences. For example, a movie might contain elements that are offensive in certain regions, and, as a result, that movie is deliberately not sold in that part of the world. DVD region coding allows movie and television studios to adhere to and respect these cultural differences.
How Region Coding Works
There are nine DVD regions that are used to execute digital rights management by the studios around the globe. The following chart lists each region and the countries or entities included in that region.
| DVD Region | Countries or Entities Assigned to Region |
| --- | --- |
| | Canada, U.S., and all U.S. Territories |
| | Albania, Andorra, Austria, Bahrain, Belarus, Belgium, Bosnia and Herzegovina, Bulgaria, Canary Islands, Croatia, Cyprus, Czech Republic, Denmark, Egypt, Estonia, European Union, Faeroe Islands, Finland, France, France, Georgia, Germany, Gibraltar, Greece, Greenland, Hungary, Iceland, Iran (Islamic Republic of) Iraq, Ireland, Israel, Italy, Japan, Jordan, Kuwait, Latvia, Lebanon, Liechtenstein, Lithuania, Luxembourg, Macedonia (the Former Yugoslav Republic), Malta, Moldova, Principality of Monaco, Netherlands, Norway, Oman, Poland, Portugal, Qatar, Romania, Russian Federation, San Marino, Saudi Arabia, Slovakia, Slovenia, South Africa, Spain, Sweden, Switzerland, Syrian Arab Republic, Turkey, Ukraine, United Arab Emirates, United Kingdom, United Kingdom (Channel Islands), Vatican City State, Yemen, Yugoslavia |
| | Southeast Asia, East Asia, including Hong Kong |
| | Oceania, including Australia and New Zealand, Central America, Mexico, South America, Caribbean |
| | Former Soviet Satellites, India, Africa, North Korea, and Mongolia |
| | China |
| | Reserved for use by critics or judges for award ceremonies |
| | International venues such as airplanes or cruise ships |
| | Discs labelled 'All' can play in any region around the world |
DVDs also occasionally have a zero region code or no code embedded at all. In those cases, the DVDs usually function like a DVD with an ALL code and operate on any type of DVD player.
The Regional Playback Control System in DVD Players
The majority of countries around the world, including the U.K., require that DVD manufacturers build their DVD players with a control system in place that restricts the players to only playing DVDs that are coded to the regions where the DVD players are sold. This Regional Playback Control System ensures, for example, that a U.K. Region 2 DVD player can only play Region 2 DVDs.
This control system creates an assortment of difficulties for owners of DVD players. Someone who travels, for example, to another country and finds a unique film release that they cannot access in their own country might not be able to watch that disc upon their return home. Additionally, many individuals who are trying to learn foreign languages purchase foreign language movies on DVD to help them learn the language, only to discover that the DVD is useless on their home players.
Unlocking Regional DVD Players
Fortunately, a number of solutions have been discovered that allow consumers to remove the Regional Playback Control System on a DVD player. These techniques vary from player to player. Many sites on the Internet offer extensive databases of these hacks for various DVD player models. In general, these hacks involve a very specific series of steps that may include pressing specific keys on the player's remote control in combination with opening and closing the DVD tray or other possibilities.
Step 1: Assessing a DVD Player's Model
The first step in unlocking a regional DVD player is for a consumer to determine the exact model number of the DVD player he or she has. On most players, detailed information, including model number, serial number, and make, is available on a sticker that is located on the underside of the player. Consumers should look for this sticker and make careful note of the make and model of the player. It is important for individuals to realise that there are many models of DVD players released by individual manufacturers and that the model numbers of all these separate models can closely resemble one another. Making sure that they have the exact model number is essential to finding the correct hack for the system.
Step 2: Searching for the Unlock Code
Using a computer or mobile device, individuals who want to unlock their DVD players should open a browser and browse to their favourite search engine. In the search engine's search bar, they should then enter the exact make and model of their player along with a key phrase like 'unlock code'. Alternatively, they can search with the term 'DVD unlock codes' to access a list of sites that offer a catalogue of unlock codes. Consumers can then look through these sites for the unlock technique that is specific to their make and model.
Step 3: Executing the Unlock Code
Before beginning the unlock process, consumers should confirm that they have every step of their particular unlock code noted correctly. They should then follow the technique carefully step by step. One missed step results in a failed unlock. If this occurs, DVD player owners should re-verify the information and then try the unlock again.
Step 4: Confirming the Unlock
Once the unlock has been executed, consumers should confirm that it was successful by trying to play a DVD from a different region on the machine. If the DVD does not play, consumers can either attempt the hack again or start from the beginning and search for a different code online. Not all online unlock codes work, and consumers may need to run multiple searches and make several attempts before successfully unlocking their DVD players.
Shopping for Region-Free DVD Players
If consumers cannot find an unlock code, they can also consider purchasing a region-free DVD player. These players do not use a coding system and can play DVDs from any region. As an alternative, consumers might consider shopping for DVDs with ALL coding to play on their existing machines, but traditional brick-and-mortar retailers are not likely to carry a large selection of these items. Consumers who are looking for region-free DVD players or region-free DVDs are much more likely to find feasible options on online sites like eBay.
Buying Region-Free DVD Players and DVDs on eBay
The online auction site eBay aggregates vendors to create a long list of region-free DVD players and DVDs. It is also an easy site to navigate, and it offers a user-friendly search bar on every page. Use this search bar to pull up relevant listings by using keyword terms, such as 'region-free DVD player.' This takes you to a page with a list of the items that most closely match your search. Additional targeted keywords can be used to minimise and focus the search results.
Evaluating Sellers on eBay
It can help ensure that you find the best items for your needs when shopping on eBay if you take the time to evaluate the sellers you come across. You can do this by clicking on a seller's name from a listing's page and reviewing the details on the seller's page. These details should include information about past auctions and any feedback comments submitted by previous customers.
Conclusion
Many individuals have been surprised to discover that a purchased DVD does not play on their DVD players, and this leaves them frustrated and unable to view their purchased content. DVD region coding restricts the playing of DVDs in the different regions around the world, and this can restrict individuals from enjoying a world of media that could be within their reach in the new global marketplace. The good news is that by running a search online, consumers can find the unlock codes and processes that can transform their coded DVD players into region-free devices.
In the event that various solutions do not work for a particular model, consumers may decide to purchase either region-free DVD players or region-free DVDs. One of the better resources for these purchases is the online auction site eBay. By running a search on the site for region-free items and taking a few minutes to evaluate a seller, consumers can find a region-free solution that quickly has them enjoying the media they want anytime.