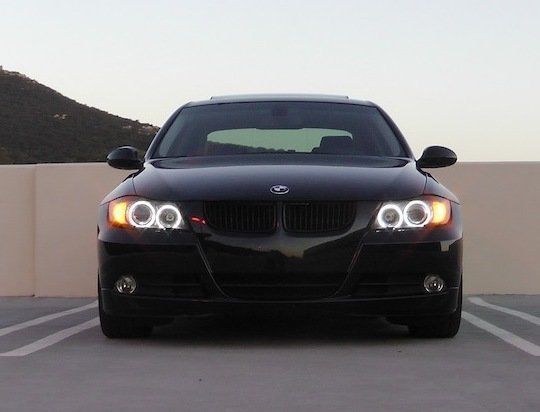 BMW angel eyes headlights are designed to replace factory-installed headlights. These aftermarket parts alter both the appearance and the pattern of the vehicle's headlights. Angel eyes are circular lighting bars that surround the headlamps of the vehicle; they not only look aesthetically pleasing, but also help draw attention to customised cars.
Compatibility
Be sure to keep in mind the model of your BMW. Angel eyes headlights do not offer a universal fit; instead, they are specifically tailored to the make and model of each vehicle. It is important to keep in mind placement, especially if planning to purchase a single headlight as opposed to a pair of BMW lights. Angel eyes headlights are specifically designed for left or right side placement. Generally speaking, it is a good idea to replace both BMW angel lights at the same time; this ensures identical brightness in both bulbs.
Pre-adjusted Headlights
Whether shopping for BMW M3 lights or BMW 5 Series lights, make sure to purchase BMW angel eyes headlights that are pre-adjusted from the manufacturer. This eliminates the need for further adjustments.
Type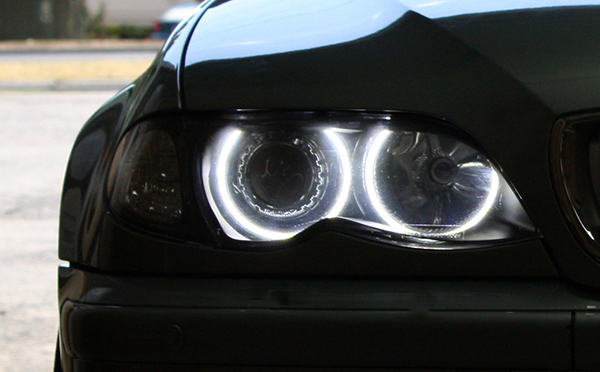 BMW angel eyes headlights come in two basic types: halogen and high-intensity discharge bulbs. Halogen bulbs are the most commonly used headlight bulb; these car headlights are filled with halogen gas, which increases the intensity of the light produced. Conversely, high-intensity discharge bulbs, commonly referred to as HID bulbs, last up to 90 per cent longer than their halogen counterparts and produce almost twice the amount of light. HID bulbs are rated by colour temperature or Kelvin. A colour temperature of 3,000 Kelvin produces a yellow light, while at 12,000 Kelvin, an HID lamp gives off a violet light.
Colour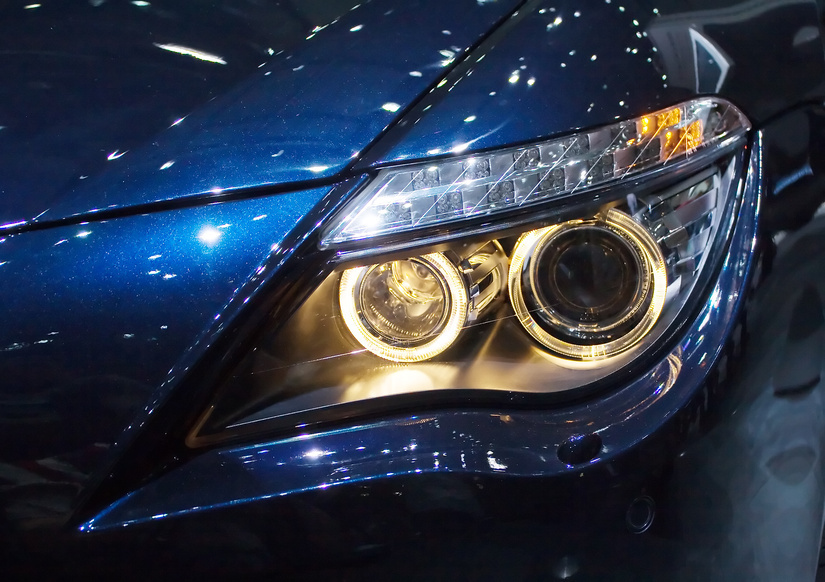 Choosing the best colour is simply a matter of personal preference. Many individuals upgrade their headlights to achieve the brightest rings possible. Others simply want to alter the colour. BMW car angel lights come in a wide array of colours, including reds, blues, greens, and whites. Some varieties feature a colour adjustment, allowing drivers to change the light colour from a neutral white to a cool blue colour; these headlights often come with nine preset colour settings that are adjustable by small switches on the power supply.
Installing BMW Angel Eyes Headlights
To install BMW angel eyes, open the vehicle's bonnet and unplug the electrical connector to the back of the factory headlights. Next, unscrew the headlight housing, and slide the headlight housing forward and out of the chassis from the front of the vehicle. At this point, you should be able to slide the angel eyes assembly into the chassis and secure it using the factory-mounted screws. Finally, reconnect the electrical connector to the back of the headlight on the angel eyes assembly.