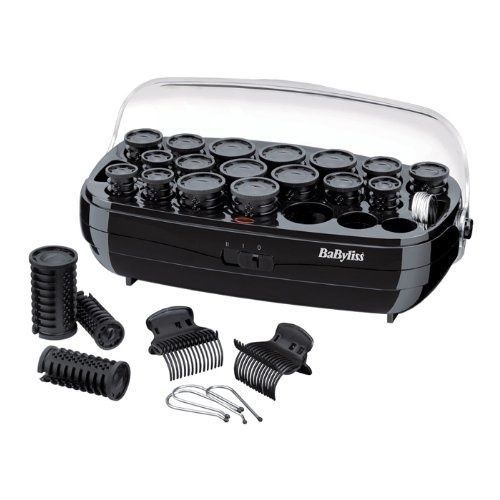 Heated rollers and hair setters represent beauty products that women use to shape and style their hair. The rollers function by heating the hair with steam or heated coils to create luscious curls and dazzling soft waves. As one of the leading manufacturers of women hair products, BaByliss heated rollers maintain heat for a long period due to the ceramic construction that retains heat better than other types of heated roller materials. Women can find high-quality new and used BaByliss heated rollers by shopping online on eBay. First, they should learn the step-by-step instructions that generally apply to all BaByliss heated roller models.
Step-by-Step Instructions
Women need to know how to prepare BaByliss not only to obtain the best look possible, but also to avoid burning hair, or worse, burning the scalp or neck area. BaByliss provides safety features on all of its models that women should learn, as well as how to set the right temperature to match the type of hair shaping job. Despite slight variations between BaByliss heated roller models, women can properly shape their hair by following a few step-by-step instructions.
Step 1
Women should first set up the area where they plan to shape their hair. They should stock the correct number of rollers they need to avoid having to move about during the hair shaping process. The chair women use to sit in should be at a height level that allows them to obtain a clear view of their hair from a nearby mirror.
Step 2
The next step in how to use BaByliss heated rollers involves plugging in the hot roller base and then choosing the correct heat level. The heat level that women choose to curl their hair depends on two factors: the type of curling job and hair thickness. Women should use maximum heat to curl thick, coarse hair and lower the temperature if they possess thinner hair.
Step 3
Although BaByliss produce high-quality heated rollers that do not take much time to heat up before use, women still need to wait about four minutes before they begin using the rollers. Women should also closely follow the directions that come with each BaByliss hair roller, which typically state that heated rollers take about four minutes to heat up and women should not touch the rollers to determine heating level.
Step 4
Step four requires several actions that women should perform sequentially. This is the step that if not followed correctly, can result in scorched hair or worse, a burned scalp.
| | |
| --- | --- |
| Action | Description |
| | Choose the number of rollers required to secure hair sections |
| Second | Wait four minutes for roller to heat up before shaping hair |
| Third | Use roller to separate hair sections |
| Fourth | Ensure roller secures tightly to hair |
| Fifth | Comb one section of hair at a time, while holding each section out by using fingers |
The most important action in step four involves choosing the correct number of rollers. Women have up to 20 BaByliss heated rollers to select. They need to avoid the common mistake of using too few rollers, which creates cumbersome clumps of sectioned hair.
Step 5
Women place the heated BaByliss roller at the base of each hair section. They roll each hair section until the sections become tight against their heads. After rolling each hair section, women secure each roller with sturdy clips provided by BaByliss within each roller set. After clipping a hair section, women then continue rolling the section until all of their hair bunches into the curler.
Step 6
BaByliss recommends that women leave their hair in curlers for as long as possible to ensure the hair completely cools. During the waiting period, women can unplug the heated roller to prevent inadvertent burns and extend their lifespan. Before releasing each section from a curler, women can utilise hairspray on the rolled hair to augment firmness. Women culminate the process by unrolling each curler, spraying each section again, and styling each section with their fingers.
How to Buy BaByliss Heated Rollers on eBay
Shopping on eBay provides you with a convenient way to find the right BaByliss heated rollers. Simply type targeted keywords into eBay's powerful search engine to receive a short list of potential sellers. You can search for sellers by defining the type of BaByliss heated roller, such as electrical. You can also specify that you want to conduct business with an eBay seller who lives in the United Kingdom. After you receive your short list of seller candidates, spend time reading the customer reviews that eBay amasses on each seller's page. Only consider sellers who have earned consistent positive feedback over the past year for selling women's hair products.