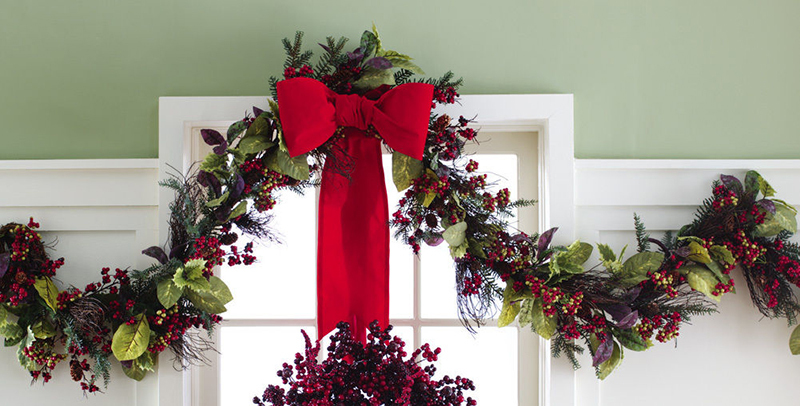 Berry garlands make attractive additions to festive home decor. Whether draped around your bannister, your table, or your Christmas tree, or if you choose to add your own embellishments or turn a berry garland into a wreath, these decorations add a traditional touch of festive cheer to your home. Learning how to use berry garlands for your home decor ensures that your garlands look and your home looks fabulous during the festive season.
Using Berry Garlands in the Lounge or Dining Room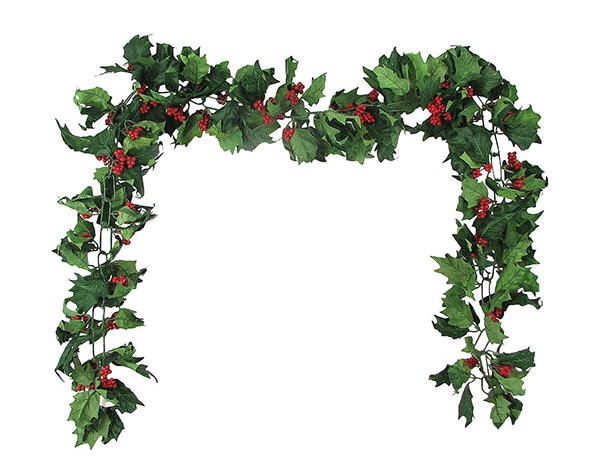 One of the easiest and most effective ways of making use of berry garlands for home decor is around the edges of your dining table. They help you dress your table and add festive flair. Attach the garlands to the wood of your table or to your table cloth, being sure to get an even drop all around the table. Complete the festive look of your dining table by adding pieces of berry garland around the base of your trivets, your candelabras, or condiment tray. For a traditional look, drape your mantlepiece with berry garlands. However, remember to never leave the garlands unattended on the mantlepiece, if you have a fire alight in the hearth, as this poses a fire hazard. Additionally, ensure you only have a small drop on your garlands so that it does not burn or melt in the heat from the fire.
Using Berry Garlands in the Hallway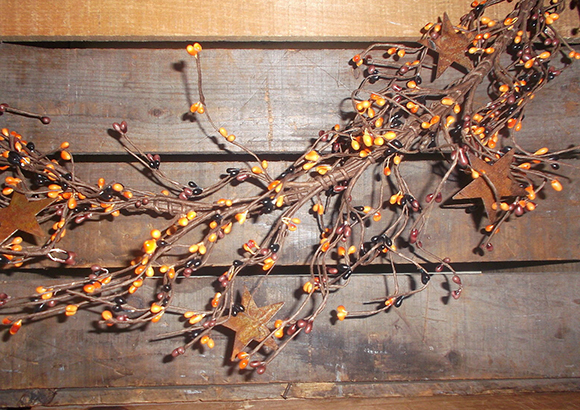 Berry garlands are an effective way of adding festive cheer to your hallways. Wrap the garlands around your bannister or bannister spindles. If you have staggered photos up your stairwell, add garland to the base of each. Hang a garland on a plain stairwell wall and hang your festive cards from it. Consider adding berry garlands to your doorways, making your family and guests feel as if they are entering a Christmas wonderland each time they step through. Add a berry garland to your entry table, coat rack, or hat stand, so that guests get a feel for your festive spirit as soon as they enter your home.
Using Berry Garlands in Your Outdoor Space
Decorate your garden gate with berry garlands to spread a little Christmas spirit to passers-by. Add berry garlands to your exterior window sills to give a Christmas lift to your outdoor space. Get creative and make a berry garland wreath, which is quick and simple. Take some stiff wire, a child's hula hoop, a round polystyrene wreath base, or a florist's oasis wreath base and tightly secure one end of the garland with glue or tape. Then simply wrap the garland around and around and secure the remaining end, creating a very simple wreath. Add more berries, baubles, or other seasonal embellishments for a fabulously festive wreath that you can hang on the outside of your door.