Breathing strips or nose strips are specially formulated thin-film plasters that go over the nose and administer nose medication throughout the night to help the wearer breathe better. Some nasal strips are specifically for preventing snoring, while others are for stuffy or blocked noses. There are several things to consider before using breathing strips to ensure you use the product correctly.
Read the Breathing Strips Instructions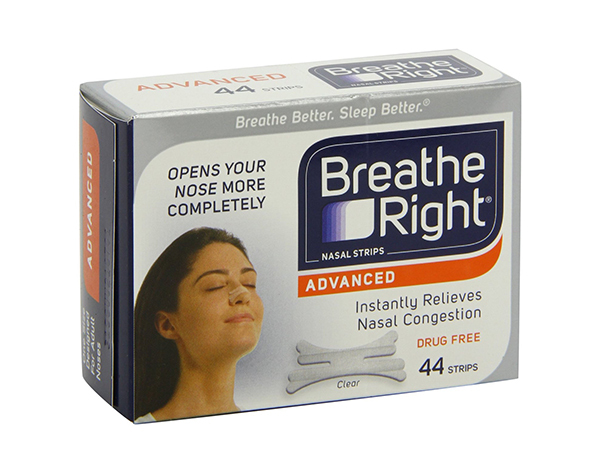 It is always important to read the instructions on the package before using breathing strips. Intended usage and times vary, so make sure that there is no time limit to how long you can wear the strips before going to sleep with one on. Consider checking for any allergy warnings, plus any medical warnings if taking other medication at the same time.
Check the Intended Use of the Breathing Strips
Some breathing strips, such as Breathe Easy, are for preventing snoring, but most are for a stuffy nose, or even for allergies. Consider checking to ensure that the breathing strips are for the issue you intend to treat. If not, then you do need another type of nasal strips in order for them to work. For example, snoring strips do not work to help clear a blocked nose, and vice versa.
Choose the Right Size of Breathing Strips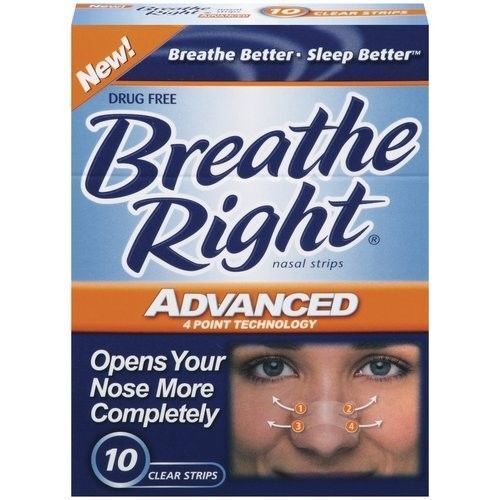 Most adult breathing strips are available in sizes small, medium, and large. Some are one-size-fits-all and have to be cut to size. Most adults require a size medium, but depending on the wearer, you may need another size. Check the size on the box before buying and compare it to the measurements. If you are unsure of the right size, consider measuring the bridge of the wearer's nose with a soft tape measure.
Prepare Your Nose for Breathing Strips
Nose strips come with adhesive backing, similar to that used on plasters. To ensure that they stick for as long as possible, clean the bridge of the nose and pat face dry with a soft towel. Do not put on moisturiser or lotion on the bridge of the nose, and use oil-free make-up remover, as most lotion and make up is oily and might cause the nose strip to come loose.
Apply the Breathing Strips
Take the nose strip out of the package and check the size. If it is too large, you have to clip the ends of the strip to the size you need. Remove the film from the back of the adhesive and then place the breathing strip squarely over the bridge of the nose. Fit the breathing strip over the bridge of the nose, smooth down the ends to ensure that the strip stays in place, and then repeat with the other side.