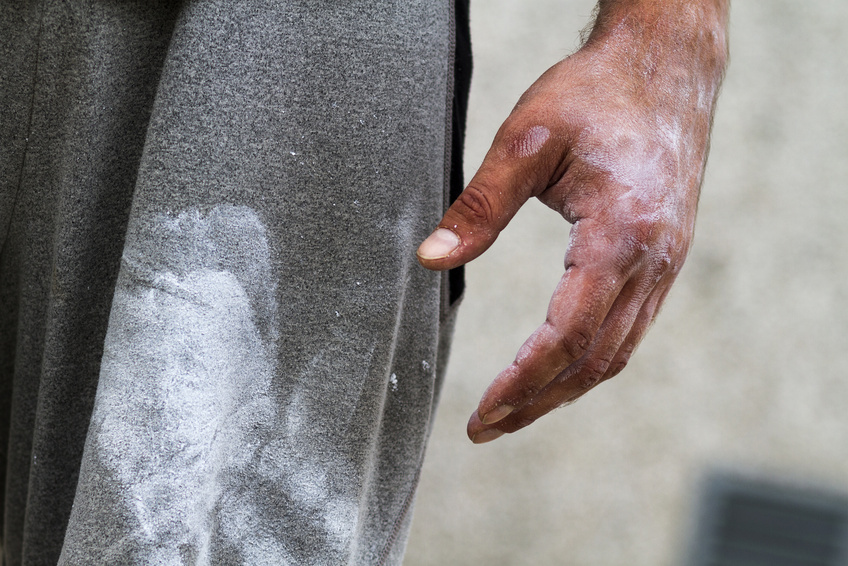 Chalk is a mainstay in the art world, but it also has other useful purposes. Athletes such as weight lifters, gymnasts, and rock climbers chalk their hands to reduce perspiration that could cause them to lose their grip. In fact, anyone whose performance relies on a steady grip uses chalk, rosin, or both. New kinds of gym chalk are available in addition to traditional blocks of magnesium carbonate.
Chalk for Power Sports
Chalk helps weightlifters maintain their grip as they work with heavy bars. For unknurled bars, weightlifting chalk is an important aid in workouts. Many gyms allow or even supply chalk, although some consider it too messy. Athletes who work out at those gyms often keep blocks or balls of chalk in their bags instead of using loose weightlifting powder. Athletes competing in power field events, such as shot put, discus throw, and javelin throw, also use chalk for gripping.
Gymnastics Chalk
Gymnasts also use chalk for grip. Chalk on the hands is obvious, but those competing on high bars or uneven parallel bars also sometimes chalk their legs. Gymnastics chalk usually comes in a large tub so athletes can easily chalk with loose dust.
Upgraded Gym Chalk

Some chalks add several benefits to the traditional blocks of magnesium carbonate. For example, some include antibacterial components to help athletes stay clean and safe as they work out. Other chalks include essential oils that prevent the chalk from drying the hands as much as traditional chalk. These chalks still dry perspiration, but they are less damaging to the layers of the skin.
Liquid Chalk
Liquid chalk is not common with the heavy lifting crowd, but the Rugby Football Union in the UK and the National Collegiate Athletic Association, National Federation of State High School Associations, Professional Golf Association, and American Softball Association in the U.S. have approved its use. Liquid chalks serve as substitutes for both chalk and rosin. Women sometimes prefer it because it comes in easy-to-carry bottles like hand sanitiser. It is very popular in the pole dancing exercise community and on tennis courts and golf courses.
Chalk vs. Rosin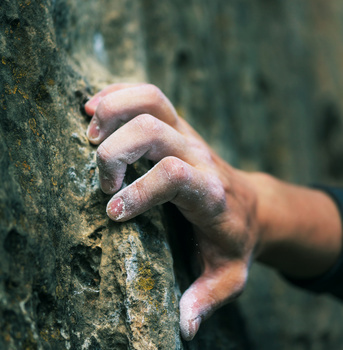 European rock climbers once used rosin to assure their grip. As climbing has become more popular, the use of rosin has declined because of the noticeable residue on mountainsides. Climbers now prefer chalk powder, which is easy to carry in chalk bags for use during climbs.