Making jewellery is a fun and satisfying hobby, and you end up with wearable pieces of art. Creating jewellery requires many supplies, including chains or cord, beads, charms, and tools. To secure the ends of bracelets or necklaces together, you need to use jewellery clasps. Clasps come in many sizes and styles depending on your personal preferences, and the types of pieces you are creating. Pick the perfect clasps for your pieces no matter what you are making.
Lobster Clasps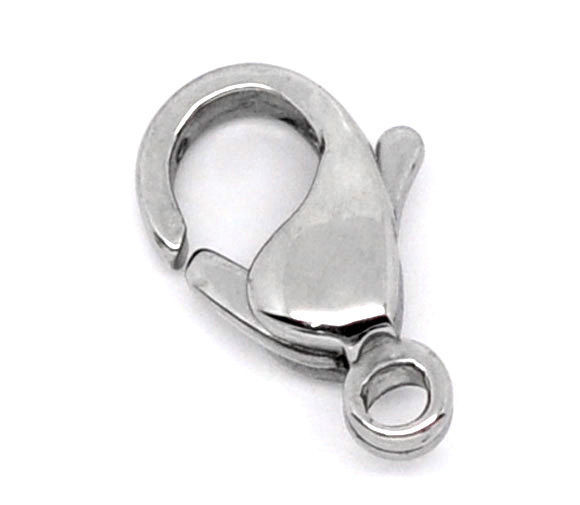 Commonly used for necklaces, lobster clasps use a spring mechanism to open, and secure around a circular finding on the other end of your necklace. Lobster clasps come in many sizes and metals, including gold and silver, and some lobster clasps include embellished designs on them to add beauty to your jewellery. The clasps are easy to open, and you can use them on bracelets and anklets as well as necklaces. To secure a lobster clasp to your piece, you need a pair of jewellery pliers to open the split rings at the end of your piece and put the clasp on.
Toggle Clasps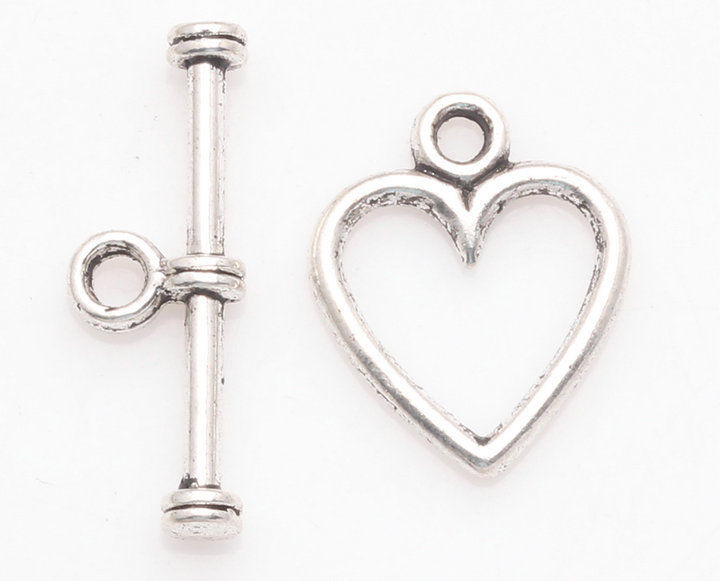 Use eye-catching toggle clasps when you are making bracelets. A toggle clasp uses a bar on one end of the bracelet that fits into a circle on the other end to secure the bracelet. Some toggle clasps include decorations such as heart-shaped clasps, floral clasps, or clasps embellished with fancy designs. They are also easy to put on and take off without assistance. To attach a toggle clasp to your home-made jewellery, use a crimper along with jewellery pliers to secure the clasp. To add a personal touch, open a split ring and place a small charm on it, and let it dangle from your toggle clasp.
Box Clasps
Decorative and secure, box clasps use a slide mechanism that opens and closes the clasp by squeezing a small lever on the outside of the clasp. Box clasps come in different shapes and sizes, including round, square, and rectangular, and they make pretty additions to home-made necklaces. Choose a box clasp for a lightweight piece. Use a crimp tube, jump ring, and crimping pliers to attach the clasp to your finished piece.
Magnetic Clasps
Perfect for wearers who always have trouble opening and closing clasps, magnetic clasps attach once they get near each other due to magnetic force. Magnetic clasps range from small, basic tube-shaped clasps to more elaborate, beaded barrel clasps and many styles in between. There are heart-shaped magnetic clasps where each piece is a heart and when they join, they create a double heart design. To secure a magnetic clasp to your necklace or bracelet, use beading wire, small crimping beads, and crimping pliers to create a loop, and tie a knot on one end of the clasp, then create your piece. String the wire through the second clasp, tie it, and cut off any excess wire.