Concrete moulds have two distinct functions. The most practical application is for laying suitable outdoor paving surfaces, such as for a patio or driveway. The other serves the ornamental purposes of decorating a garden or yard. These moulds offer you the chance to transform your property, whether used for either or both of these reasons. Alternatively, you can make your own moulds with your chosen object and mix. eBay lists both ready-made moulds and packet mixes that allow you to take either approach to enhance your garden, patio, or decking.
Concrete Paving Mould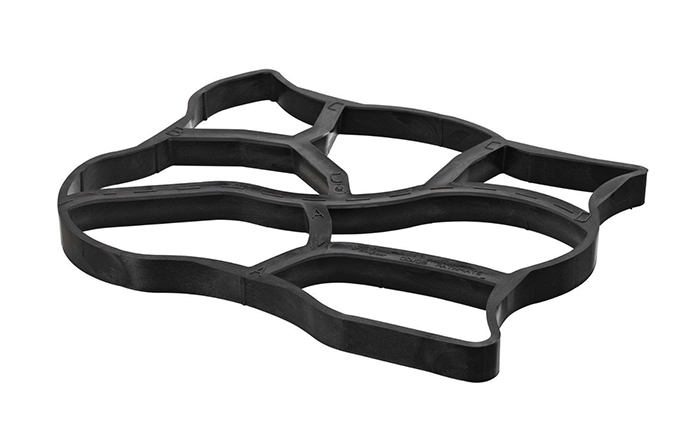 The mould itself is the hollowed-out object you use to create your desired shape. These moulds most typically consist of rigid polyurethane that helps prevent cracks from appearing in the concrete later. You can choose paving moulds with decorative or plain shapes that come in various sizes. Geometric shapes make a particularly striking feature pathway.
Paving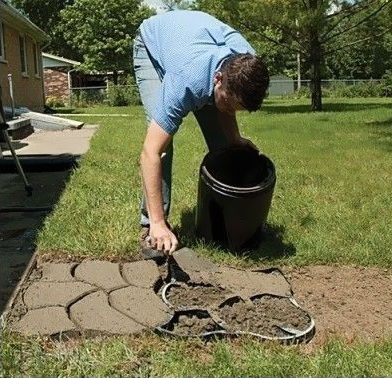 Paving a footpath is one of the most obvious purposes for outdoor concrete moulds. You can choose from among several different types of concrete, or cement if you prefer. You could also consider adding stones or pebble to give your path an individual touch. A mosaic consisting of your chosen pieces concreted into the top of the moulded section would add your own stamp of personality. If you do this, however, ensure you avoid adding sharp objects. You may need to push protruding pieces flush with the surface before it dries. You should also be aware of the different behaviours of concretes and cements that cure differently according to their various chemical reactions.
Outdoor Zones
The use of concrete moulds for BBQ areas, decking, and patios is also becoming increasingly popular, and presents you with a great opportunity to be creative. Using concrete moulds for these spaces is a large undertaking, so it is essential that you plan very carefully when laying out the moulds. You should have several people carrying out this work in predictable weather conditions.
Ornamental Use
Concrete moulded ornaments can give flair to any property. You can choose a moulded ornament that represents your favourite animal, bird, fictional character, or figurine. By choosing a theme, you can make your outdoor space more visually coherent. Concrete used in moulded ornaments should be more flexible and slower drying than that used in building and construction work. You can purchase concrete ornaments for your garden or yard, or make your own with the appropriate moulds made from fibreglass, latex or rubber. Although concrete moulded ornaments are popular items, you could also choose other ornaments made from fibreglass, rubber, and latex composites. These moulded ornaments are widely available and make ideal gifts.