The decorating possibilities with fairy lights are practically endless. These lights can provide a soft glow or liven up the atmosphere, throwing just the right amount of illumination to highlight a portion of the garden or one corner of a room. Affordable and easy to use, fairy lights may be the answer to all your indoor and outdoor decorating projects.
Indoor Fairy Lights

To add a little special lighting to your bedroom, attach fairy lights to the headboard of your bed. You can make a fairy light strand as long or as short as you wish by plugging several of them together. Wrap the ends of the strand around each headboard post, and let the lights hang down the front of the headboard itself. This works especially well in bedrooms without any distinguishing features. Headboard fairy lights can add a little gentle glow to the whole room, highlighting the best features of the bed. Alternatively, consider placing a large vase filled with floral foam in one corner of a living room or bedroom. You can stick artificial tree branches into the foam, and then wrap one or more strands of fairy lights around the "trunk" of the tree. This arrangement highlights a special corner of one room, where you may have framed photos hanging on the wall or other decorative items displayed on a shelf.
Outdoor Fairy Lights
To illuminate an outdoor space using battery-operated fairy lights, wrap a long strand of them around the trunk of a tree, starting at the bottom. This creates a ring of soft illumination in one area of the garden, allowing you to make the rest of your outdoor space as light or as dark as you wish. You can also string some fairy lights over the top of a picket fence, or even wrap them around the wooden or metal supports of a patio umbrella. Adding strings of fairy lights to various areas of the garden lets you create sections of gentle illumination, ideal for outdoor summer parties and quiet family dinners.
Holiday Fairy Lights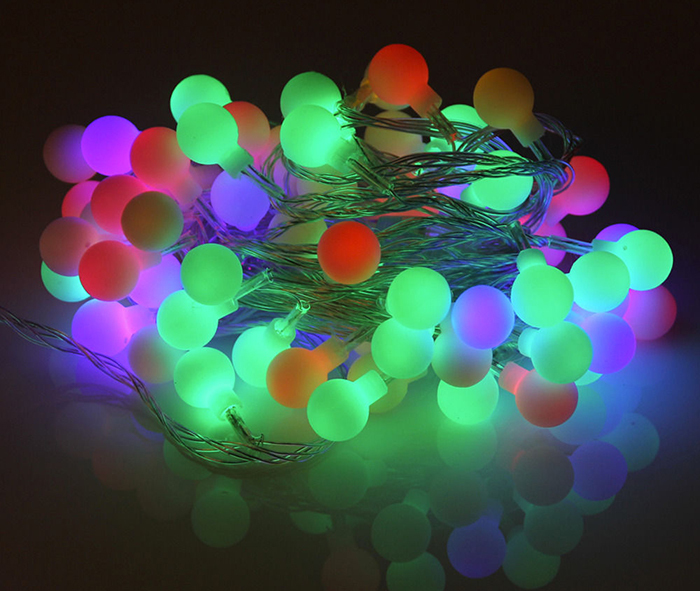 Dainty and festive, fairy lights usually do not throw enough light to read by, but they do add an ethereal glow that can enhance the mood or appearance of practically any indoor or outdoor space. To add a little fantasy to your home's holiday decor, consider using fairy lights around the fireplace or on the Christmas tree. Fairy lights strung around the windows or doors can liven up the interior of your house, adding a little holiday magic to the drabbest of spaces. If you do not wish to illuminate every corner of every room with fairy lights, just add a few strands to a lantern or another decorative object, and place it in a window or on top of a shelf.