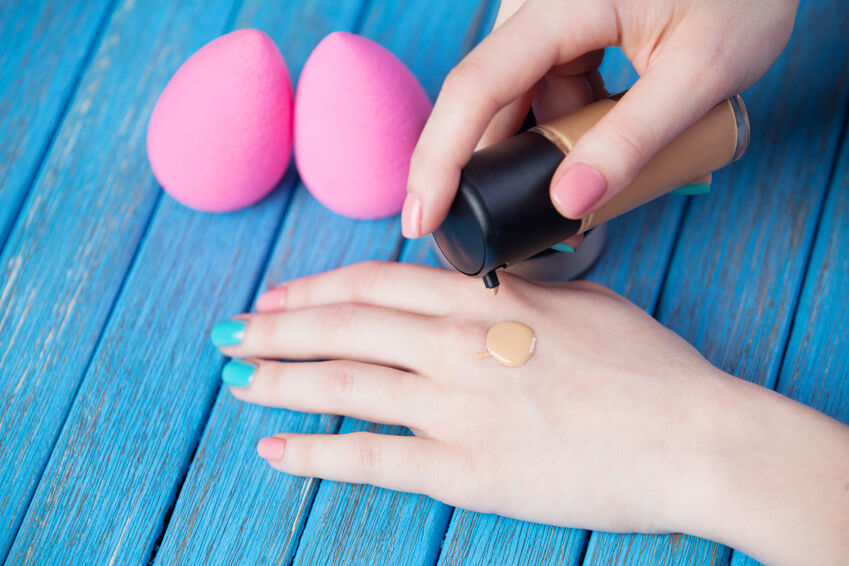 The primer works like a first coat of paint when you apply your make-up. It creates as pristine a surface as possible so that your foundation goes on smoothly and adheres well to your skin. However, if you do not have primer readily available, or if you would rather not use another item for your beauty routine, you can use foundation as a primer.
Select a Foundation that Blends Perfectly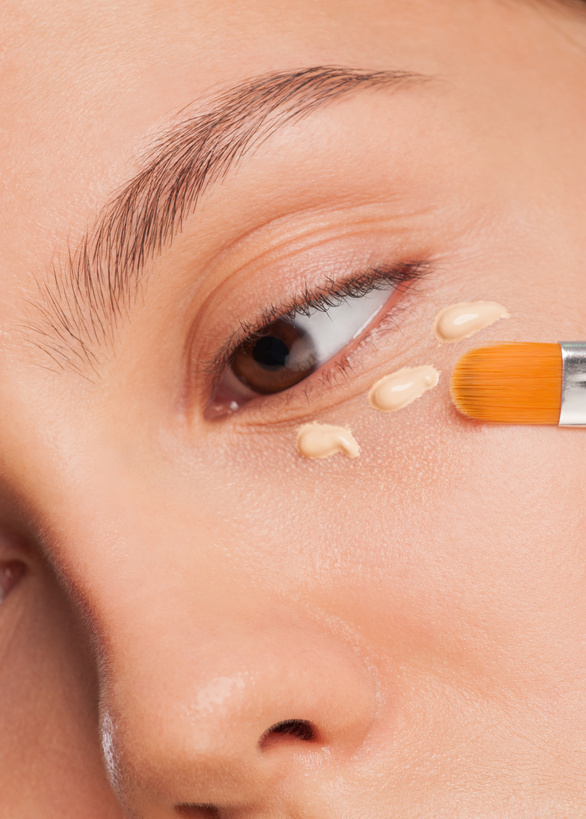 To achieve the same results that a primer would achieve, ensure that the foundation matches your skin tone perfectly. Before you buy it, take a small sample and rub it onto your skin. Look at it under artificial and natural light to see how well it blends. Once you find a foundation that seems to disappear into your skin, you have a winner. Test the foundation in three different areas on your face, including the nose, under the eye, and at the spot where cheek and jawline meet. This ensures that the shade you pick offers the ideal all-around coverage. If you are not sure which hue to select, go a shade darker rather than lighter, since a too-pale foundation leaves you looking pallid and tired.
Choose Lightweight Cream or Liquid Foundation

Use a light, creamy foundation that glides onto skin smoothly. A heavy, thick type of foundation may have difficulty adhering to your face and blending well without the aid of a primer. However, liquid or cream foundation that is lightweight and easy to apply is more likely to embrace your skin and merge with it for a smooth effect. Liquid foundations also yield a fresh, dewy look that is flawless as well as natural.
Layer the Foundation as Primer
When you apply the foundation as a primer, use a small amount and place little dots of it across your forehead and cheekbones, down your cheeks, and on your nose and chin. Massage this thin layer of foundation with your third and fourth fingertips until it has completely disappeared into your skin. Consider this first layer as the primer.
Apply a Second Layer of Foundation
Wait a minute or two and then follow it up with a second layer of foundation. When applying the foundation, opt for a sponge or a foundation brush rather than using your fingertips. Choose a synthetic brush, since animal hair brushes do not work well with liquid foundation. A foundation brush from Bobbi Brown or EcoTools is a great choice. While a sponge, such as those from Beautyblender, does the job effectively, it wastes some of the foundation. After the second layer of foundation, follow up with cream concealer for any areas that still need a little help. Together, the layers of foundation, along with the concealer, should give you the long-lasting coverage that you need for the day, even without the primer.