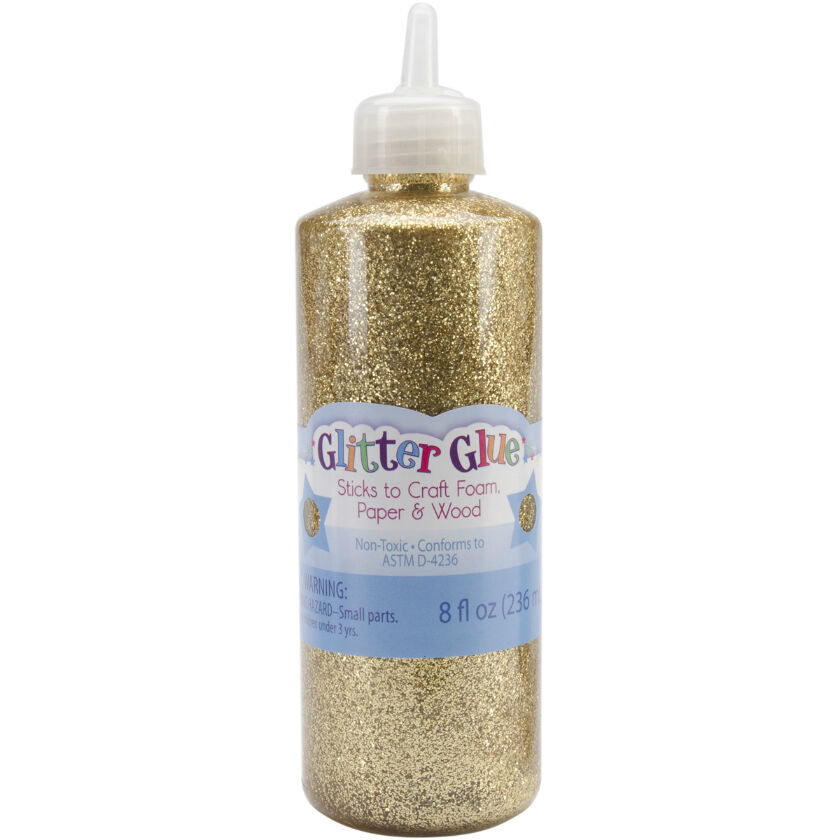 Glitter is a fun craft embellishment that can be applied to everything from fabrics to paper to add interest, shine, and glam to any craft. Buyers who want to know how to use glitter should consider the type or project they have, how long the glitter must stay on the project, and the size of the glitter. There are different ways to use glitter on many different projects but most buyers can learn to utilise a few basic techniques that work for most materials.
Buyers can consider how to use glitter based on the material they are putting the glitter on, the type of glitter, and the type of adhesive being used. Most glitter can be used with simple craft glue while some glitter types come with their own glue, and others with their own adhesives. In all cases, the glue must be safe for children to use. Glitter, clean-up tools, paintbrushes, stencils, and other crafting materials can be purchased in hobby shops, online stores, and sometimes in department stores.
Different Types of Glitter
There are many different types of glitter, and the type of glitter can affect not only the look and feel of the project, but the glitter's application method as well. Standard glitter is simple medium sized flakes of shiny material. Micro and 'sand' glitter are smaller grains of the same material, 'dust glitter' is a powder glitter, and 'flake' glitter is often larger flakes of normal glitter. Some of the many types of glitter are included in the chart below for easy reference.
| Glitter Type | Properties |
| --- | --- |
| | very fine glitter |
| Glass Glitter | glitter made of glass |
| Leaf Glitter | flaked glitter |
| Tinsel Glitter | long thin strands of glitter |
| Flocking Powder | glitter in flocking powder |
| Glitter Glue | glue with glitter added in |
| Embossing Powder | glitter powder |
The finer the glitter, the less glue that can be used with it or the glitter might be lost in the glue. Most glitter can be applied with simple craft glue but some might require very thin adhesives to avoid damaging the glue. Most of the time crafters can simply allow the glue to dry more before applying the glitter for fine glitter. Very large glitter can be applied just after the glue begins to set but the glue might have to be very tacky before applying dust glitter in order to avoid losing it in the glue. Any glitter glue can simply be applied as is and then allowed to dry. Glass glitter might be too expensive to be used for children's crafts but if the child is good at crafts, then this type of glitter could be an excellent investment.
Materials for Glitter Application
There are multiple application methods for glitter but most of them require a few extra materials. Using good glue, stencils, acetone for clean-up, paper, and perhaps a small paintbrush can be helpful for getting the glue where it is supposed to go. For anyone who simply wants to sprinkle glue over an entire surface, a quick brush down with clear glue and then a sprinkle of glue over the surface should do the trick. Any excess glitter can simply be dumped off after the glue has dried. Spreading newspaper or disposable plastic around the project area can help to keep mess down and make clean-up easier.
Stencils
Stencils are a great way to shape glue into any shape or letter, which is great for anyone who wants to write words, make shapes, or put a pattern of glitter onto anything. Stencils also make glitter projects easier for young hands that might not be quite as good at getting in fine lines. Stencils can be purchased in any shape, letter, number, or size and can include stencils made for crafts as well as those made for writing and drawing.
Paintbrush
A paintbrush is always useful when using glitter. Most young crafters can use the brush to sweep glitter into the lines of a stencil. A paintbrush can also be used to apply a thin coat of invisible glue over the surface of a project before applying glitter. Usually, a small paintbrush intended for oil paint works for most glitter applications.
Glitter Glue
Glitter glue is a popular option for children's crafts because it allows glue to be easily applied to any surface in just one step. Cutting out the two-step process of applying glue and then applying glitter can reduce mishaps as well if the children attempt to apply the glitter too soon, or wait too long. However, glitter glue can also be very messy, must be purchased as a single bottle per colour, and can be accidentally swallowed by very young children.
Clean-Up Tips
Cleaning up is a part of any crafting session involving glitter because the material is naturally designed to cling to objects so it can be difficult to clean up. Most parents should consider purchasing a table cloth, using newspaper, or using a disposable plastic sheet under crafts before applying glitter. This allows the glitter to be quickly and easily cleaned up.
Using paper cones to apply glitter in stencils can help with clean-up as well. Cones can be made of a standard sheet of paper, and taped together from the inside so that the glitter does not escape. Excess glitter can then easily be poured back into the bottle when the children are done.
A bottle of acetone or glue remover should also be present along with kitchen or paper towels for mess clean-up. Acetone can usually remove most glue but some parents prefer glue remover made by the same brand of glue. Most spills should be cleaned up as quickly as possible in order to prevent the glue from setting.
Methods for Applying Glitter
Applying glitter is one of the most important considerations for buyers because glitter can fail to work if not applied appropriately. First, it is important to consider the material that the glue is being used on. In general, standard craft glue works for most materials but some, such as wood, might require wood glue. Paper glue is usually the best option for working with paper and cardboard because standard glues can be too heavy for the paper. Many types of glue do work on paper so it is important to read the recommended applications for the glue before purchasing it. Other than the sprinkling glitter technique specified above, the following techniques can be used to apply glue.
Stencilling
Place the stencil on the craft and fill out the stencil with a bead of glue. Lift the stencil to ensure that it is not glued in place. Allow the glue to set for the amount of time specified on the bottle and then sprinkle on the craft. Wait for the amount of time specified on the bottle and then shake off the loose glitter from the project. If not enough glue has been applied, it is possible to repeat the process.
Other Methods
It is also possible to brush or apply glue onto an area and then sprinkle glue over it. Most glue can be applied in beads, lines, or letters. Glitter can then be applied over the glue and allowed to set until dry. Depending on the type of glitter used, different amounts of glue might be necessary to hold the glitter properly.
Buying Glitter on eBay
There are many different styles of glitter available for children's crafts, and most of them can be found on eBay. There are many benefits to shopping on eBay including the ability to purchase glitter supplies directly from the comfort of your home. In general, sellers can ship the product in a few days so that you can get the glitter within a week at most, or three to four weeks if purchased from overseas countries.
Try searching for the glitter in the colour and style that you need if you are looking for a specific style. You can choose the size of the glitter, the amount of glitter to be purchased, as well as colours and styles based on the project. Most standard glitter is suitable for almost every children's craft project so you can likely choose any style and size you like or can purchase a package of different colours of glitter that are more suitable to a range of projects, based on your needs and preferences.
Conclusion
Craft glitter can be purchased from online sites like eBay, in craft shops, and in many department stores. Glitter can be used for a range of kids' projects including paper, wood, and fabric crafts. Most buyers can select glitter styles based on their preferences as well as the type of project for which glitter is being used. Glitter glue can be used to replace the two-part gluing and glittering process especially for kids who are not necessarily great with craft projects. Other glitter applications methods include stencilling and brushing glue and sprinkling glitter over it.
Most parents can choose craft glitter based on how well it can be used on a specific project. Parents can also choose glitter based on how messy it is for children's crafts. Many buyers can check for clean-up options such as acetone or glue remover as well. Using glitter is usually a relatively simple process as long as children follow the instructions on the bottle.