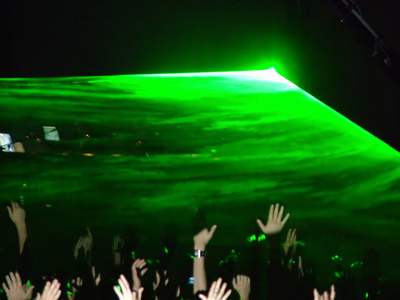 In the simplest form, the flip of a light switch and appearance of light signals the beginning of a surprise party. Lights are used to create all different kinds of effects. Many use different coloured string lights to decorate their homes for various holidays. Lights come in both permanent and temporary fixtures and may be solar powered, electric powered, battery powered, or in the form of candlelight. Changing the colour, bulb size, or placement affects the whole ambiance of a room and complements other decorations. No matter if it is a holiday, birthday celebration, party, or any other type of event, lights are a wonderful decorating option. Lights are a creative way to transform any space into a perfect party atmosphere. These features offer the user endless decorative choices based on their colour, style, and type. They range in price from inexpensive to expensive, but offer options for everyone.
Buyers should research and compare the different lights available at different venues including retail shops, wholesale lighting shops, and online at eBay. Buyers should initially decide where they want the lights placed for a function, the overall theme of the event, and which power source is compatible with the space; finally, a buyer should choose a type of lights and think creatively about their placement.
Indoor Lighting vs. Outdoor Lighting
To decide which lights are best for decorating, determine whether a party or event is primarily outdoors or indoors. Different types of decorative lighting are more suitable for outdoor or indoor conditions, depending on their form and power source. Lighting is essentially both decorative and functional.
Party Type
The lights need to suit a particular atmosphere and correspond to the overall theme. Consider the type of party and the elements a host wishes to portray. Are the lights for a child's birthday party, holiday decoration, or for an elegant evening affair? Lights are used to enhance the ambiance of any event. Before purchasing any lights, figure out the type of atmosphere to be created.
Power Source
Make sure that the light's power source is compatible with its location. Most lights require an electrical socket, but others are alternatively powered, either way the power source influences any maintenance the light requires. It is useless to purchase lights that are not lit, unless they are just used for decoration; therefore, keep in mind the space and energy availability.
Electric Lights
Electricity is the most common power source of decorative lights. Most rooms in a home have plenty of sockets available to plug in lights. Use a power strip if there are too many plugs for any given outlet. Most outdoor patios and decks have access to outlets, so these lights can be used virtually anywhere.
Battery Lights
Battery-powered lights are as the name suggests: powered with a type of battery. These lights work well for indoor or outdoor use, and they are especially versatile since they do not need to be placed near an outlet. Battery-powered lights require more maintenance than some other power sources.
Solar Lights
Solar-powered lights do not require any electric or battery power, and charge by exposure to direct sunlight. Because of this, solar lights are best for outdoor use. These lights come in a variety of different forms and styles. They can come in string lights, lanterns, or stake lights for the lawn or other landscape features. Solar lighting is eco-friendly and does not require any additional power costs. The only downside is that solar lighting has a limited nature based on its charging capacities.
Candlelight
Candles are lit naturally by a flame and give off a beautiful glow. Candles are best known for creating a romantic environment. Candles are great for indoors or outdoors, consumers just have to consider the weather conditions since wind and rain are not compatible with fire. Those looking for a similar candle-like glow may recreate this look with LED lights.
Types of Lighting
Types of lighting vary significantly from bulb size, colour, and form. Nonetheless, party lights break down into several popular types. After deciding the placement of party lights, party or event type, and the available power source for the lighting, think about the style of light that best suits the theme of an event.
String Lights
String lights are probably the most popular form of lighting for decorating because they are so versatile. String lights are available in different bulb sizes and colours and are suitable for indoor and outdoor decorating. Use strings lights at any event to give a twinkling glow to tables, decks, gazebos, and trees. One of the best ways to decorate with string lights is to pair them with tulle. The most important consideration when it comes to string lights is length. The larger the area that needs light coverage, the longer the string of lights necessary. White string lights function as decor all year round or for special elegant occasions.
Rope Lights
Rope lights are lights that embed on a flexible rope. Place rope lights indoors or outdoors. Rope lights are just about as flexible as string lights, and are used to line doorways, bookshelves, and other indoor features. Rope lights are reliable for outdoor settings and are perfect for lining patio railings, buildings, or gazebos.
Projection Light
Projection lights utilise bunches of light to focus on particular objects or features. Projection lights create a glowing effect by highlighting certain features with pinpoints of light. Projection lights are used both indoors and outdoors to create a variety of different looks and direct the focus of partygoers.
Colour Changing Lights
Colour changing lights are light bulbs that are made to change from one colour to another. These lights come in many different bulb sizes and are capable of placement in existing fixtures for a special occasion, and are also available with their own stands. Colour changing lights are flexible for use indoors or outdoors. These bulbs are normally more expensive but are perfect for mood lighting. They generally come with a remote to allow a user to create their own light show.
Novelty Lights
Novelty lights are lights that that take the form of almost any shape, from fish to snowflakes to palm trees. Novelty lights are good for theme parties because they are very personalised. Using novelty lights is a fun way to decorate by matching the lights with a theme. They are suitable for indoor and outdoor use depending from which materials the light enclosures are made.
Black Lights
Black lights are a type of bulb that makes white, and other, objects glow in the dark. These lights come in bulbs and tubes. Glowsticks complement black lights very well since the light brings out flourescent colours. Generally, blacklights are good for dance parties to create a rave-like atmosphere. Use black lights indoors or outdoors, but pay particular attention to outside placement, where the lights can more easily become washed out.
Strobe Lights
Strobe lights are another dramatic party light. Strobe lights utilise flashing lights at different speeds and are available in different colours. Strobe lights are fun for parties with dancing, or to create a spooky look for a Halloween party. Place strobe lights anywhere for an enchanting effect.
Paper Lanterns
Paper lanterns are lights contained within a round paper globe. These paper lanterns come in all different shapes, sizes, and colours. Although the paper lanterns are appropriate for outdoor and indoor use, keep the paper lanterns away from moisture and fire. Hang paper lanterns from the ceiling, deck, or any kind of surface for a pop of colour. These lights are relatively inexpensive and can create a range of atmospheres from sophisticated to bohemian looks.
How to Buy Lights to Create a Perfect Party Atmosphere on eBay
Now that you have decided which lights are right for your party, it is time to start shopping. eBay offers thousands of options when it comes to purchasing lights. Begin your search for the perfect lights by performing a keyword search on any eBay page. Your search can be as specific or broad as the search for your lights requires. To get the most results use broad keywords and input "lights" into the search box. From here, choose different options to reduce the number of results retrieved from your basic search. Browse through the results before you decide which lights to purchase. If you already know the type of lights that work best for your party, use more specific keywords in your search. For example, type in "chilli pepper lights", if that is what you are looking to purchase. Consider purchasing your party lights from one of eBay's Top-Rated Sellers. Buyers should look for reliable sellers with customer reviews and generous return policies.
Conclusion
When choosing lights to create the perfect party atmosphere, it is important that a buyer make some initial considerations. Consider where the party or event is taking place. Is the function indoors or outdoors? This inquiry is also important for choosing the energy or power source available in the space. Different lights are going to make varying impacts on the ambiance and atmosphere of the event, so it is important to consider the theme of the occasion. For example, orange strobe lights are not appropriate for an elegant formal event. The space and lights are going to create the scene for a party, therefore, the buyer should choose lights accordingly. Some light types are more versatile, and others are better suited for particular atmospheres. No matter what the occasion, using lights as decoration gives the consumer endless options in a range of different prices.
It is important that a buyer research and compare the different types of lights available at different venues. eBay offers a wide selection of lights, no matter which type and features you are looking to purchase.