Printed circuit boards (PCB) are essential components of many electronics. If you want to use PCB for something other than gadgets, try making crafts out of any old circuit boards. There are dozens of things you can do with old circuit boards, although you need the right cutting tools, etching tools, and other craft supplies.
Choosing a PCB Craft Project
The first step to using PCB for crafts is deciding what you want to make. There are dozens of project ideas available online ranging from a simple PCB mouse pad to a more complex circuit board sculpture, or you can make your own design. It is important to decide what you want to make before getting started to ensure you have enough printed circuit boards, all of the components necessary, and the right tools. Some fun projects for beginners include coaster sets, key chains, luggage tags, and clocks.
Buying Tools and Supplies for Working with PCB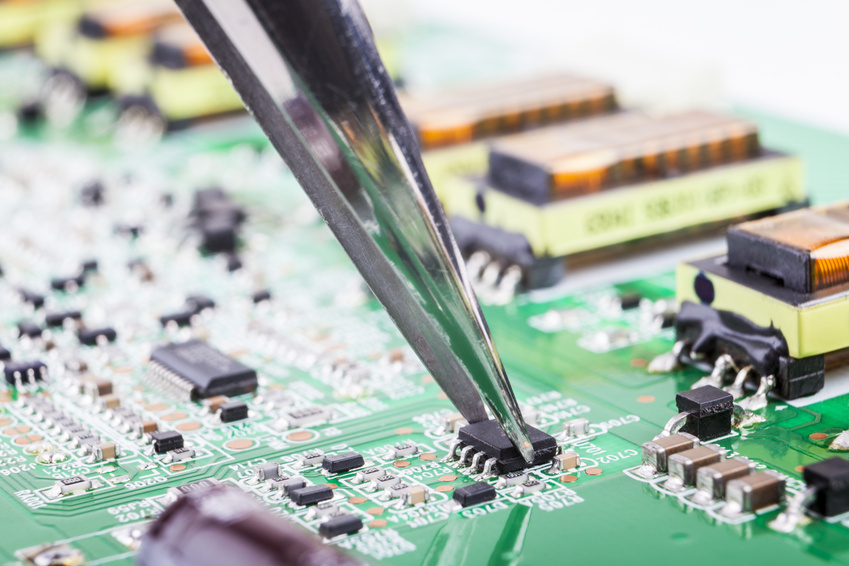 Any craft project requires tools, but working with printed circuit boards requires a couple of extra ones. For example, for cutting PCB into shapes, use a cutting tool such as a dremel, hand saw, band saw, or tin snips, although tin snips can shatter the PCB if you are not careful. A jigsaw is also useful if you want to cut out shapes, and an electric drill with drill bits is useful for drilling holes. Other tools you may need to buy include etching tools and acids, as well as a protective mask and goggles to prevent injury from dust. In addition, different projects require different supplies. For example, making a clock requires a clock kit and a backing piece. Most projects require glue, small screws, or some other form of attachment. Study the project, decide what materials you need to put it together, and then buy them before getting started.
Making Crafts with PCB

The best way to start making a PCB craft is to cut the printed circuit boards first. Put on your goggles and mask, then using a saw, cut out the shapes or patterns required for your project. Then, consider drilling any holes as required and cutting other pieces to size. From there, you can assemble all of the pre-cut pieces into the craft project you are making.