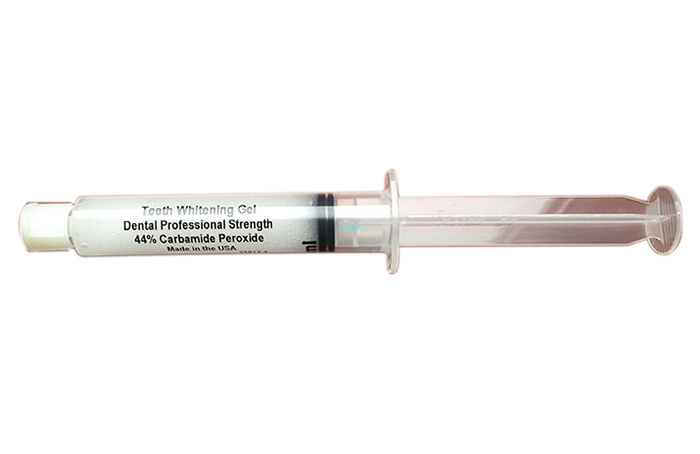 Over the years, certain foods and drinks, including coffee, stain the teeth and turn them a yellowish colour. To remove the residue and get those pearly whites back, individuals have to get their teeth professionally whitened or use an at-home whitening system with gel trays. The ingredients responsible for bleaching the teeth are carbamide peroxide and hydrogen peroxide, and teeth typically stay whitened for at least two years if maintained properly with frequent brushing.

Determine the Strength of the Teeth Whitening Gel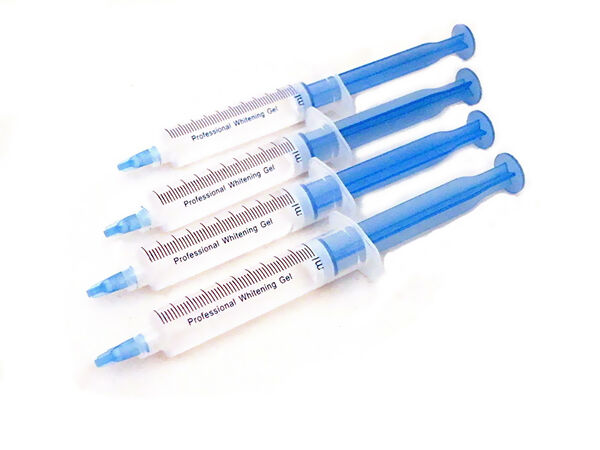 Not all home whitening systems are created equal. It is important to find a kit that contains enough carbamide peroxide or hydrogen peroxide to whiten the teeth within a few applications. Those with sensitive teeth should look for a kit with around 10 per cent of either ingredient. An average amount is 16 per cent, and the maximum amount a formula should contain is 22 per cent. Be aware that higher levels of carbamide peroxide or hydrogen peroxide can make the teeth feel sensitive for a while.

Clean the Teeth Before Application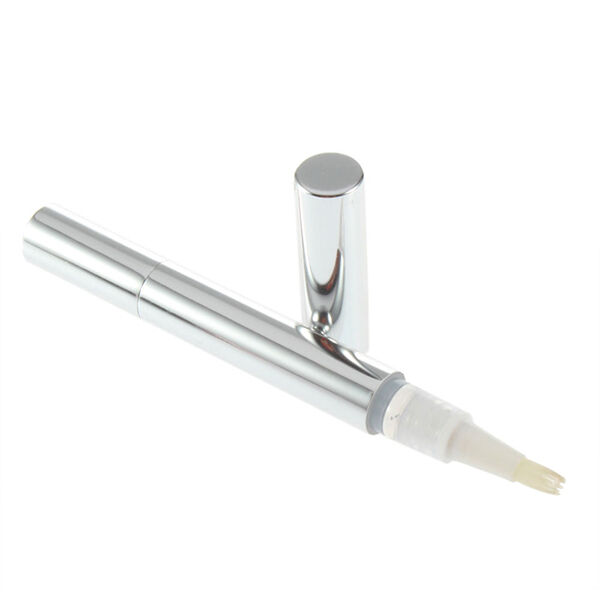 It goes without saying that whitening the teeth is much more effective if they are clean. Brush them thoroughly and then rinse the toothbrush out. Brush the teeth again with just water on the toothbrush because some toothpastes leave a residue behind to protect against cavities. That residue makes the whitening gel less effective.

Clean the Mouth Tray Before Using It
Most whitening gels come with mouth trays. Be sure to rinse the tray out and clean it before use, especially if it has been used before. Bacteria can grow inside the tray if it was not cleaned well after the last use. Afterwards, dry the tray well because moisture reduces the efficiency of the gel.

Fill the Tray with Gel
The tray fits over the wearer's teeth and looks similar to the mouth guards worn in sports. Fill the tray with enough gel to cover six to eight teeth. People with smaller mouths do not need as much gel, and there is no point in whitening the teeth that are never visible.

Put on the Gel Tray
With the gel inside the tray, push the tray around the teeth and gently press it upwards until the teeth are completely inside. Some extra gel may squeeze out the top. Wipe it away and do not worry about swallowing a little. The gel is safe in small amounts. The user should wear the tray for at least 30 minutes in most cases. Be sure to follow the instructions that came with the teeth whitening kit. The maximum amount of time is usually 4 hours, and people can expect to see reduced stains within a few days and enjoy beautiful white teeth within a few weeks.