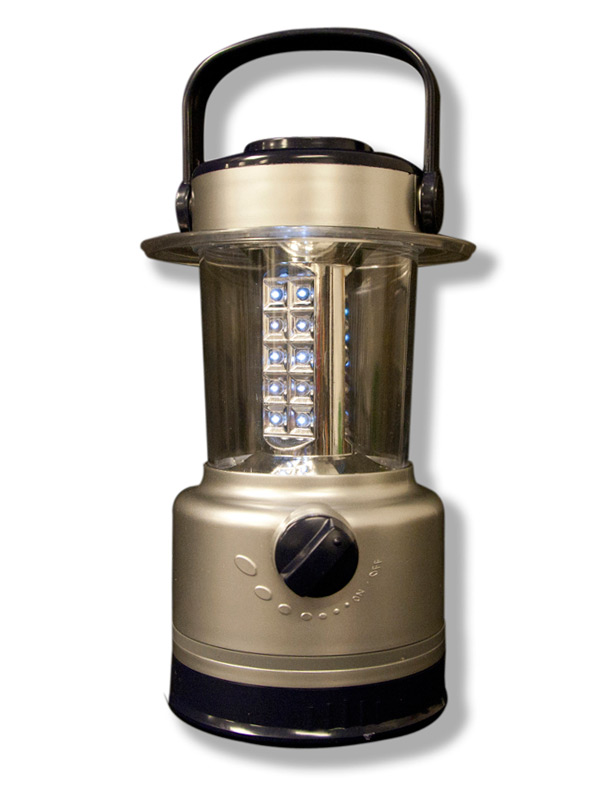 Camping lights come in many different types, styles and sizes, from solar powered battery flashlights to petrol and kerosene fuelled lanterns. The diverse range of camping lights and lanterns represents the preferences in convenience, budget and camping style of each individual.
The purpose of this guide is to inform the reader all about camping lights and how to use them safely. The guide will also explain how to purchase camping lights from renowned ecommerce website, eBay.
eBay is a world famous name in the world of Internet shopping because of its hugely popular auction format. Besides purchasing items through an auction, eBay customers may also purchase their product immediately using the 'Buy It Now' function.
Camping Lights
Every camper needs a good light source that is portable. Camping lights may also be referred to as lanterns- a portable lighting device that is used to illuminate large areas.
Lanterns are predominantly powered by a type of fuel, (often unleaded petrol or kerosene) although many of today's models are powered in different ways.
Types of Camping Lights
The three main types of lanterns used in camping today are:
Liquid fuel
Gas fuel
Battery
The diverse range of camping lanterns is to accommodate for the difference in the types of camping, weather conditions and budget.
Liquid Fuel Lanterns
Liquid fuel lanterns may also be referred LPG (Liquid Petroleum Gas) lanterns. There are three common types of liquid fuels used in lanterns today:
Camping Fuel: Also known as white gas or Coleman fuel, camping fuel is the main fuel used in any camping lantern that requires liquid gas.
Petrol (unleaded): Also known as 'dual fuel' lanterns, because they can use both unleaded petrol and Coleman gas. As this camping lantern takes more than one fuel type, it means that it can be carried in more remote places where the fuel supply may be limited (unleaded petrol is readily available in most places around the world).
Kerosene – One of the most affordable fuels to power a lantern. Kerosene is not the camper's favourite as it used to be, which is most likely to do with the fact that newer lanterns use fuel that is less pungent and produces less smoke when burning.
Gas Lanterns
Gas lanterns are typically powered by one of two gases:
Propane – Available in disposable gas canisters that are quickly and easily attached to a cooking stove just like a lantern. This is the most popular fuel type for short camping trips, (such as day hikes or a weekend's camping) as it is easy and convenient to use.
Butane/ Propane Mixes – Comes in a lightweight canister and is ideal for backpacking, hiking and travelling. Many lightweight lanterns also use this fuel type.
Battery Lanterns
Battery lanterns come in a series of battery types and light sources:
Non-rechargeable – powered by disposable alkaline batteries (typically sized C or D)
Rechargeable – powered by a rechargeable battery that is charged using A/C, D/C or solar power.
LED. (Light Emitting Diodes) – a small but bright light that uses less power than a traditional incandescent light bulb.
Fluorescent – a tube of glass that is filled with gas and produces a bright light using little power.
Self-charging – powered using a rechargeable battery that is charged by the owner winding it up or using the hand crank.
Advantages and Disadvantages of Camping Lanterns
Each type of camping lantern has been devised with a certain style of camping, weather or budget in mind, and as such they offer their own advantages and disadvantages:
Advantages

Disadvantages

Liquid fuel lantern

A very bright light is emitted
Economical to use
Doubles up as a small heat source in the winter

Gets very hot and may cause burns
Emit a white noise sound when being used

Gas lantern

Very easy and convenient to use
Produces a very bright light

Gets very hot and may cause burns
Less affordable fuel type
Also emit a slight white noise sound when being used
Metal propane canisters can weigh 2-4 pounds
In sub-zero conditions fuel performance may be limited

Battery lanterns

Extremely easy to use and can be used anywhere (even inside a tent)
By far the safest camping lantern available
Quiet
Reliable
Solar rechargeable batteries do not require fuel or a battery
Lightweight

Light is not as bright as other lanterns
Light also dims when running out of power
Cold weather can reduce battery charge
May require direct power from the mains which can often be difficult when camping
How to Use Camping Lights Safely
Any equipment that uses gas or fuel to power has its dangers, so it's essential that the owner knows about the hazards of each, as well as how to manage them in order to use the camping lanterns safely. These are:
NO fuelled (gas or liquid) camping lanterns should be taken or kept inside the tent at any time. Buy a battery-powered camping lanterns or a flashlight for using inside the tent.
ALL fuelled camping lanterns will get very hot when used (especially for longer periods). Due to this hazard, these lanterns should be kept out of the reach of children and gloves may be necessary to safely move and carry the lanterns after long periods of use.
Camping Lantern Considerations
There is a lot to consider when buying a camping lantern, so the main considerations are outlined below:
Liquid fuel lanterns must be bought with additional mantles (the light filament that burns in a lantern)
Some camping cooking stoves will use the Coleman fuels that liquid fuel lanterns use, so if you have both camping products then consider buying in bulk to get a reduced price.
Battery powered camping lanterns typically only have one setting, whereas fuelled camping lanterns have an adjustable flame, which controls the amount and brightness of the light being produced.
Fuelled lanterns that require fuel that come in a metal canister may not be best for remote campsites or camping sites located far away from your vehicle, because they will be heavy and awkward to carry.
In the interest of health and safety, children should never use fuelled camping lanterns. They should have flashlights or battery powered camping lanterns.
Conclusion
There are many factors to take into account and issues to consider when purchasing camping lights. However, with the important information and crucial considerations outlined within this guide, coupled with eBay's easy to use website and great customer service, buying camping lights is quick, easy and painless.
A good quality camping light suited to the owner's desires and requirements will provide some much-needed light whilst camping for many years to come.
This guide has provided many useful hints, tips, pieces of information and advice about purchasing a camping light, and what to look out for when buying these camping products and accessories.