A heart rate monitor is used for personal monitoring of your heart rate. Consisting of two parts, the transmitter is attached around your chest and the receiver is often worn on the wrist like a watch. The heart rate monitor transmitter catches the signal of year heart beating through your chest and sends it to be read by the receiver. Older heart rate monitors can only show your heart rate, but nowadays it is possible to find monitors that even record time, calories burned, and breathing rate.
Types of Heart Rate Monitors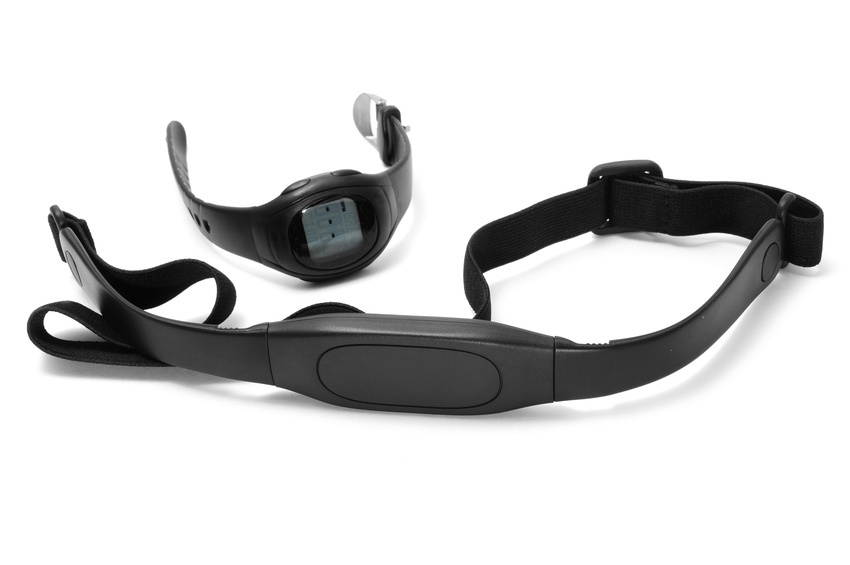 There are specific types of heart rate monitors. Some are designed for the weight-loss participants, displaying the amount of calories burnt and other fitness information, while some heart rate monitors offer an option about training types and the intensity of that training. Moreover, there are some made specifically for athletes and others who want easy access to the watch. Keep in mind that more pricey monitors usually offer more options, but that does not necessarily mean that it is better for you.
What to Consider When Buying a Heart Rate Monitor
Firstly, you must decide for why are you buying a heart rate monitor. If you do not like being bothered with all the extra features while exercising, go for a heart monitor that does not provide too many extra options. One of the most popular heart rate monitor brands is Garmin. Garmin offers plenty of superior products for automotive, navigation, aviation, marine, sports, and more. Their heart rate monitors are affordable, well known and of great quality.
How to Use a Heart Rate Monitor

Using a heart rate monitor is a very simple process and should not present a big problem to anyone. Simply strap the transmitter to your chest beneath your clothes, and follow any instructions to calibrate the receiver. Before you begin, you have to know what heart rate you want to reach. Normally, you should use 50-85 percent of your maximum heart rate, but it varies from person to person. Finding your maximum heart rate is easy, simply subtract your age from 220. For example, if you are 30 years old, your maximum heart rate is 190. Be careful not to put too much pressure on your heart though, as this can cause serious injuries.
The Best Heart Rate Monitor Brands
There are several worldwide known manufacturers of heart rate monitors. While the most popular brand is Garmin, there are other famous companies that produce well known heart rate monitors, like Polar, Suunto, Timex, and other top brands.
How a Heart Rate Monitor Can Benefit You
Monitoring your heart rate is a great thing to do because it can help you to work out in the right intensity and can be very helpful even if you are a great athlete reaching for a certain goal. It is good to see how much you are actually performing and how much further you can go.