Light is the most important element of photography and a reflector is an essential photography tool, along with softboxes, for ensuring that light goes in the right places. A reflector can light up a dark shot, ensure that a sunny day does not cause silhouettes rather than portraits, and improve the overall lighting with any camera. Learn how to use a reflector so that you take beautiful photos every time.
Choosing the Right Photography Reflector for the Job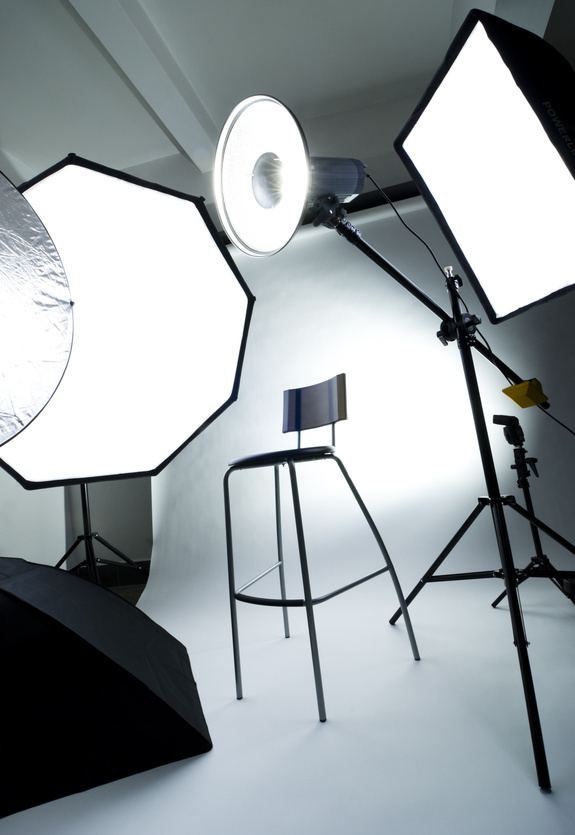 Light reflectors come in several different sizes but not all of them are appropriate for every shoot. Try choosing a reflector that you can easily fit into the area without it being visible in any part of the shoot. For close-ups and portrait photography, a small hand-held reflector is likely the perfect solution. Groups of people and larger items typically require larger reflectors, which may need stands. The reflector surface is also important. A smooth reflector reflects the same light back as hits it. Pebbled and pitted surfaces reflect a softer light. Such reflectors are good for diffusing the light from very bright indoor lamps or bright sunlight. Lastolite is a common option for any colour of reflector, including odd colours such as black and red.
Using a Photography Reflector in Artificial Light
Artificial light can vary in colour and brightness, so it is important to choose the correct photography light reflector. Using artificial lighting outdoors is complex and usually requires several lights, as well as pebbled reflectors, to create a more natural lighting effect. Indoor reflectors are easier to use, and the reflector is usually quite easy to place and leave in studio lighting. For simple portraits, a reflector on the opposite side of the main light usually adjusts the light quite well. Using gold reflectors creates a warmer, sunnier look, while silver reflectors offer the same lighting as the artificial lamp.
Using a Photography Reflector in Natural Light

Photography reflectors are most useful outdoors, where they can help to diffuse natural light to fully light the subject, create a mood, or add specific lighting to a scene. Gold reflectors can enhance natural lighting to create a warm summery glow, as long as there is available light. Silver reflectors can ensure that the subject is not shrouded in shadow thanks to an overly bright background or backdrop. Usually, positioning the reflectors just in front of and under the subject is the best way to ensure that the photo is properly lit in natural lighting.