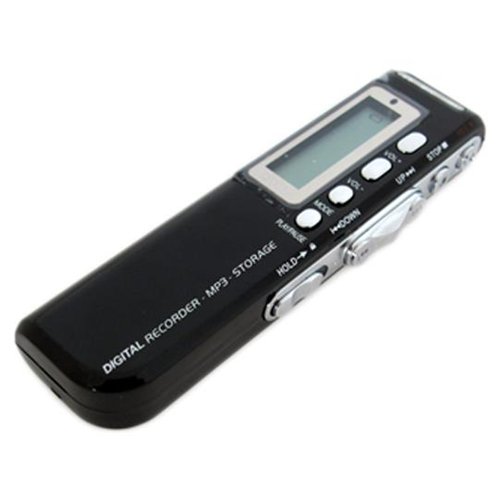 Since its initial creation in the 19th century, the dictaphone has become an increasingly invaluable tool in business and education. Useful for recording meetings and lectures and with the handy feature of voice-to-text form, portable audio dictaphones have become a commonplace tool for the technologically oriented. Since the 1960s, dictaphones typically recorded audio onto tapes, but this quickly become obsolete by the time the 1990s rolled around and computer chip prices began falling. Increasingly, people prefer digital dictaphones, as they are relatively inexpensive and are much more practical than cassette-based dictaphones. That being said, one should still be informed as to how cassette dictaphones work, in case he or she should need to operate one in the future. Before buying a portable audio dictaphone, the shopper should be aware of all the types of dictaphones, analogue and digital, as well as the general rules when using them and how to use some of the new features on modern digital dictaphones. After that, one is prepared to find the ideal dictaphone on an easy-to-use, money-saving site such as eBay.
Types of Dictaphones
As mentioned above, dictaphones have evolved from their original incarnation in the 1800s. Designed first as a phonograph, dictaphones were eventually replaced with microphones, then by magnetic and cassette tapes. Finally, today's shopper finds the modern incarnation of portable audio dictaphones in digital recorders.
Digital
Digital dictaphones are essentially the only portable audio dictaphones in common use, thanks to their convenience, extra features, and compatibility with computers. The general anatomy of a digital dictaphone includes a built-in microphone or microphone input, an analogue-to-digital converter, a storage media (built-in or removable), an audio output, and a data connection.
Benefits of Digital Dictaphones
Digital dictaphones are not only compatible with computers, but they can also record sound in several different formats, for the ease of the user and for extra versatility with various programmes. Digital recorders also allow the user to rewind or fast-forward easily, and well as receive CD-quality, or better, sound. Additionally, for recording interviews, the small, inconspicuous nature of most digital recorders allows interviewees to feel relaxed while their words are captured on tape. Digital dictaphones also commonly have simple interfaces that are user-friendly.
Cassettes
As the only practical recording media readily available at the time, cassettes were widely used from the 1960s to the early 1990s. Cassettes use analogue signals and write with magnetic recording head mechanisms.
Minicassette
The minicassette is a mechanically simple device, and because of that is small and easy to transport. With a capacity recording time of 30 minutes, the minicassette records at an average rate of 2.4 centimetres per second. The original minicassettes released in the late sixties were prone to errors such as pitch vibration and signal variations that distorted the sound. Despite this, minicassettes were in wide use because of their convenience and ease of use.
Microcassette
The microcassette came out a couple years after the minicassette and was a much smaller, more compact version of its predecessors. Microcassettes can record up to 30 minutes per side at 2.4 centimetres per second. Fairly compact, microcassette recorders were portable and convenient.
Recording Formats
There are two main types of recording formats: uncompressed and compressed. Generally one should record a majority of audio in compressed files, performing compression only in the final stages in order to preserve sound quality. Within the heading of uncompressed formats includes WAV (the native Windows uncompressed audio format), or BWF (Broadcast WAV), both ideal high-quality formats. Though they produce bigger files per minute of recording, uncompressed formats provide a higher bit depth and sample rates; moreover, they give a higher audio resolution with better quality.
When using compressed files, MP3 is the popular format to use. These are smaller files that show some audio degradation, and this degradation becomes more noticeable the lower the bit rate gets. It should be noted that some devices record in unusual, uncommon formats that may be incompatible with the usual editing software; thus, one should pay attention to a digital dictaphone's format before purchase.
Transferring Files
Most digital recorders make it easy for the user to transfer files from the device to the computer; often, the only equipment needed is a USB cord. Once the device is hooked up to a computer with the USB cord, then the user can select which files will be transferred to the computer, usually by dragging and dropping from one location to another. Once files are transferred onto a computer, the user can choose to edit them as he or she pleases.
Converting Microcassette Files to Digital Files
With technology rapidly evolving, devices can quickly become obsolete or require upgrades. As some of these devices, such as on a microcassette, still contain information that the user wants, it is fortunate that one can retrieve information on microcassettes and convert it to digital audio files. To do this, the user needs audio recording software for his or her computer (Audacity software is available for PC, Mac, and Linux users). The first step in converting microcassette information to digital audio files is to load the microcassette into its player and rewind to the beginning. Then one end of the TRS to TRS cable must be put in the microcassette's line-out or headphone jack, and the other end into the computer's line-in or microphone jack. Using audio recording software, one then chooses the computer's line-in or recording device, both so that it is ready to record and to determine file location. The user is then ready to press record in the software, then press play on the microcassette player. The recording should continue as long as the user wants the digital audio file to last. When the user wants to end the recording, he or she presses stop on the microcassette player, then presses stop on the software. Now, the audio from the microcassette is saved as a digital file on the user's computer.
How to Convert Audio to Text
With digital dictaphones comes dictation software, which can be used to quickly and easily convert speech in an audio file to text. The user should know the steps of transferring an audio recording into a text document. The first step is to purchase and install dictation software, if the user has not already done so. Next, the user must plug one end of a 1/8-inch stereo audio cable into the headphone jack of the computer and the other end into the microphone jack. In the dictation software, the user must now change the input to the 'line-in' option and start the dictation software. Next, the audio recording must be played. When recording is finished, the result is a full text transcription of the audio recording.
How to Buy a Portable Audio Dictaphone on eBay
After learning about the different types of portable audio dictaphones and how to use some of their features, you are ready to buy a portable audio dictaphone that fits your exact specifications. To find the exact product needed at a reasonable price, turn to eBay, which has thousands of sellers with millions of products. To start this process, first go to the eBay home page and type certain keywords that relate to what you are searching for, such as 'dictaphone'; alternately, as is more advisable, you can choose to type a more specific query to quickly find your desired product, such as 'portable digital dictaphone'. From there, you can further narrow down the results presented to you by choosing to limit your search by brand, price, condition, or by certain features.
If you are wary of purchasing items from unknown sellers on the Internet, you can choose to only buy from people who have the 'Top-Rated Seller' badge listed on his or her page. The 'Top-Rated Seller' badge is awarded to certain sellers by eBay when said sellers consistently receive positive feedback from their previous buyers and move a certain amount of merchandise. This badge insures that you are buying from a trustworthy seller who will deliver your product whole and on time.
Conclusion
Dictaphones can be used in many ways in many different environments. Whether recording a classroom lecture, keeping track of minutes at a meeting, or recording an interview, digital dictaphones are an invaluable way to keep track of the important conversations in one's life. With the advance in modern technology and the lowering price on many electronics, the shopper will find it easy to find a quality portable audio dictaphone that contains the needed features, all at a reasonable price. Being informed about the evolution of portable audio dictaphones will enable the shopper to further appreciate the convenience of handheld, simple-to-use digital recorders. Plus, with the knowledge of how to transfer files from his or her portable digital dictaphone to a computer, and how to convert files from microcassette to digital audio, the shopper will be equipped to immediately use his or her device upon purchase. This device and many others are easily available on the user-friendly buying site eBay.