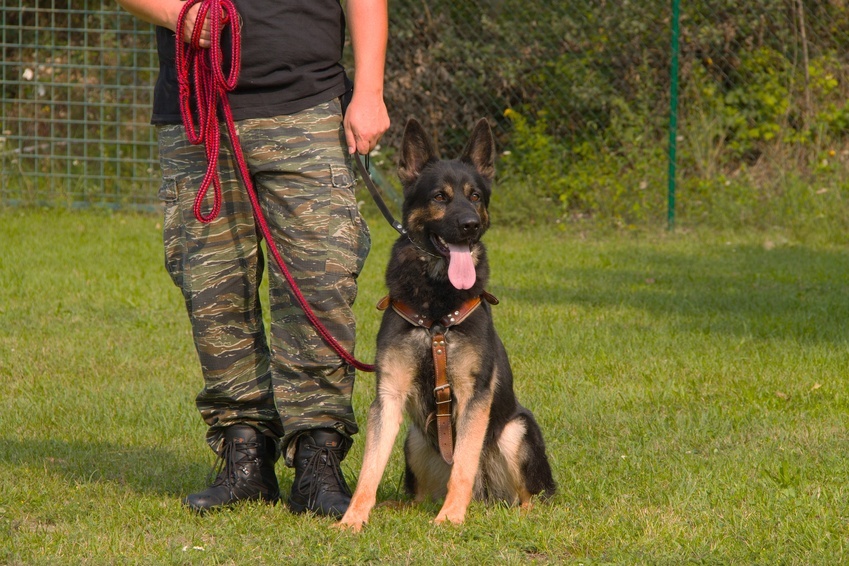 A training line dog lead provides you with control while your dog has greater freedom than with a traditional lead. An effective training aid, a training line is great for dog owners who lack confidence in their ability to control their dog off lead. Knowing how to use a training line dog lead ensures the training is fast and effective.
Choose the Right Training Line Dog Lead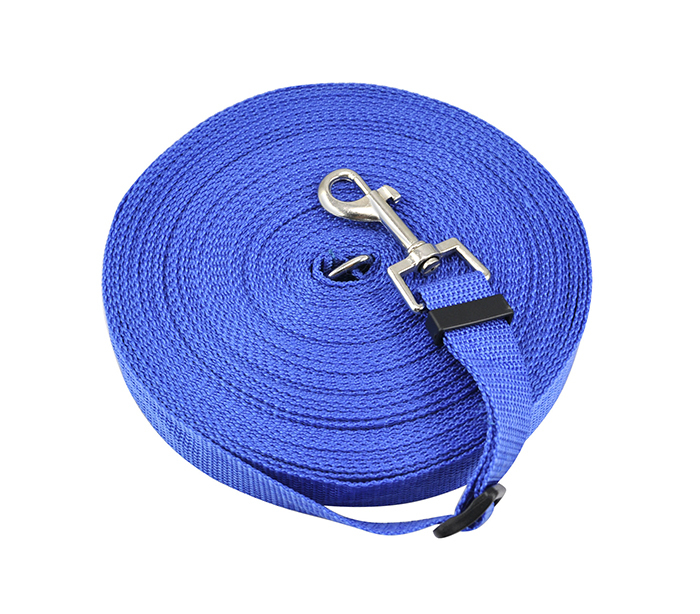 To be able to properly use your training line, you must choose the right one. Training lines are available in different lengths, from 2 metres to 15 metres. Make sure the weight of your dog is slightly under the maximum weight of the training line. If your dog is too heavy for the lead, you risk your dog breaking the line in two when he pulls. However, avoid buying a training line with a huge weight capacity for a tiny dog, as higher weight limit leads are heavier and have a larger, heavier clasp that drags at a small dog.
How to Use a Training Line Dog Lead to Teach Recall

If you plan to let your dog off lead, a very strong recall is essential. Start recall training as early as possible on a long line in an open space, for the best results. Regardless of age, teaching recall is reasonably easy, particularly with a training line. You also teach the 'wait' command at the same time. Attach the lead to your dog's collar and ask him to sit, then stand up straight and say 'wait'. Take a step away, then step back into the dog and reward him with a dog treat if he stayed put. Sit him again and ask him to wait, then call him in, using his name, crouching down or bending forward, and use an excited tone of voice. When he returns to you, reward and praise him. Slowly increase the distance as you and your dog gain confidence, until you can walk to the other end of the long line while he sits, waits, and comes back to you when you call.
How to Use a Training Line Dog Lead to Teach 'Leave'
Whether you dog or puppy is food oriented, toy obsessive, likes picking up stones, mugging other dogs for their toys, or tries to steal food, the 'leave' command is one of the most useful in your arsenal. Put the training line on your dog. Lay something on the floor that your dog really loves. Shorten the lead and walk the dog toward the object. If he pulls toward it, stop, stand still, and say 'leave'. Stand still until the dog gives up and stops looking at the object. Then treat and reward. As your dog gets better at this, increase the length of the lead until you can get him to 'leave' an object, toy, or treat from the other end of the training line.