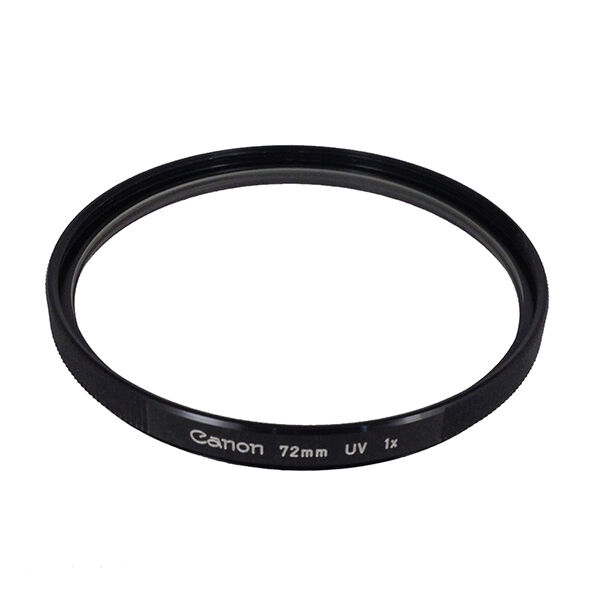 There are many different types of photographic filters. UV filters are among the most useful and popular, alongside polarising and ND filters. By filtering out ultraviolet light, UV filters can help reduce the haziness this type of light creates. Additionally, they provide protection for camera lenses against the damaging effects of ultraviolet light.
Simply put, UV light can cause the blue layer of colour film to become overexposed. Thus, the image can take on a bluish hue. This happens because the blue layer responds to UV light as well as blue light, thus creating the confusion. Both professional and amateur photographers can greatly benefit from learning about the uses of UV filters.
How to Use UV Filters for Image Quality and Lens Protection
A multicoated UV filter is a great choice when it comes to protecting your valuable camera lenses . With multicoating, 99.7 per cent of the available light gets into the camera, and it also helps curb any distortion that might result from flare created by light sources.
Furthermore, experts recommend always using UV filters when taking photographs in certain natural environments, for example, in the mountains or by the ocean. The amount of UV radiation is much higher in these environments, and UV filters can neutralise its adverse effects. Aerial photography can also benefit from the use of UV filters. Additionally, they can help boost contrast for outdoor photographs in general, such as on a cloudy day.
There are different grades of UV filters that are suitable for various circumstances. For example, Tiffen offers a wide range of filters, from a basic one, which only blocks minimal radiation, to its Haze 2A model, which can absorb nearly 100 per cent of all UV light.
How to Use UV Filters with a Digital Camera
The main reason to use UV filters in the case of digital cameras has to do with lens protection. A UV filter can protect your camera lens from scratching, it can act as a barrier against blowing sand and dirt, and it can help weatherproof certain lenses. As UV filters are easy to remove and clean, they become useful protective tools. On the other hand, adding filters may sometimes cause a vignette to appear on digital photos.
How to Match Lenses with UV Filters
Focal length and aperture are very important in determining the choice of UV filters. If a large part of the filter is in use, then you need a high-quality filter. A 17-mm F4 lens matched with a 67-mm UV filter puts only a small portion of the filter in use, as 17/4 = 4.25; so, a 4.25-mm filter might suffice. Likewise, a 200-mm F2.8 lens paired with a 77-mm UV filter puts most of the filter in use, as 200/2.8 = 71.4. To avoid differences in the optical surface, you should always employ high-quality UV filters when utilising telephoto and extremely fast lenses.
UV Filter Recommendations
Screw-in UV filters are ideal if you want to use them frequently. Although there are many cheap UV filters around, pairing an expensive lens with a low-quality UV filter is a bad idea, as the resulting loss of image quality can be noticeable. There are many great UV filters to choose from in the market. Experts recommend using reputable brands like Hoya, Tiffen, Cokin, and B+W, among many others.
The market's top-rated UV filters include the Cokin 55-mm UV Lens Protector and the extremely affordable Tiffen 46-mm UV Protection Filter, as well as Hoya ' s SUPER HMC Haze UV(0) 52-mm and UV Multi Coated Glass Filter 58-mm. In a higher range, B+W offers a line of UV Haze MRC filters in different sizes, including the popular 67-mm and 77-mm options.
How to Buy UV Filters on eBay
eBay offers a wide variety of lenses and filters for many popular camera models. Searching for UV filters on the site can yield thousands of results. You can refine these listings by size, type, and brand until you find an item that fits your needs. Besides assessing quality and pricing, you must make sure the filter of choice is a good fit for the lenses you plan to use it with.
UV filters are very useful for photographers in many different settings and circumstances, and it is a great idea to carry a couple of them around. They are also inexpensive, and it is very wise to keep them on the camera lens as protective devices.