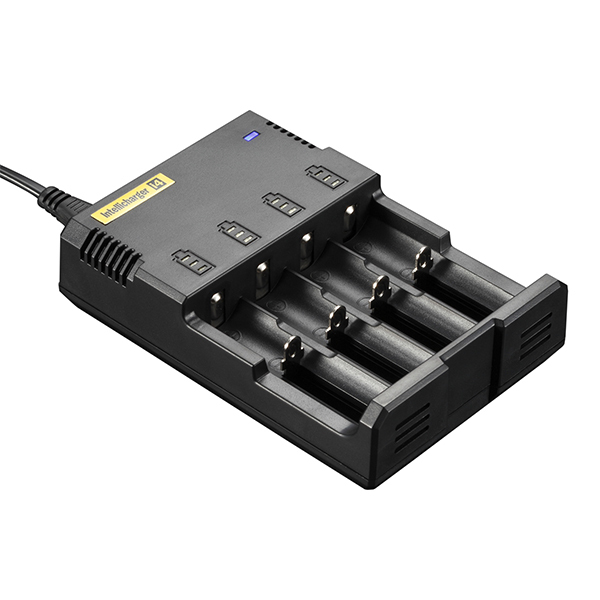 Many consumers have multiple electronic devices they use regularly. With mobile phones,, MP3 players, portable gaming systems, and tablet PCs, owners often have numerous batteries that require regular charging as well as many battery chargers and power cables, which can become untidy and confusing. Fortunately, consumers can purchase universal battery chargers,, or multi device chargers, designed for use with a variety of different devices. Some can even charge multiple devices at one time. Shoppers have many options when it comes to universal battery chargers, so knowing how to use them can help people pick the right one for their needs.
How to Use a Universal Battery Charger
A typical universal battery charger can charge most mobile phone, digital camera,, and PDA batteries regardless of battery size, shape, or capacity. While the instructions vary, using this type of battery charger is typically very easy. Owners can adjust the positive and negative contacts, and owners simply aligning the contact pins on the charger to the metal connectors on the battery.
However, some batteries, such as the batteries in many Blackberry phones,, have more than two battery contacts. If this is the case, align the pins with the outer contacts first. Once the battery is in place, most universal battery chargers have a "test" button that allows users to test the connection and polarity before actually plugging the unit into a power source. Once the connection and polarity are correct, simply plug the unit into any wall outlet and allow the battery to charge.
Using a Universal Charging Mat
Universal charging mats such as the Powermat are quick and easy ways to charge many different devices including mobile phones, tablet PCs,, portable game devices, digital cameras, and more. Depending on the make and model, these charging mats can charge up to four separate devices at one time, three wirelessly, and the fourth using a wired USB connection. While some charging mats cannot charge everything, many feature connectors or receivers that allow users to connect hundreds of different devices.
To use a universal charging mat, consumers simply connect a device to the appropriate tip or receiver, and then place the device on the charging mat. Many models play a sound to let users know that the device is connected, and again when charging is complete. Some popular universal charging mats include thePowermat,, the Sharper Image charging mat , and the Qi charging mat..
How to Use a Universal Charging Station
Another type of universal battery charger is the universal charging station, otherwise known as a docking station. There are many models of charging stations available such as the iDAPT i4, the Callpod Chargepod, and the Griffin MultiDock.. While some docking stations, such as the iPega dual charger,, only work with certain devices, others feature interchangeable charging tips and can charge devices such as mobile phones, MP3 players, laptop and notebook computers, tablets, game systems, and more. Some models, such as the iDAPT i4,, can charge up to four devices at one time, while others, such as the Callpod Chargepod can only accommodate one device at a time. Others, such as the Griffin MultiDock, can only charge one type of device, such as the Apple iPad, but can charge up to 10 at a time.
To use a universal charging station, consumers simply need to ensure that they have the correct tip and then attach their device to the station. In most cases, the stations come with convenient slots that can safely hold devices while they charge.
Universal Charging Cable and Multiple Connectors
Universal charging cables come in sets with multiple tips to charge numerous different devices. These cables can also plug into a power socket, a USB port on a computer, or a USB port or cigarette lighter in a vehicle, allowing consumers to charge multiple devices while travelling.
To use this type of universal battery charger,, consumers simply choose the appropriate connector for their device and plug it in. The charger then works in the same way as the charger that came with the device.
How to Buy a Universal Battery Charger on eBay
Shopping for a universal battery charger on eBay is quick and easy. Begin your search by typing keywords into the Search bar on any eBay page. Once the search results display, further narrow down the results by category, condition, brand, price, location, and postage options.
Since many consumers have multiple mobile devices, it makes sense to consider using universal battery chargers that can keep every device charged and ready to go. This is convenient in the home because it eliminates a possible tangle of cords, and, when away from home, consumers only need to take one or two chargers with them.