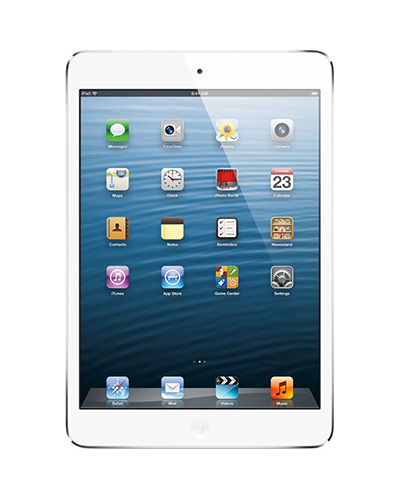 The iPad continues to be one of the most popular tablets on the market. Apple constantly releases new versions to entice new buyers to jump in and previous buyers to upgrade their devices. There are various sizes available as well as the option to get one with mobile data or a Wi-Fi connection. In addition, people can choose the amount of storage they want on their device. By the time a buyer makes their selection and buys an iPad, their head is probably spinning. However, they are not done yet. Now they have to set up the iPad and learn how to use it. Luckily, iPads have a fairly simply layout. With some basic knowledge about their iPad, people can have it customised in no time.
Getting Started
Obviously the first step is to unpack the iPad and plug it in. Once it is on, a welcome screen appears that asks the user to register their iPad and set up an iTunes store account. Registering the iPad is necessary for future updates. Those who already have an iTunes account can simply log in. If not, setting up a new account is pretty easy. Just follow the prompts.
To get the rest of the basic settings customised, go to the Settings page. Here users can log into a Wi-Fi network to get access to the internet. Then go to the "Mail, Contacts, and Calendars" tab and log into an email account. The iPad supports popular email platforms such as Yahoo, AOL, and Gmail. However, people can set up another account as well.
Backup the iPad
Those who have just bought their first iPad do not have to do as much with this. However, users with previous iPads can download all of the previous settings, music, data, contacts, and apps from their last iPad. The iPad automatically prompts users to set up their iCloud account right away which stores and protects their data. People who have had an iPad before must simply log into their existing iCloud account and all of the information syncs automatically to the new tablet.
Get the Apps
Not everyone who had an iPad previously syncs the data with the new one. Some people want to start out fresh and really do not have anything on their last tablet that was worth transferring. If this is the case, they can still go to the App Store and re-download the apps that they purchased on their last iPad. Go to the "More" tab and click on "Updates". There is a "Purchased" tab there with a list of all the apps that are paid for.
Of course there are tons of free apps that users can download as well such as games, books, magazines, and more.
Organise the Layout
The trouble with apps and all of the icons that appear on the tablet's homepage is that they get cluttered. One way to get everything organised is to create folders for similar apps. For example, there can be a folder for games and one for magazines. To do this, just tap and hold an app. When it vibrates, drag it onto another app and let it go. The iPad automatically creates a folder for the two of them and users can drag up to 20 apps into that folder.
Connect to a TV
One way to enjoy an iPad even more is to connect it to a TV. Not only does this allow users to watch videos on their television, but they can also navigate their iPad on a much larger screen and enjoy games and books in a whole different way. To do this, buyers must get the Apple Digital AV Adapter. It plugs into the HDMI port on a TV. All you have to do is plug the adapter in and play.
Sync to the Google Calendar
Some people use applications such as the Google calendar on their PC and assume that Apple products are not compatible with it. However, this is not the case. Simply go to the Settings area and open the "Mail, Contacts, Calendars" tab. Select to add an account and then click on "Other". Next, click on "Add CalDAV Account" and then enter the Google login information. Set the server to "www.google.com". When done, exit the Settings page and go to the Calendar app. All events from the Google calendar should be there.
How to Buy an iPad on eBay
Buying a new iPad is exciting and fun. There are so many things you can do with it from watching movies and video chatting to surfing the web. Of course people have to learn how to do all of these things which may seem overwhelming at first but the device is pretty straight forward. Just learn how to do the basics and then get familiar with the rest of the features. You can shop for all of the iPad models on eBay as well as look at new and used devices. Simply use the eBay search bar to look for " iPads".