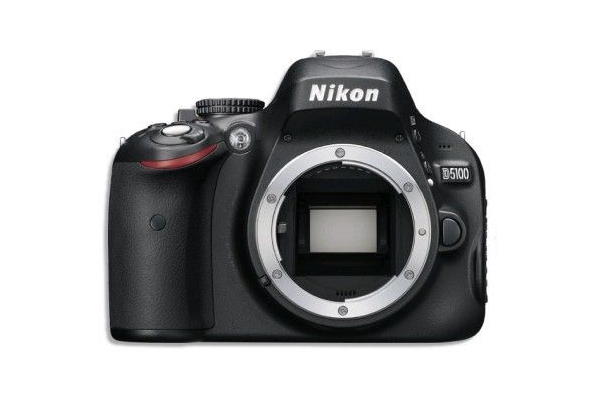 The Nikon D 5100 is a camera that finds favour with many amateur and casual photographers. This camera offers users a clean and uncluttered interface that is not difficult to master. Its knobs, dials, and buttons are at a manageable number, and it includes a rear panel LCD monitor that replaces top panel displays found on traditional DSLRs. This camera is adaptable with a host of accessories. Owners should also learn about compatible accessories and how to use them. One way to find accessories for the D5100 is to turn to camera shops, and the other is to shop online, at sites like eBay.
Nikon D5100 Cheat Sheets
Owners can find a number of Nikon cheat sheets for the D5100. These cheat sheets serve as useful reference materials when it comes to identifying the various dials and buttons found on this camera. They also delve into intricacies like the camera's menus, functions, settings, exposure modes, and shooting in specific situations. Downloadable versions are easy to print and carry. When it comes to printed versions, buyers can find cheat sheets in the form of sets of sturdy plastic cards. In most instances, these cheat sheets include step-by-step instructions.
Formatting Nikon D5100 SD Cards
Users should ideally format their D5100 SD cards before using them with their cameras. This not only erases the card completely, it also ensures that there are no compatibility issues when the card is in use. When used with computers, there is a possibility that certain details of memory cards can alter, and formatting them prior to use places them in their original state. Users can format SD cards through the setup menu on the D5100.
Nikon D5100 Lenses
With access to the right NIKKOR lens, users can take their photography experience to the next level. The D5100 is compatible with two series of NIKKOR lenses: AF-S and AF-I. All D 5100 lenses that fall under these categories come equipped with autofocus motors. When it comes to these NIKKOR lenses, options include a variety of fixed and varied focal lengths, fisheye, zoom, PC-E, and micro models.
The AF-S DX NIKKOR 55-300mm f/4.5-5.6G ED VR is a super-telephoto lens with 5.5x zoom and is best suited for wildlife and sports shooting. The AF-S DX Micro NIKKOR 85mm f/3.5G ED VR is a micro lens best suited for shooting close-ups, portraits, and landscapes. The AF-S DX NIKKOR 10-24mm f/3.5-4.5G ED is an ultra wide angle lens that covers a 109-degree angle of view and includes 2.4x zoom. This lens is best suited for shooting indoors where space is a constraint.
There are more NIKKOR lenses from which buyers can choose, and all VR variants include Nikon's Vibration Reduction technology. This reduces blur in images caused by shaking as well as blur in the camera's viewfinder image.
Speedlight
In many instances, the inbuilt D 5100 flash does not deliver the required output, which is where users can opt to get Speedlights. The D5100 is compatible with Speedlight SB-400 and Speedlight SB-700. Both of these models offer bounce flash operation where the flash light bounces off of a ceiling or wall, filling scenes with soft light while also minimising unnatural shadows. Speedlight SB-400 is a lightweight and compact entry-level Speedlight with useful functions. SB-700 offers vertical and horizontal tilt options, and includes a range of advanced features.
GPS Unit
This camera is compatible with Nikon's GPS Unit GP-1, which embeds location information onto images. This unit records information, such as altitude, latitude, and longitude in the form of Exif data. Users can then display images with these details on a GeoTag workspace of ViewNX 2 that comes with all D5100s. In addition, it supports commercially available digital mapping software as well as online image sharing services.
Fold-Out Screen
The fold-out screen of the D5100 requires special attention because while this screen is particularly useful when filming videos, it is prone to damage. When not in use, it is best that the screen remains shut.
How to Buy Cheat Sheets and Accessories for Nikon D5100 on eBay
Turning to eBay gives owners of the Nikon D5100 a number of options from which to choose, irrespective of whether they are looking for cheat sheets or accessories. Many top-rated sellers on eBay sell D5100 cheat sheets and accessories, like D5100 SD cards, lenses, speedlights, and GPS units. Dealing with them provides buyers with peace of mind. Some sellers offer deals with free delivery.
Those looking to save money also have the option to look for used and refurbished Nikon D5100 accessories on eBay. When buying used products, buyers should look for local sellers to carry out inspections prior to purchasing.