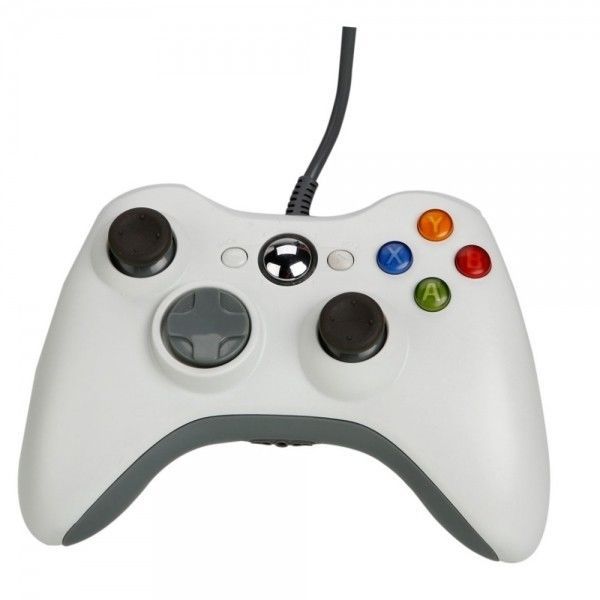 With all the wonderful Xbox 360 games that have captivated gamers' minds and hearts, this gaming system serves as one of the ultimate consoles that provides consumers with an interactive and immersive gaming experience. Aside from the high-definition graphics, online gameplay, and the great wealth of games available for all ages, this console also presents consumers with an ergonomic, functional, and easy-to-use Xbox 360 controller. After many hours of gaming on the Xbox 360 console, it is sometimes difficult for gamers to play their favourite games on PCs using only the mouse and keyboard or other controllers. With a few tips, gamers can fully utilise their Xbox 360 controllers on PCs and truly blend the Xbox experience with PC gaming interaction.
Installing the Xbox 360 Controller Software
Before playing games on PCs with Xbox 360 controllers, consumers need to install the necessary software and drivers to establish effective connections between the Xbox controllers and the PCs. Fortunately, many Xbox 360 for Windows controllers come with Installation CDs, but if consumers do not have these CDs, they can still download the appropriate software from Microsoft. In addition to installing the correct software, consumers need to make sure they have open USB 2.0 ports, as well.
Using an Installation CD
Whether consumers use specialty Xbox 360 controllers for Windows or other Xbox controllers that connect using USB 2.0 drives, installation CDs make the entire process much easier. To use installation CDs, consumers simply insert the discs into their computers' CD or DVD drives. An installation dialogue box or setup application should automatically begin. If it does not, users can access the appropriate drives and manually run the setup programs. All consumers have to do on the setup screen is click Install.
Downloading and Installing the Software Online
Fortunately, consumers do not have to have installation CDs to set up the necessary software. They can simply download and install this software online. Consumers navigate to the software downloads section on the Microsoft Hardware website and then click on Gaming for the product type and select the Xbox 360 Controller for Windows. Next, gamers must select the version of Windows they are using, select the appropriate language, and then click Download. After the program downloads, they click Run, and the software automatically installs on their computers.
Connecting and Testing a Wired Controller
When utilising a wired Xbox 360 Controller for Windows , connection and testing is a fairly easy process, and gamers can start playing their games in minutes. After gamers install the correct software, they connect the USB connectors on their controllers into one of the USB 2.0 ports on their computers. To test the controllers to make sure the computers recognise them, users click on Start, Run, and then type in 'joy.cpl'. They then select the Xbox 360 controller option and access its properties. Manipulating the controller results in corresponding lights that indicate a working controller.
Setting Up a Wireless Controller
Although setting up a wireless controller is a little more difficult than setting up a wired controller, consumers greatly benefit from the freedom of wireless controllers. With wireless controllers, they must properly connect their wireless gaming receivers and then connect the wireless controllers to these receivers.
Connecting the Wireless Gaming Receiver
To connect wireless controllers, consumers absolutely must have USB 2.0 ports on their computers. To connect the wireless gaming receivers that come with wireless controllers, they plug the receivers into USB 2.0 ports. If a green light on the receiver blinks, the gamers know their receivers are functional. At this point, one of two things may happen. If the install software option automatically appears, users must complete the installation process. If not, they either need to use their installation discs or download the necessary software from Microsoft to complete the installation.
Connecting the Wireless Controller
With the gaming receiver installed, gamers can form connections between their receivers and their controllers. To form these connections, they need to turn on their controllers by pressing and holding the Guide buttons in the middle of their controllers. On the receivers, they push the connect buttons to make the lights flash green. On the controllers, they locate the wireless connect buttons and push those, as well.
How to Buy Xbox 360 Controllers on eBay
By utilising an Xbox 360 controller on your PC, you can experience smoother gameplay with more control options, easier and more fluid character movements, and greater interaction. Fortunately, you can simply head to eBay to discover a wide array of Xbox 360 controllers and other Xbox 360 accessories at highly competitive prices. To begin searching on eBay, simply locate the search bar and enter keywords specifically relevant to the products you want. Keep in mind that eBay shows all listings related to the keywords, and general searches may produce hundreds of listings. Additionally, you can filter results based on price, condition, and location of the seller by utilising eBay's advanced search features.