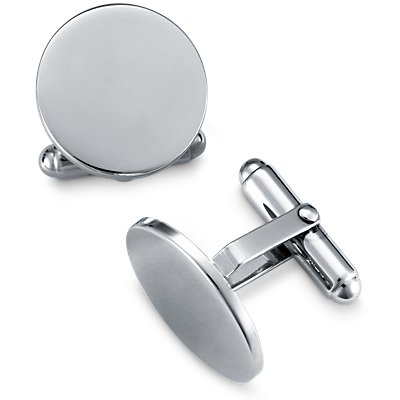 Some historians track the use of cufflinks back to the Ancient Egyptians, but the first official recording of the piece of men's jewellery was documented by a member of British Parliament in 1788. After the beginning of the Industrial Revolution, cufflinks became a popular accessory for men's clothing. Cufflinks conveyed status, and thus, were only worn by certain members of the upper class. At the turn of the 20th century, cufflinks were associated with affluence. Most men wear cufflinks maybe once or twice per year, but that is slowly changing as the fashion world has embraced cufflinks in business and less formal social environments.
Men can purchase cufflinks from most formal wear retailers, especially the shops that also sell men's suits. They can also find generic or off-brand cufflinks at larger clothing shops. eBay, which is the leading online auction site, has sellers who offer near mint condition cufflinks at discounted prices. This is due to having worn the cufflinks only once and not needing them for another formal event. The expected expansion of cufflinks into other social settings means that men should learn more about cufflinks, the types of cufflinks, when to wear cufflinks, and how to attach them to the proper shirt.
Cufflinks Overview
Cufflinks are one of the most fashionable and functional men's clothing accessories, yet many men do not know how to wear cufflinks. Considered to be a part of men's jewellery, cufflinks take the place of shirt buttons on French cuff shirts. They perform the same role as buttons by fastening the cuffs and adding a decorative touch to the attire. Cufflinks should enhance men's formalwear, but they should not detract from other pieces of the clothing ensemble. There is a men's fashion movement to make cufflinks more of a part of mainstream attire, instead of only being worn on special or formal occasions. Cufflinks have become a part of business attire, especially in Western European countries. In the UK, men wear cufflinks as part of their business attire to demonstrate their eclectic side, while still presenting a professional appearance.
Cufflink Styles
Men wear cufflinks to promote sophistication and add panache to even the most conservative dress shirts. Since cufflinks have expanded their role outside of traditional formal wear, it is important for men to learn about the types of cufflinks in order to match the right type of cufflink with the correct shirt style.
T-Shape
Men who have worn tuxedos to a wedding or awards ceremony are most likely familiar with T-shape cufflinks. T-shape cufflinks possess an ornamental end that mounts to a perpendicular shaft. The perpendicular shaft creates a T-shape that penetrates the button holes. A swivel bar that mounts onto the non-ornamental end of the shaft secures the T-shape cufflinks. This type of cufflink requires the least amount of finger dexterity to fasten.
Fixed Back
The backing on a fixed back cufflink is an extension of the main cufflink face that does not bend or move, hence the name fixed. While considered the most secure type of cufflink, it also requires the most effort to fasten. Because there are no movable parts, the fixed back cufflink provides men with long-lasting durability.
Shackle
Often referred to as the chain link cufflink, the shackle provides men with style advantages over other types of cufflinks. Shackle cufflinks possess ornamentation on both ends of the cufflink distinguished by a chain that links both cufflink ends. This type of cufflink requires men to thread the chain through each button hole, and then attached to the ornamental ends.
Knot
As the most affordable style of cufflink, the knot style is typically made of silk and occasionally constructed with cotton. It is an easy style to fasten the shirt cuff, and many retailers offer this style in multiples. Knot cufflinks have helped to expand the act of wearing cufflinks into business and less formal attire.
When to Wear Cufflinks
Men should always wear cufflinks with double cuff shirts, also referred to by fashion experts as French cuffs. These shirts have double cuffs with button holes, but no buttons, or a single cuff that has buttons. Avoid shirts that feature both types of cuffs. Men can wear formal cufflinks with tuxedos and less formal cufflinks for black tie social events. Sterling silver cufflinks typically look fashionable on any style of shirt, especially if a mother of pearl is melded into the sterling silver. The growing acceptance of cufflinks for less formal attire has provided men with more flexibility to wear cufflinks according to personal taste, instead of acquiescing to rigid dress codes. Men who want to present creative appearances should consider buying cufflink brands, such as Cartier, Kenneth Cole, and Paul Smith.
For men who want to follow cufflink etiquette, always wear cufflinks on a double cuff shirt in combination with a suit. Never wear cufflinks with jeans, not even if wearing a formal jacket. Some fashion experts insist that men under the age of 30 should not wear cufflinks, as the piece of men's jewellery signifies status. The emerging consensus amongst many fashion experts is that wearing cufflinks eventually should be about creating personal rules and not following a strict fashion edict. This principle means that men can wear cufflinks simply because they enjoy wearing them.
How to Wear Cufflinks
Most men wear cufflinks infrequently, perhaps no more than once a year. Therefore, men should practise inserting cufflinks into the right shirt a day or two before a big social event. Cufflinks feel much different than wearing a buttoned shirt, so wear a pair of cufflinks for a trial run before attending an event. Coordinate the cufflink style with the tuxedo or business suit. Avoid the temptation to match the attire with the cufflinks. Do not forget the importance that a tie or bowtie plays in determining the style of cufflinks to wear. Men who wear other jewellery, in addition to cufflinks, should consider how the cufflinks complement the jewellery. Above all, match the cufflinks with the shirt style. Once a man selects the right pair of cufflinks, he should follow the following steps for attaching the cufflinks to the shirt. The following chart describes how to attach standard cufflinks.
| Steps for Wearing Cufflinks | Description |
| --- | --- |
| Step one | Put on the shirt and pinch the sleeve cuffs together; avoid folding the cuff edges, as it makes it more difficult to attach most cufflink styles |
| Step two | Insert the cufflink through both shirt holes; the ornamental part of the cufflink should face the outside of the cuff when the arm lowers to the side |
| Step three | Flip the bar that holds the cufflink in place on the back of the cuff |
| Step four | Most tuxedo shirts have specially designed button holes for studs; feed the stud back into the hole of the shirt |
| Step five | Feed the stud through the front shirt hole; smooth any wrinkles |
Men who wear bow ties to a formal event must wear the studs in the front of the formal shirt. Men who wear Windsor ties only need to attach the cufflinks. Studs are not required with Windsor ties since the tie covers them. Men who need assistance fastening cufflinks should seek help from the formal wear sales professional who sold them the tuxedo shirt.
Buying Cufflinks on eBay
You can find a wide variety of cufflinks on eBay. The key is to type the right keywords into eBay's powerful search engine to find the seller who matches your shopping criteria. Type specific keywords into the search engine to reduce the number of search results. Instead of typing "cufflinks", try narrowing the search by typing "Armani cufflinks" or "Cartier cufflinks". Having a brand preference shortens the amount of time you spend on an eBay cufflink search. Once you find the right seller, navigate to the seller's product page to review accepted payment methods, delivery terms, and return policies.
Consider buying a pair of cufflinks from one of eBay's Top-Rated Sellers. These sellers have earned reputations for selling high-quality products and offering generous return policies. eBay places an electronic ribbon icon next to qualified seller product photographs. You can also review customer feedback that eBay compiles on seller product pages. Look for sellers who have garnered positive feedback over the past year and have received some of that positive feedback from selling men's jewellery. Once you form a business relationship with an eBay seller, ask the seller if he or she has an eBay Store where you can make future purchases.
Conclusion
The big day is fast approaching and so is the day to rent a tuxedo. Most men do not have a clue what to look for in formal wear, much less find the right accessories to enhance their appearance. This lack of knowledge especially applies to wearing cufflinks, the piece of men's jewellery that attaches the cuffs on men's formal shirts. Men who need to buy cufflinks should understand which types of cufflinks are available for the different types of formal shirts. The types of cufflinks include T-shape, shackle, and knot. Each type of cufflink works best, in both appearance and functionality, with specific types of shirts.
While most men only wear cufflinks once or twice a year, there is a growing fashion trend that has made cufflinks more acceptable in other social settings. European men have introduced cufflinks into the business world during important meetings and black tie business events. Therefore, the old rules for wearing cufflinks may no longer apply, although men should always first adhere to formal wear cufflink rules before expanding their creativity to wearing cufflinks in more casual settings. Because of the growing popularity of cufflinks, men should also learn how to attach cufflinks to the right type of shirt. If attaching cufflinks becomes too difficult, men can always consult a formal wear sales professional for the correct way to attach them.