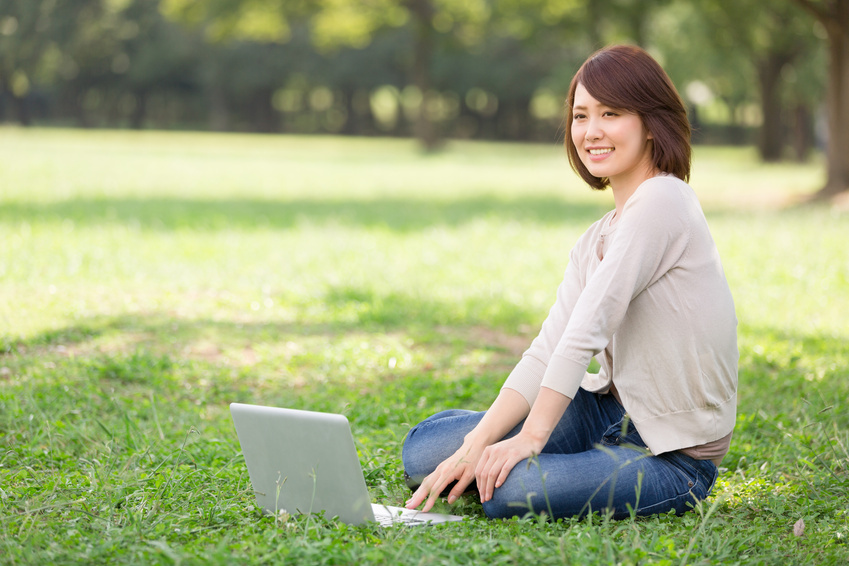 You can wear a 3/4 sleeve cardigan with dresses, business casual trousers, and jeans. Cardigans are extremely versatile because they can be dressed up or down. In addition, they are ideal layering pieces to combat drafty places, and are often thin enough to remove and place in a handbag should the wearer become too warm.
Pair a 3/4 Sleeve Cardigan with a Belted Dress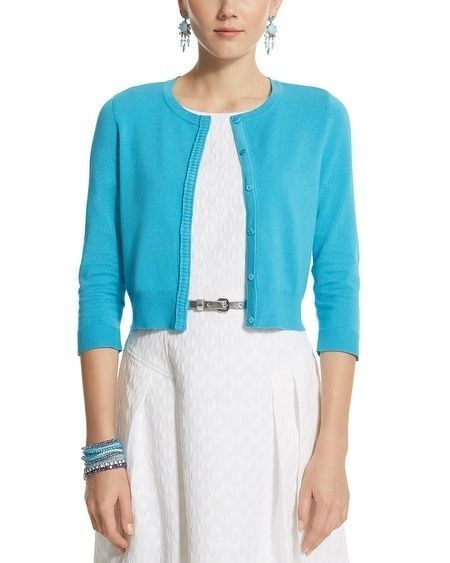 Dig your favourite knee-length dress out of the wardrobe. Belt the dress if it not already snug at the waist. Put on the cardigan and wear it unbuttoned throughout the day. You can complete the outfit with flats, low heels, or even high heels. For jewellery, consider adding a broach to the cardigan or wearing a statement bracelet. A belt and cardigan are accessories already, so adding more might overwhelm the outfit.
Wear a 3/4 Sleeve Cardigan with Trousers
For a business casual look, pair the cardigan with trousers and a decorative belt. Make sure your top complements the colour of the cardigan. For example, a black and white polka-dotted top goes well with a solid red cardigan. In addition, a stately grey cardigan can be paired with a white blouse. Your trousers should be somewhat professional, meaning a solid colour that isn't too flashy and a fit that isn't too tight.
Don a 3/4 Sleeve Cardigan with Jeans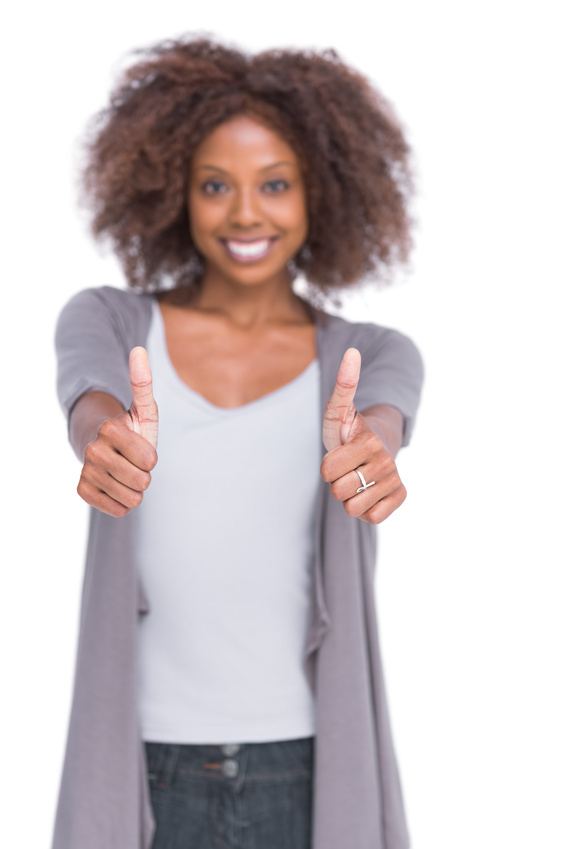 Pairing a 3/4 sleeve cardigan with jeans is one way to throw together a casual but comfortable look. You can even wear a T-shirt under it, along with trainers or sandals. Sometimes a cardigan is mostly for warmth rather than spicing up an outfit. You can dress up the outfit by adding jewellery or pinning your hair up.
Wear a 3/4 Sleeve Cardigan with Shorts
Unfortunately, women have great difficulty pulling off a professional look with shorts. Cardigans can help. Pair pressed shorts with a conservative blouse and your favourite cardigan. Lean toward flats or sandals with this outfit; a few celebrities have managed to pull off shorts with high heels, but even then, many fashion experts disagree.
Wear a 3/4 Sleeve Cardigan Tied in Different Ways
There are dozens of different ways to tie a cardigan with hanging ends. You can tie it in front or back, off centre, and anywhere from the upper chest to the hips. Some people tie the cardigan and then knot the ends into a bun. Other people wear the cardigan backwards and then tie the ends together in the front. Your options are limitless and allow you to wear cardigans to the office, yoga practice, or just out shopping for groceries.