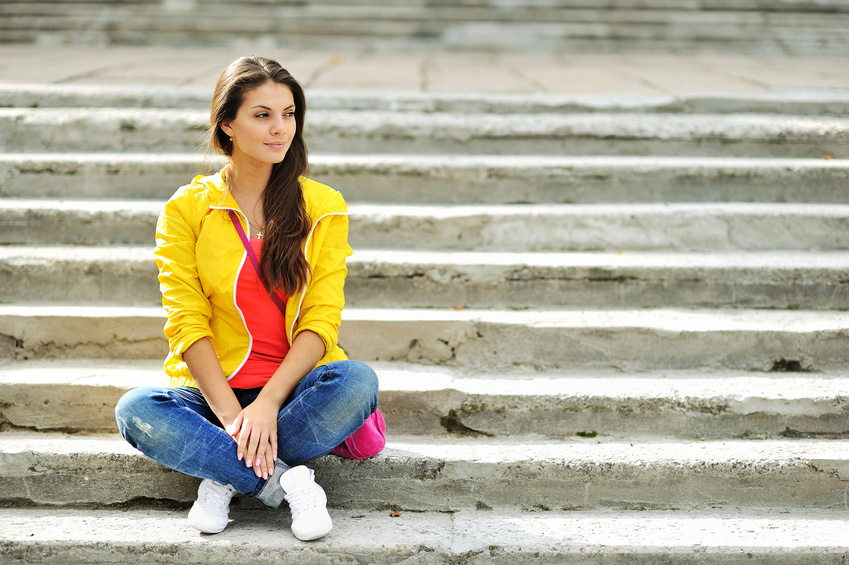 When worn correctly, a stylish 3/4 sleeve jacket has the potential to add a touch of formality to any outfit. Whether it is a clean cut blazer or a free flowing kimono, this type of jacket has a positive effect on any fashion-loving woman's look. With such a high variety of cuts available, pinning down the right style to wear with a particular outfit is sometimes perplexing. Fortunately, a few tried and tested styling techniques help women ensure their 3/4 sleeve jackets are a hit every time.
Combine Loose 3/4 Sleeve Jackets with Jumpers
Although 3/4 sleeve jackets with tight arms often look messy layered over other items, those with loose arms are ideal for this purpose. Boyfriend blazers featuring daring patterns and 3/4 length sleeves look great with form-fitting plain jumpers underneath and the loose sleeves of the boyfriend blazer layered over the top. The sharp contrast between the plain jumper and patterned jacket creates an edgy look.
Button a 3/4 Sleeve Blazer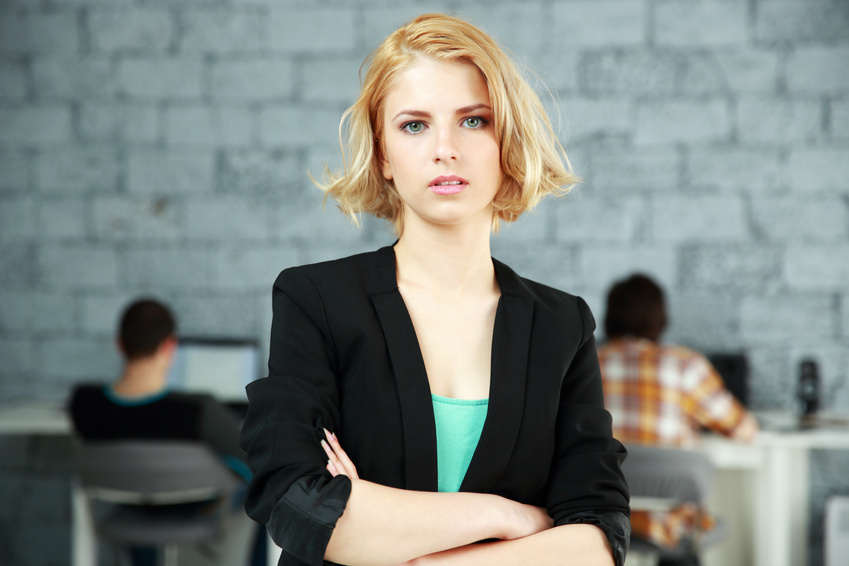 Buttoning a 3/4 sleeve blazer transforms it from casual wear to an office-worthy wardrobe item. Ladies can make the most of curves by using a single button at the waistline and wearing a short sleeve shirt or work dress underneath. Not only does using a single button inject formality into an outfit, it creates the illusion of a slimmer waist. In contrast, not using any buttons at all is an excellent way to strike the right balance between casual and formal. Paired with a summer dress, a 3/4 sleeve blazer left unbuttoned is perfect for a date.
Combine a 3/4 Sleeve Loose Jacket with a Tank Top

When the sun starts to shine and the time to wear a tank top rolls around, combining it with a 3/4 sleeve loose jacket is a great way to create a preppy look. Opting for a kimono style jacket with 3/4 sleeves adds a summer vibe to any outfit and keeps the wearer cool. With a ladies' tank top underneath, the kimono style jacket is the central focus of the outfit, and the pretty patterns really pop.
Pair 3/4 Sleeve Bolero Jackets with Dresses in the Evening
A 3/4 sleeve bolero jacket is the formal antidote to casual kimonos. With high necklines and short waists, these jackets offer elegance with evening dresses. Lace boleros create a slightly more laid back look and may even pass as casual evening wear. Plain boleros combine well with vibrant dresses and vice versa. Wearing a bolero that is the same colour as a dress looks a little dated and is a fashion tactic best reserved for brides and bridesmaids.