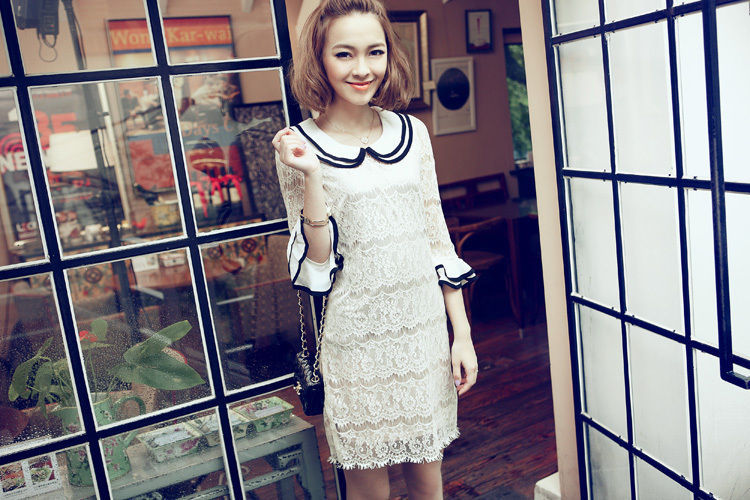 Peter Pan collars offer women a professional and traditional look on a variety of clothing items. Reminiscent of the collar worn by fictional children's character Peter Pan, this preppy collar may be too conservative for a night on the town. However, for office and business purposes, it presents a clean cut look women love. Learn what outfits and pieces work best with Peter Pan collars for your professional wardrobe.
Wearing Blouses with Peter Pan Collars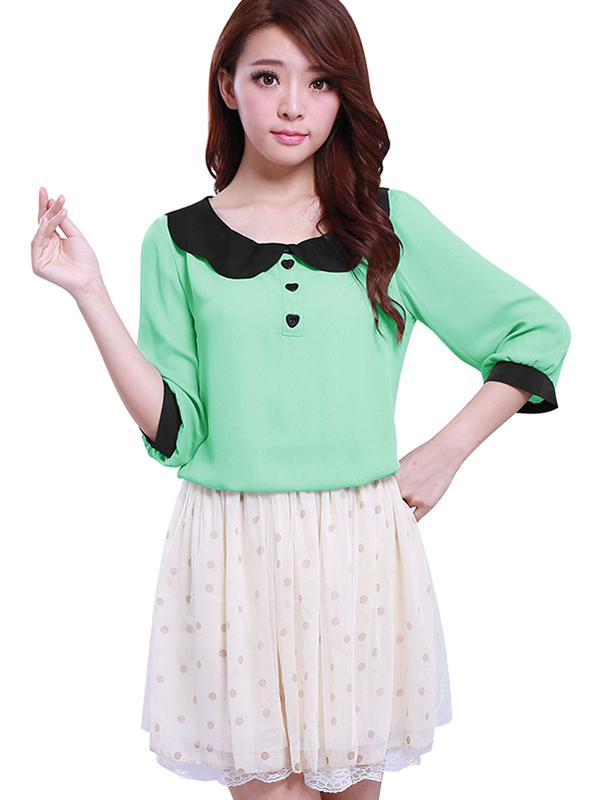 The rounded Peter Pan collar makes a fashion comeback every few decades. You can wear it for a variety of occasions, including work. What was once traditionally a blouse fashion found on older style maternity clothes, as well as 1950s everyday women's wear, now works as an office blouse you can coordinate with a knee-length pencil skirt, a pair of slacks, or even some skinny jeans on a casual workday. Choose an A-line skirt for added variety and wear a button down or pull over Peter Pan collar blouse.
Wearing Jumpers with Peter Pan Collars
On cooler days, choose a cardigan or pullover jumper featuring a Peter Pan collar for work. Try a solid black fitted sweater with a white cotton collar and white cotton cuffs at the end of the sleeves and go for a classic look with a black and white plaid pleated skirt. Slip on a pair of loose or fitted black slacks and choose a Peter Pan collar sweater in a variety of shades, including maroon, navy blue, and grey. For something a bit less traditional, wear a sweater with no actual collar, but the Peter Pan look embroidered near the neckline. When selecting a pullover jumper, think of autumn or spring days and buy a few with short sleeves rather than long.
Wearing Dresses with Peter Pan Collars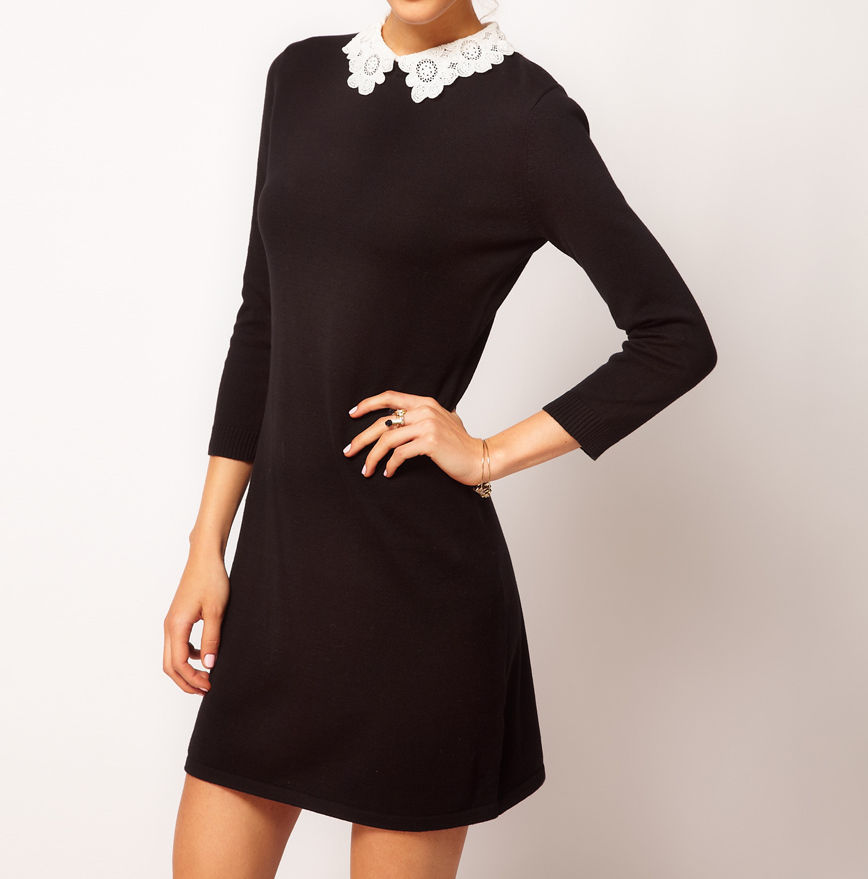 Whether you choose a form fitting dress or a vintage A-line dress, a Peter Pan collar dress is feminine and flirty for office wear, without taking away from the professional look you want to present. Wear a sleeveless version on summer days if your office allows it. If you want to cover your shoulders, place a cardigan or blazer over the dress and then take it off when you walk out into the hot air for lunch or the end of the workday. Long sleeve and cap sleeve versions also work well for cooler days.
Peter Pan Collar Accessories
You can find a Peter Pan collar as an accessory that you can mix and match with just about any outfit. From subdued solid colours to those with fun prints, just skip the collar around your neck with a boat neck shirt, V-neck, or a collarless dress or shirt. Have a few versions in your accessory wardrobe and try a new look with a Peter Pan collar each day.