If you're not a footie then the World Cup is going to be rather annoying for you while it dominates your TV. Things will be even worse if you live with a football fan, as you may get precious little chance to do what you want. That is, unless you take matters into your own hands and use our guide to the best gadgets for football avoidance.

---
Blu-ray home cinema system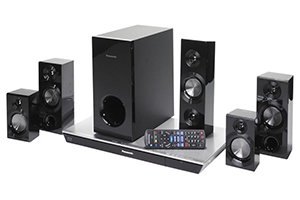 eBay recommends: Panasonic BTT500
RRP: £390
Why spend the time watching football, when you could be making your way through some classic films and TV box sets of your choice? With a home cinema system, you get full surround-sound and a Blu-ray player in one, giving you everything you need in one handy package.
With lots of models available, there are a few things to look out for. First, choose the one with the right number of speakers for you. With a 3.1 system you get the front left and right stereo speakers, a centre speaker for speech and a subwoofer for bass. This makes it quite easy to fit in your front room.
For the full cinema effect, go for a 5.1 system, which also adds in rear left and right speakers, so that sound effects swoosh around you and immerse you in the action. It can be tricky to put speakers behind you and run the cables, so a good compromise is to opt for a system with wireless rear speakers.
---
Media streamer with Netflix subscription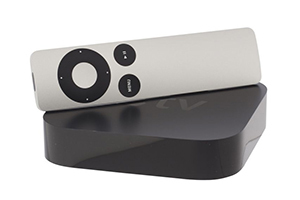 eBay recommends: Apple TV
Price: £99
Why be tied to the content you've got or the TV schedules? With a Netflix subscription (£5.99 a month) you've got access to a huge library of TV shows and films, all available to stream instantly over the Internet.
The easiest way to get going with Netflix is to use a device that has this built in. If you're lucky, this could be through your existing TV or even your Blu-ray player. If you don't have a device that supports it, a dedicated media streamer is a good choice. These can also play other types of content from around your house, giving you access to a huge library of entertainment simply.
---
PVR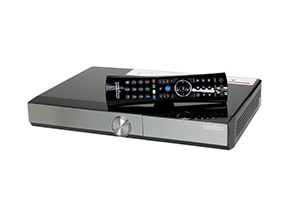 eBay recommends: Humax YouView DTR-1010
RRP: £229
Even when the World Cup is taking over our TVs, there's still going to be a lot of other programmes on that you might want to watch. Rather than risk missing them, a PVR means you can record what you want and watch it at your convenience.
A Freeview HD PVR is a must, receiving all of the free-to-air channels, including the HD models. It's worth going for a model that has two tuners, as you can record two channels at once, or record one while you watch another. A 500GB hard disk should be the minimum, allowing you to record around 300 hours of standard definition programming and 125 hours of HD. If you also want to watch catch-up TV, go for a YouView box, which also gives you BBC iPlayer, ITV Player, 4oD and Demand 5.
---
PlayStation Vita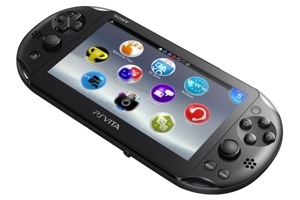 eBay recommends: PS Vita Slim
RRP: £180
If you just want to get out of the house, but still want to have some entertainment to take with you, the PS Vita Slim is a great choice. Sony's portable games console has a huge library of titles, with graphics that will put smartphone or tablet games to shame. Best of all, the console-style controls around the side of the screen make the games easier to play than struggling along with a touch-screen interface.
With the launch of the PS4, the PS Vita has another trick up its sleeves: Remote Play. This lets you stream games from your PS4 over the internet, letting you play the latest releases wherever you have an Internet connection.
You can still find the original PS Vita available, although the new Slim model is cheaper and, as the name suggests, smaller, making it a better choice.
---
New Laptop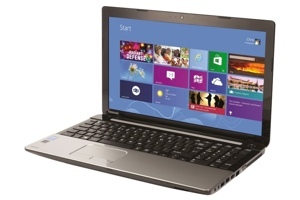 eBay recommends: Toshiba Satellite C55-A-1N0
RRP: £485
A new laptop is a great all-purpose way of escaping the World Cup, as you can use it everywhere on battery power and there's a limitless range of things you can do. This list is by no means exhaustive, but you can watch catch-up TV, browse the Internet, play games, work and even make video calls to anywhere in the world.
Choosing the laptop depends on your needs, but if you need something portable and light that you can carry everywhere, look for a model with a 13in screen or smaller, with at least six hours of battery life and a weight under 2kg. For use mostly at home, a 15.6in or larger laptop will do the job, but still insist on at least four hours of battery life.
---
Bedroom TV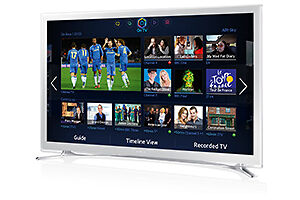 eBay recommends: Samsung 22" F5410 Series 5 Smart Full HD LED TV
RRP: £290
If the main TV is being used for the World Cup, maybe now's the time to buy a smaller bedroom TV. A secondary TV will give you the option to watch what you want live.
As with the main TV, you should get one that comes with a Freeview HD tuner, so it's capable of picking up all of the free-to-air channels. If you want the best, look for a smart TV that has catch-up and on-demand services built in.
Size can be a limitation for a bedroom, but the best advice is to buy the biggest TV that you can comfortably fit and live with. Most likely a 32in TV is as big as you'd want to go, although a 22in or 28in TV may fit better. Some smaller TVs have built-in DVD or Blu-ray players, although these tend to be from the cheaper brands and you typically get worse picture quality.