"The best crowds in the world are the Glasgow crowds"
Having been to so many live concerts over the past 25 odd years , I know a fair whack about having the best time at LIVE music events, I only do indoor arena type gigs and this guide does not apply to outdoor festivals as I don't have any experience of them! lol
My main guidelines and rules on how to get the best out of an arena type gig! Plenty of tickets are for sale at ebay so have fun!
I hate touts, you should never purchase tickets at ebay that are not IN HAND -only use PAYPAL and only purchase tickets from someone 'without them in hand' if the event is happening within the next 45 days, as that is all the time you have to claim for non receipt at Paypal DONT BE SCAMMED BY TOUTS AT EBAY! Do not risk it. A seller worth their salt won't rip you off and sell you items they dont even have!
ALWAYS (unless standing of course) research a seating plan before you purchase any tickets, to see for yourself if 'Block A' really means 'amazing view' or 'a rather crap view', ie around the corner from the stage and not near it as in the SECC in Glasgow!!
Choose the most energetic friend who likes /loves gigs and the artist in question, no point dragging along one boring reluctant or dull buddy who won't dance, clap or cheer. BOO

Study the bands most recent album to get a feel for their up to date material
Decide whos driving or what mode of transport will get you there and back, and where you can park, go in advance if possible to the venue to recky it ,some arenas charge a fiver to use their mobbed carparks.
Always keep spare money for the stalls inside of official merchandise which can be sought after later, if you keep it in good condition.
Big SLR cameras are banned and most places don't like you using a camera at all, most gig organisers dont give a toss though some tell you to stop filming, mobile phones dont seem to draw particular attention , everyone takes pics that are rubbish quality anyway .
If you are unlucky enough to have an anorexicially challenged personage squeeze by you have some sympathy, although irksome, it must have taken a lot for them to roll off the couch and fold their spilling layers into the seat beside you and although you are cringing they will feel even cringier! It is a pain though when a fatty wants to get by and a whole row of 20 people have to vacate the aisle ,as simply hugging your knees doesnt create enough space for their ample arse !lol
If you are vertically challenged ,standing gigs are not recommended. You will spend all evening seeing the torsos of guys jumping up and down

Never attend a gig alone!

A standing one yes, you can blend in ok if you are a bloke . Seated one..? hmm. NO. Don't do it. The usual attendee who sits alone is a middle aged baldy guy ,a trainspotter type man with thick black rimmed glasses , he will be ugly, be in a navy wooly jumper that he does NOT remove, and he wont get up, clap or move much and can be mistaken for being left luggage. Someone who fell out with their partner or friend and just went along alone will be a miserable saddo anyway, and best to not approach them.
Drunken women avoidance- these ladies are at every gig, they attend gigs in attire that resembles hen party night ...these do my head in..a big line of them come in pink flashing hats, whistles, ann summer style fancy dress party daft outfits , like a hen party that took a wrong turn on the motorway, they will growl at everyone and be steaming before they get there, their soul intention was to get a girls night out and they always end up directly in front or behind you and will TUT and mutter as only drunken idiots can! Try not to make eye contact with them ,they can go from being chatty and chirpy to starting a big fight!
Never be too early , end up bored by sitting around or a particularly rubbish warm up act.

Never arrive late , it is so annoying when a couple come in to their seats by the security guards torch ask to get past you and then ,mid-gig and ask 'do you know, have they sang Messages yet?' Well yes the first song was Messages! About 45mins ago ya idiot.

Clap, scream, holler, whistle, dance, sing!! Losing ones voice after Pink gig for a week was par for the course! Do not attend a gig if you wont sing, dance, look like you are having fun! I have witnessed many a boring git sitting arms folded all through a gig start to end! It's disconcerting!

Be an appreciative , happy audience , do not leave early if the gig is good, you always get an encore, demand one by screaming more and tapping feet on the floor! lol
Wave your hands above your head as you clap. Its gig etiquette LOL

If you follow these pointers, you will have good seats, a good time, a sore throat, be deaf, have aching feet, sore hands and will be exhilarated and talk about the gig for months if not years to come!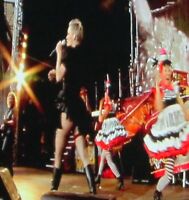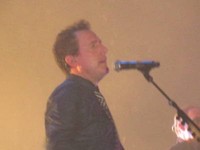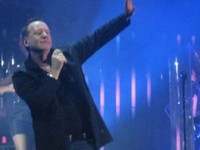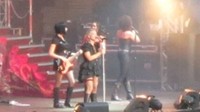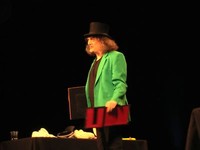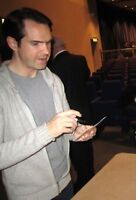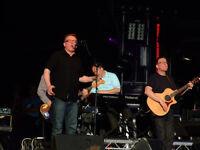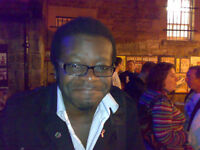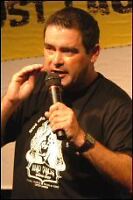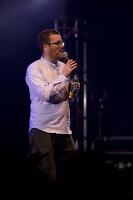 Hope you enjoyed this lol
These are some of my images!
Please vote in favour of my verdict on gigs thanks !