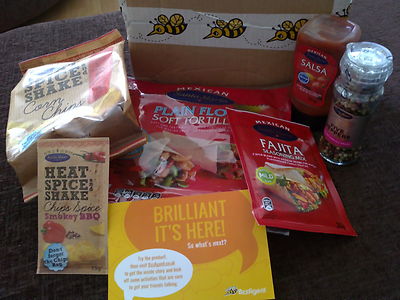 Live Free: How?
Over the past year I have established a way of getting full-sized products for absolutely free. How do I do this? By researching for samples, coupons and entering competitions. I have a few websites that I absolutely love and stand by no matter what:
Super Savvy Me
– The website is owned by Procter & Gamble giving us fantastic products from Head & Shoulders to Braun to Venus and Olay Razor Blades. It's free to join. On a monthly basis the company puts up competitions, vouchers and samples. I officially joined this year and to my surprise I won the following items from them all in a span of 6-7 months:
Clairol 5in1 Shampoo 700ml Full-sized
Flash Liquid Gel 400mls Full-sized
Pantene Expert Age Defy Shampoo 200mls and Conditioner200mls – won in a luck of the pot competition
Silvikrin Moose Hair Spray – Full Sized – gave to my sister-in-law as I don't usually use these kind of products on my hair.
I have also successfully joined the inner savvy circle where I got to try full-sized samples before anybody else and all I have to do is review the products and give feedbacks. Along the way I get to forward some samples and coupons to my friends and colleagues, thus remaining their good books forever. I got my first campaign only a few weeks ago: The Always Discreet Sensitive Bladder Pads – which I am currently reviewing.
I have also printed some coupons of the website. The only downside with these coupons is a lot of UK shops like Superdrug, Boots, etc do not take these coupons. Even some supermarkets make excuses like 'oh the coupon is not in colour and it's a home-printed coupon, etc', so I am a little reluctant to use coupons anymore unless the company themselves have sent the coupons. I guess I would need to research into this a little bit and see where it is best to use black and white printed coupons.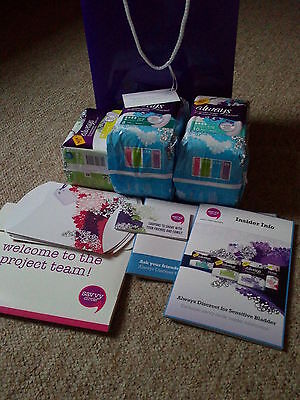 Research is fundamental!
Bzzagent– A website that trials new full-sized products for the company. Again joining the website is free. You have to answer a few surveys that take around 1 minute each. If you are compatible with a campaign you will receive an invite by email from BzzAgent to take part in that campaign. Every campaign you get invited to, you will be required to complete a series of tasks. The task could be anything from your reviews to Sharing on Facebook to Tweeting about it on Twitter to Buzzing about the product to your friends and colleagues. I joined the website around 6 months ago and I received the following campaigns:

John Frieda Frizz Ease Shampoo, Conditioner, Hair Spray and Hair oil 200ml
Scholl Express Pedi products with 3 bottles of serum for my feet and vouchers
L'Oreal Paris Casting Crème Gloss with vouchers
Santa Maria Food campaign which has tortillas, sauce, crisps, grinder, etc – let's just say it was a big box!
Go ahead Food Campaign with vouchers – smallest box I've received but it's free
Leerdammer Light Cheese Campaign with vouchers – I am currently waiting for this box to arrive.

I also recently entered a competition on BzzAgentUK Facebook page where I won £80 Amazon vouchers for simply submitting a picture!!! If you get a chance, definitely sign up to BzzAgent and trust me you will not regret it. Only downside is you may have to wait a couple of months before your first campaign.

Other websites that I check daily are: HotUKDeals and LatestFreeStuff. Both have offered great samples and full-sized products but nothing that stands out like with SuperSavvyMe and BzzAgent.

Well I hope you found this article useful for those wishing to live for free.

Thank you for reading this article.