The Xbox One has landed but if paying over £400 for the new
Microsoft console
is not really an option, there's still plenty of life in the
Xbox 360
. There's still loads of games to play and apps to access and now is the probably the best time to get an Xbox.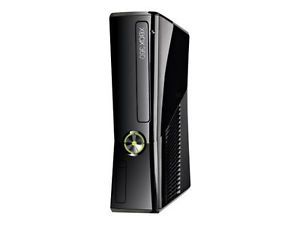 How to buy a cheap Xbox 360
What is a Cheap Xbox 360 and Why Should I be Interested?
Long-term rival to the PS3, the Xbox 360 is arguably one of the most successful and popular games consoles ever and has gone through several redesigns over the eight years it has been available.
It has a massive catalogue of games including some titles you can't yet play on the Xbox One like Grand Theft Auto V. Some of the biggest games of the year including WatchDogs, Destiny and Titanfall will all be playable on the Xbox 360.
With one of the best game controllers ever made, the 360 also works with Kinect so you can interact with games and even talk to your console to launch apps like Netflix and Sky Go.
There's still plenty of reasons to own an Xbox 360 and if you do the research, you can get your gaming and entertainment fix without having to spend big.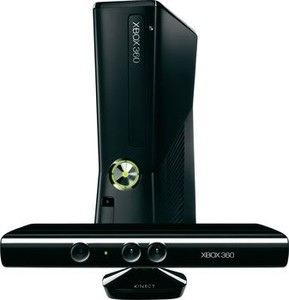 Buying a Cheap Xbox 360: What to Look Out For
Old Xbox vs new Xbox:
You can't buy the oldest generation Xbox 360 console as new unless it's pre-owned but that comes with its risks. The first Xbox 360 suffered from a series of issues like overheating and infamous Red Ring of Death identifiable by the three blinking red lights around the home button.
Going for the new Xbox S or E models is a safer bet. They are also slimmer, lighter and quieter than the original console.
Storage:
You can get the Xbox 360 even cheaper if you go for the 4GB model but if you are planning on downloading a lot of games and other content to the console, the 250GB version would be the best option.
Kinect or no Kinect:
Microsoft's motion-sensing controller tracks movement letting you play games without the traditional Xbox 360 controller. The built-in microphones also detect sound and can be used to navigate and launch games. It costs extra to own one and is best buying as part of a bundle.
If you are not sold on the appeal of Xbox Kinect, you can buy an Xbox 360 without it and save some money.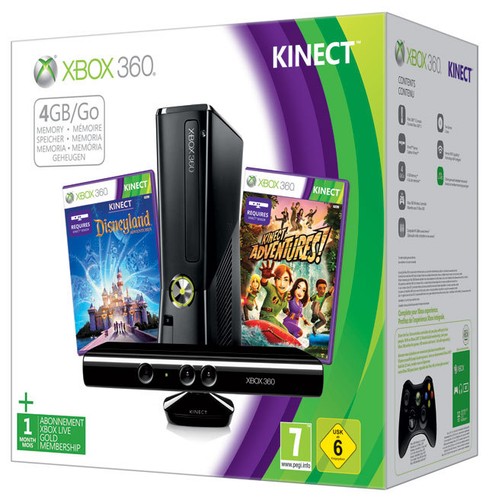 Region locked:
Some Xbox 360 consoles and games are designed to be used in certain parts of the world, In Europe you should be looking for the PAL logo and not the NTSC which should be clearly indicate on the outside of the official packaging.
Is it under warranty?
New Xbox 360 consoles come with a one year warranty but if you are buying it second hand this is likely to be less. If it's still open and the seller authorises to transfer it over then that's a bonus.
Getting connected:
Xbox 360 consoles require a HDMI cable so make sure your TV supports that connection. Keep in mind that older models will require a wireless network adaptor or run an ethernet cable to get online.
Do the obvious checks:
Look carefully and see if there's any dents, scratches or even cracks in the exterior of the console.
The disc drive is also root for many problems, so if you have the opportunity try loading a game and a DVD to make sure it works.
Modifications:
Some Xbox 360 owners make modifications to their consoles for a various reasons, most of the time it's to play pirated games. Many Xbox 360 consoles have been banned from Xbox LIVE making it impossible to play games online.
You should find out if the console is banned or if possible connect the console and see if it will sign into Xbox Live.