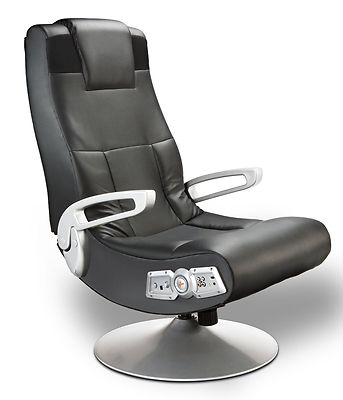 If only the big gaming decisions were just about choosing between the Xbox One and the PS4. But thanks to an army of accessory makers, selecting a console is just the start.
These days, choosing the right peripherals to get the most out of your gaming is just as important as the console itself and it doesn't just stop at a headset and controller. To really immerse yourself in the action, you're going to need a good
gaming chair
.
What is a gaming chair?
Gaming chairs come in many shapes and sizes. Some of them resemble office chairs, others are low lean-back rockets and you can even get bean bags.
They come with an array of integrated technology like speakers, sub-woofers and vibration to make you can literally feel the gameplay.
Some of them connect wirelessly to your console – these tend to be the more expensive ones – while others have wired connections.
All of them should make sitting in front of your television playing Call of Duty marathons more comfortable than camping down on the floor cross legged.
What do gaming chairs really do?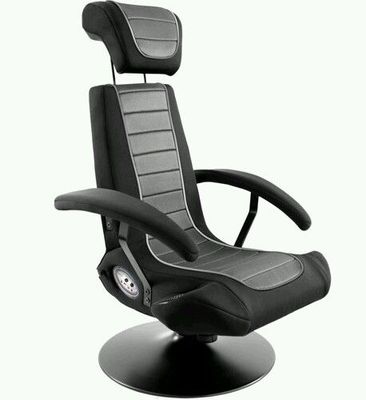 Almost all gaming chairs focus on sound. The audio from your game is fired either via a wired or wireless connection to the chair's integrated speakers. With the sound coming from 'around' you rather than in front of you, the idea is that you feel more in the game, the same way surround sound works for your home cinema set-up.
In addition, many also have built-in vibration functions that work in tandem with the real-time game action. Just like the rumbling thumb sticks you get from the controller when someone fires a bullet past your head or puts in a tough tackle in FIFA, the chair will vibrate making the whole experience a whole lot more real.
Best gaming chairs: Key features to look out for
Quick tip:
Sounds obvious but make sure the chair you're buying is compatible with your console. With the next generation consoles coming out, some manufacturers might cease to support older consoles and some new consoles might not support new chairs. Make sure you're getting a PS4 gaming chair that works with your PS4.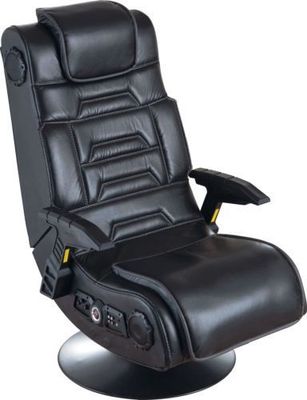 For killer sound:
Integrated speakers are not all born equal. If you want the full experience opt for something that pairs four speakers with a built-in sub woofer. Make sure the chair also comes with a headphone port too, for those 3am missions where you don't want to wake the neighbours.
For comfort:
Decide whether you want something that puts you on a pedestal, - like an office chair, (or Dr No's swivel evil swivel chair) – or you want to get down and dirty with a more relaxed, closer-to-the-ground feel. The latter tend to be slightly more portable and less intrusive and are a good option if you're looking for something that might be moved around in your house.
For getting in the game:
Beyond comfort and sound, vibration should be your the next essential on the checklist. Look for a chair that has the option to control the vibration levels so you can customise your experience depending on your game. You might not want it to buzz you while you're playing Ice Age 2.
For less wires:
Going
wireless
is desirable as it gives you a bit more freedom to put your chair where you'd like it in your bedroom, lounge, or if you're lucky enough to have one, games room. Some gaming chairs will offer WiFi, others will work over Bluetooth.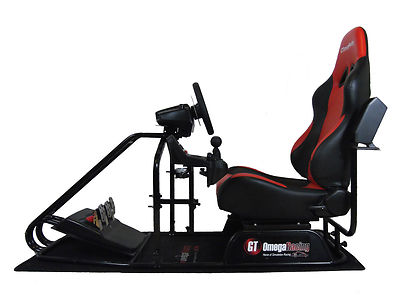 For motorsport gamers:
If you're into your Forza motorsport, then opt for a chair that comes with built in mounts for steering wheel and pedal peripherals. They look a little like the old arcade racing machines and make you feel like your Lewis Hamilton.
Gaming chairs: Brands to look out for
There are a few brands that lead the way with innovative new products. A few of the well known and well-reviewed brands include:
X-Rocker gaming chairs
,
Bean bags
,
Pyramat gaming chairs
, Cohesion XP, BoomChair Stealth, X Stunt wireless chair