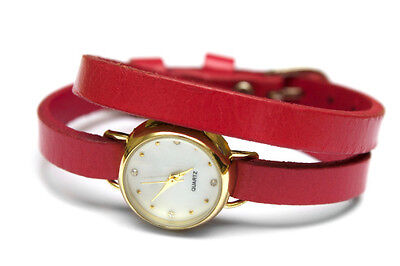 Take good care of your watch and it'll last you a lifetime. Often people end up buying a new watch when all they really need is to replace the strap on their old one. If you have a watch strap that needs replacing, here's a complete guide to how it's done.
How to find and fit the perfect watch strap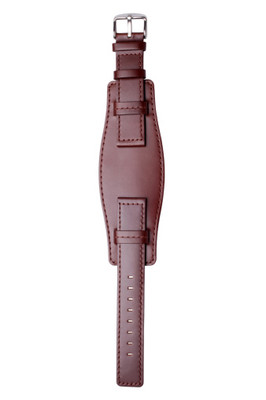 There's a huge choice of leather and nylon watch straps available online, at prices that are far more budget-friendly than a brand-new watch. Often these are high-quality calf leather, with gold or stainless-steel buckles. And if you buy them in a neutral colour, like black or brown, they'll work with almost any watch face.
If you're looking for a particular brand, such as Tag Heuer or Burberry, you should also find plenty of choice on eBay.
You'll also find straps made by high-end watch companies like
Rolex
and Patek Philippe, as well as fun fashion brands like Swatch.
If you're looking to save money, look for second-hand straps – the leather ones in particular often have a nice, worn-in feel!
---
What size watch strap do you need?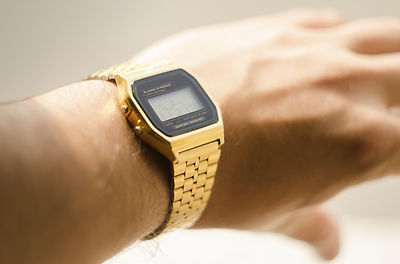 Before you can replace your watch strap, you'll need to measure up to find out what size strap you need. Many are standard sizes, but there can be variation, so it's worth getting out your tape measure.
Firstly, measure the gap between the lugs. These are the metal bits at 12 and 6 o'clock, where the watch strap attaches to the face. Then, to get an idea of the length, measure either your current watch strap or wrist.
Tips
1.
Always take your measurements in millimetres.
2.
If you're replacing an old strap, it can pay to measure the box, rather than the existing strap, as this may have shrunk over time.
3.
Measuring between the lugs is most easily done with a calliper, if you have access to one.
---
Different types of watch-strap material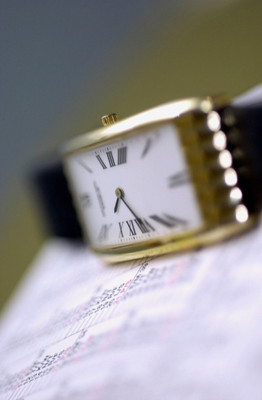 Watch straps come in a variety of materials, depending on the look you're after.
Leather is a classic, and works particularly well with vintage or antique watches. It wears well, but can get stained and dirty, or even break.
Other high-quality watches, like Rolex or Omega, come in steel or gold. Metal is one of the most durable materials, but is often more expensive. It can also be fiddlier to replace yourself.
Rubber watch straps are great for hot climates and action sports, like diving. They're waterproof and won't stain, and, properly looked after, should last a long time.
Swatch's plastic straps, meanwhile, come in a fabulous array of colours and designs, but need replacing when they get dirty.
---
How to change a watch strap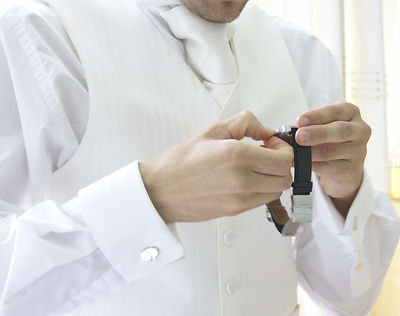 This is an easy job that requires no experience at all.
To do it you'll need 3 things:
• a new watch strap
• spring-bar tool
• pins
If you need step-by-step guidance, there are plenty of online videos that'll talk you through the process. But here's how it's done. Place the watch face down on a soft cloth – this will prevent the face getting scratched. Then use the forked end of the spring-bar tool to detach the current strap from the watch face. Do the same on the other side.
Take your new watch strap and insert the spring bars into each hole. You can use the spring-bar tool to push it in properly, so that both sides of the spring bar are poking out of the strap. Repeat the process on the other side.
Attach the short strap (the one with the buckle) to the 12 o'clock side of the watch face. Insert one end of the spring bar into the lug pin hole. Then use the forked end of the spring bar tool to get the other side to click into the lug pin hole. Tug the strap a couple of times to check it's properly in place. Do the same the other side, and you're done!
---
Our favourite watch straps for women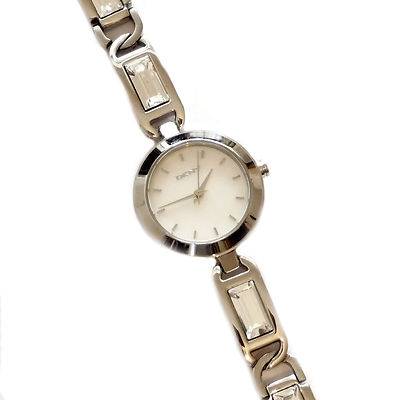 A
stainless-steel
bracelet strap is a simple, affordable option for a classic metal watch.
Or you can
make a statement with a fuchsia strap
designed to fit with the Casio Baby G. You can find it in other bright shades, like chartreuse. Or if you'd prefer something more versatile, go for black.
Meanwhile, a
braided watch strap
is another that won't break the bank, and will look great on a slim-fit ladies' watch. It's genuine leather, with a gold buckle.
---
Our favourite watch straps for men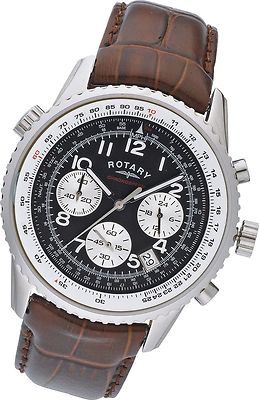 A
stylish plain-leather
watch strap is a simple, classic piece that will go with any number of watch faces. It's soft to the touch and comes with a discreet, stainless-steel buckle.
You can get a buckle available in other finishes, like matte grey and polished black.
If budget is less of an issue, try a
calfskin Breitling strap
with a deployment buckle, which fits most Breitling models with 22mm lugs.
Alternatively, a 1
940s yellow-gold stra
p
is both rare and unused. It's in perfect condition and would look fantastic with a vintage Rolex or Movado.