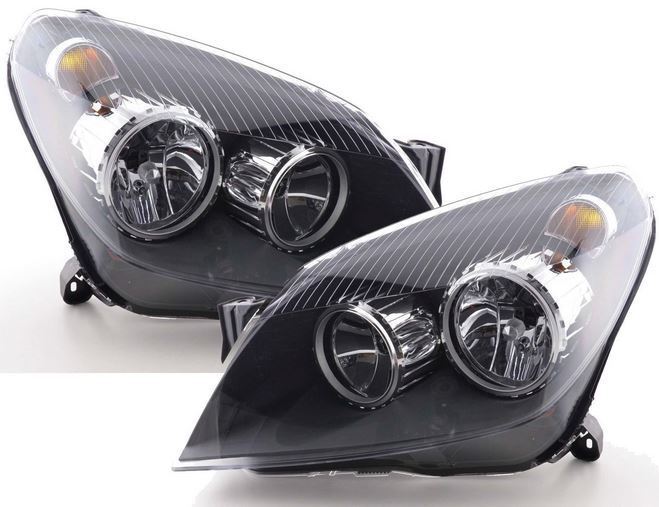 It's so easy to go and buy based on the photo, isn't it?

We all do it, but it isn't always enough to confirm that it will fit your car. Make sure that you check the description and any part numbers if listed.

Don't always rely on the compatibility table. While it is there as a guide, it is not always proof that it will fit.

As an example, you could be looking for a xenon headlight (which are headlights with brighter bulbs that are called HIDs) and the compatibility table confirms it will fit your vehicle, however the listing description says it's halogen (standard filament bulbs). Make sure that you read the entire description fully.

Do you need bulb holders? Do you need bulbs? Do you need a levelling motor?
Check whether the listing states if it comes with those components, as most after-market OE headlights require you to transfer the units over from your original headlight.

Can you change the beam direction of your headlights within the car via a control? You've got electric adjusting headlights. Check to see whether the listing states manual or electric adjust. They would still fit but you would lose the electric function.

When scrolling through eBay, pay direct attention to the listing title.
As an example :- "TOYOTA YARIS MK1 1999-7/2003 HEADLIGHTS HEADLAMPS 1 PAIR O/S & N/S".

In translation, the headlights will fit Toyota Yaris 1999-July 2003 models. If you see a listing that has a number next to a year with a dash, this means that the lights will fit up to that month within the year, i.e. 6/ is June, 11/ is November.

Is your headlight smoked? Amber? Clear?
Some headlights have different inner colours, such as the Seat Leon. There are dark grey and black versions. Please make sure that you check the pictures and the listing description.

On a rare occasion, a headlamp might be dependant to fit based on whether the vehicle is a 3 or 5 door, such as the Fiat Stilo.

Make sure that you check whether a listing states 3 or 5 door. If it says it fits a 3 door, it means it won't fit the 5 door and vice versa. This is the same case when trying to buy rear lights (which is more common).

Some headlights have fog lights built into the headlights. If you've got fog lamps built in the bumper, that means you don't have headlights with built in fog lamps. Please make sure you check this before buying, especially with the Peugeot 207.

The golden rule is to not buy until you're sure it's right!

If ever in doubt, if given a reg we'd be able to assist with any queries.

Happy shopping!