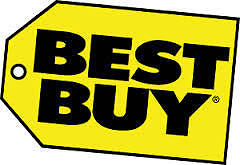 This guide offers 12 eBay and second-hand buying tips
THROUGH MY BZZAGENT CAMPAIGN I DO LIKE TO SHARE A FEW HELPFUL HINTS FOR BUYING ON EBAY


1. Use spelling mistake spotters
Many people can't spell, so they mistype their eBay entries. This English teacher's nightmare is a bargain hunter's dream. Some items attract fewer bids because many people can't find them due to misspelling. There is few specialist search sites take advantage of this and they trawl eBay for all possible spelling mistake combinations. Some of them are BargainChecker, Goofbid, Fatfingers and Baycrazy.
2. Find very cheap local bargains without the postage cost
Whether they're offering bike, washing machine, furniture or kids toys, sellers on eBay often specify larger items must be collected in person. As this often means fewer bids, there are bargains to be had. Yet you can't search for "pick up only" on eBay, so they have built tools to speedily track and map items for sale near you.
- Website. Do it at your desk with the free Local eBay Deals Mapper tool.
- iPhone app. Use the iPhone Local eBay Deals app. Let it pinpoint your location, tell it how far you'll travel and it shows nearby gems.
- Android app. If you haven't already, grab our Android Local eBay Deals app.
- Mobile website: For other phones, they have a special Local eBay Mobile Site.
3. Don't assume eBay is cheapest and make sure you shop around
Many buyers assume that if it's on eBay, it's automatically cheap, but this isn't always the case. With a few basic checks, it's easy to spot if you're really getting a bargain.
Try to join your local Facebook selling group as you may find plenty of bargains the next door or street. Also use google search or comparing internet retailers tool like MegaShopBot com to find the cheapest price. The same rule applies when buying second-hand stuff. Check the used marketplace on Amazon, Facebook, Gumtree - you may even get it for free on Freecycle or Freegle. For tips on how to slash the cost of buying anything and everything online, see the Cheap Online Shopping guide.
4. Use the 'Best Offer' tool to see if a seller will do a deal
There's a quick way to glean an eBay product's market value and make sure you're getting a good deal. Fill in the search box and select 'completed items' using the grey bar on the left-hand. You will be shown a list of prices similar items have already sold. Then sort it by "price: lowest first" using the option on the bar. If the price is red, that means no one bought it. Green means it sold – don't pay more than the average and you get yourself a bargain.
5. How to win auction without the high cost
Spotted something you really want to buy? The last thing you should do is bid on it right away. Bid early and competing buyers will bid back, forcing the price upwards. Instead, sneakily win auctions by swooping in and delivering a killer bid about 10 or 5 seconds before the auction ends , leaving no time for others to fight back.
6. Haggling on eBay pays off and save you money
There's nothing wrong with haggling on Ebay. You may do it on market or high street - do it on eBay too. Ask seller for a discount, even if the listing doesn't show the "Best Offer" option. Haggling works best on buy-it-now listings, or auctions with a high start price and no bids. To contact the seller, click "ask a question". If you're polite and charming and submitting sensible offer, you'll get further. Avoid requests such as "will u take 50p for it" as they usually a mistake. They annoy the seller, and you have to remember that a discount is at their discretion. Once you've clinched the deal, keep the transaction within eBay as you may be suspended or banned if you try otherwise – just ask the seller to add (or change) a buy-it-now price. You can also ask seller for combine postage if you like to buy few bits from one seller as they most likely charge you one postage for all.
7. Include postage charges in the total costs
For a true picture of the total cost, it is important to include the cost of post and packaging to make sure you really are getting a bargain, as the starting price may be encouraging but by adding a postage cost to it may change your mind. Do a search using the tool, then sort items by "Price + P&P: lowest first". Of course, auction listings' prices could still rise, but on buy-it-now items this instantly shows the cheapest. Always double-check postage charges before bidding. Some sellers try to supplement their income by charging higher delivery rates, though eBay is cracking down on this by specifying a maximum postage amount for many categories. Also don't be hesitant to ask the seller for refund when you receive your item and the postage cost on the parcel is much lower then the one you paid for. Most sellers would refund the different simply to avoid lower feedback on delivery charges.


8. Sneaky tricks to use sellers' mistakes
Some sellers make basic mistakes, leaving goods selling at cheap prices. As well as spelling howlers, another beginner's error is leaving out key details (condition, brand, size, dimensions, colour, ) or getting them wrong (saying a size 9-12 months when the photo shows a 6-9months size, for example). At this point, many buyers give up as it's too much hassle. So if you like to snap bargain contact the seller to reconfirm the info you need. But don't ask the question via the item's listing page - as that way, eBay lets seller add their reply to the main listing with one click, so all buyers will know the relevant facts and you don't won't them to know for sure. Instead, ask the question via the seller's profile (make it clear which item you are asking about to avoid confusions). They probably won't bother with the extra hassle and add the details to the listing, so you'll be the only one who knows it except the seller of course. Spotted a mistake on listed item? Bit on it as soon as possible if you like to purchase it. It's worth knowing eBay only allow sellers to do major edits to their listings before anyone bids. Once bidding starts, they can only add small updates. So if the start price is low, say 99p, bid before the seller cottons on. Then it will be too late to properly fix it.
9. Find auctions closing in the middle of night
Listings that finish at anti-social times often get fewer bids, so sell for less. Therefore submit your maximum bid and wait for your luck on winning.
10. Search items' titles and descriptions
eBay automatically searches for results with your specified words in their title only. If you're not getting the results you want, try searching the item's description too for greater result. Just click on "include description" under the search button. For example, imagine you were searching for a New Look black dress. The seller may have just put 'lovely dress size 10' in the title, but mentioned New Look and black in the item description.
11. Bid a few extra pence to boost your winning chances
When bidding, you enter a "maximum bid", and eBay makes automatic bids on your behalf up to your maximum limit. Make sure you don't enter a round number. For example, if a tricycle is currently selling for £9.00, and the most you are willing to pay is £15, enter a maximum bid of £15.02. If someone else bids £15, eBay will favour your bid, even though it's just 2p more. It's worth being aware of bid increments, the steps by which prices rise. They vary from 5p to £100, depending on the current price but all is explained in eBay's Bid Increments guide.
12. Items with a reserve on it?
Sellers sometimes list goods at a low starting price, but set a reserve, a hidden minimum price. These listings say "reserve not yet met" when bet on it. The seller hopes the low price will attract more bidders, but don't want to part with it for that amount. Avoid wasting your time by asking the seller what the reserve is. They may tell you where to go, but it's always worth a try. If you bid and don't meet the item's reserve price, you can bid again and again – without waiting for anyone else to bid against you. If you submit a bid over the reserve price and no one else bids higher, you'll only pay the reserve price.