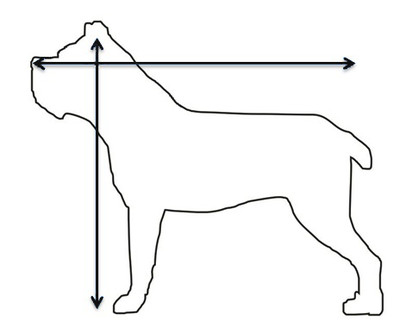 How to select a bed with respect to the size of your pet so it can be used for a long time supporting the best relaxation of your cat or dog?


To choose the appropriate bed size you need to measure your pet:
length: from the tip of the nose to the tail base
height: from the base of the paw to the tip of the head.
To make your dog comfortable add from 10 to 20 cm depending on the size of your pet (the bigger the dog the more should be added).
The drawing shows how to measure your dog correctly:

Look for beds which are dismountable and machine washable.
Each bed model should be equipped with a zipper that makes it possible for the owner to remove the cover for washing. Thanks to that you can enjoy our beds for a long time.
Thanks to a variety of colours and fabrics you will find a bed for your cat and dog that will go well with every interior design, not to mention its functionality.

Always choose highest quality fabric type (codura, eco leather, alcantara):
• high wear resistance
• colour fading resistant
• easy maintenance
• water-resistant
• very durable
• flexible