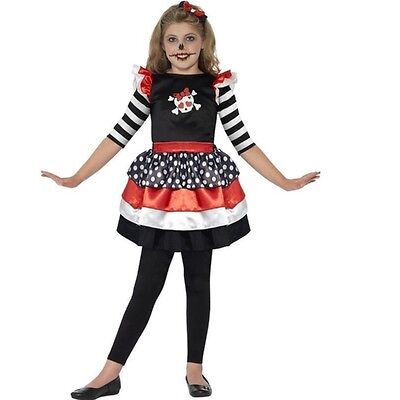 Over the past couple of years there has been a lot of media coverage on the safety of fancy dress costumes, particularly at Halloween which is a favorite dressing up time for many.
You could be forgiven for giving Ebay a miss and opting for a more expensive shop bought costume but, not only does this NOT guarantee safety, it is also completely unnecessary.

Where is your costume coming from?
Unlike normal children's daytime clothing, Fancy Dress Costumes for children have to meet stringent flammability requirements. All costumes being sold on the UK market should meet the European EN 71 safety regulations that applies to all toys. The safety of Fancy Dress Costumes is constantly reviewed and often items will be recalled. Look out for things like cords around the neck area. These are not acceptable under current regulations and should not be for sale. Check that your item bears the CE mark as a declaration that the product meets the European Toy Safety Directive (2009/48/EC), and has undergone a variety of product tests to ensure that it is safe for use.

Some suppliers take safety very seriously so ask your seller?
Whilst some suppliers have been happy to add 'Warning! Keep away from Fire" labels to their costumes and point out that costumes are still more regulated than children's costumes, other suppliers have spent in excess of £1,000,000 putting costumes under further testing. Most UK suppliers have issued statements on their own safety standards. Any reputable fancy dress provider will be aware of these and will be more than happy to provide you with information on these.

Check the price
Unfortunately, like most categories. The fancy dress industry does see some counterfeit goods for sale. Fortunately UK suppliers take this very seriously and we see them actively purchase and take action against sellers who are attempting to sell counterfeit goods. However, as a precaution, always check the price with several sellers. If the item you would like is at a significantly cheaper price than the majority of other sellers than it might be worth doing a bit of investigating.

It is still worth noting!!
Despite the above, it is still worth noting that costume related incidents are extremely rare and UK bought costumes still face stricter fire testing than normal children's clothing but that these standards do NOT stop the item burning if it is exposed to a naked flame. So by all means take precautions and use fake candles but be sure to have plenty of fun.