Prelude:
Compatibility usually gives only general information, there is no guarantee this part should fit your exact car, because there might be difference in transmission, engine type and chassis type.

Important information:
Every car part listing contains (or at least should contain) OEM number, it's underlined on the picture provided.
If OEM is the same as the one you need - this part is compatible!
Don't know OEM for the original part, do you?
There are at least two options:
1) Contact your mechanic, he will provide you all information about broken part including its OEM.
2) Contact us, providing your vehicle VIN code (17 symbol code, containing letters and digits) and a refference to our listing. We will do our best to find out if this part is compatible with your car or to find you another compatible part from our catalog.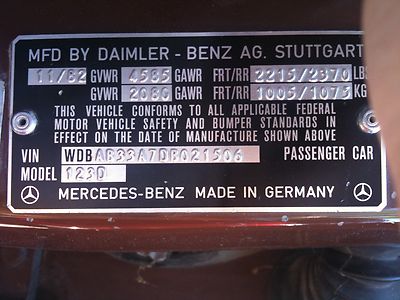 VIN code
Also known as
Vehicle identification number
is a unique code including a serial number, used by the automotive industry to identify individual motor vehicles, towed vehicles, motorcycles, scooters and mopeds as defined in ISO 3833. VIN code can not contain letters I (i), O (o), or Q (q) (to avoid confusion with numerals 1 and 0).
VIN is normally located in several locations on a car, but the most common places are:
On the door frame/door post of the front doors (usually driver's but sometimes passenger's)
On the dash near the windshield
On the engine itself (machined pad on front of engine)
On the car's firewall
In the left-hand inner wheel arch
On the steering wheel/steering column
On the radiator support bracket
You can also find it on your car's title, registration, guarantee/maintenance book or on the declarations page of your auto insurance policy.