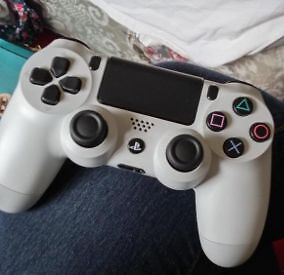 Always Check Details
One of the most important vital aspects of buying games from eBay is to make sure you check the details of the auction. When buying I always check; condition of the game, the feedback of the seller for similar items and the image itself.

Condition: Many sellers will not include the condition in the title of the item for sale so make sure you look at the listing details. If the item is 'used' then you can get a great price but be wary, don't be afraid to ask the seller for a photograph of the condition of the disk.

Feedback: By checking the feedback you may find that the sellers items on offer aren't exactly as listed, it may seem an obvious point but it is very important. It can take a bit more time than just buying straight away but it would take even longer to return the item if it doesn't work or is in a condition unlike that listed.

Image: Photographs can offer a real insight into the seller, is the case heavily damaged? Is it the disk on a dirty surface? Does the game look authentic? Using fake games can compromise your terms and conditions agreement with Xbox Live or Playstation Network so be aware of covers that look printed from an at home printer.

Like for like auctions: Don't go for the first auction you see, shop around and you can find great value games. Sometimes if you find yourself bidding against one person for the same item the price can escalate quickly so keep an eye out on similar auctions as you may push past the price of other auctions.

Age ratings: Buying for a child/teen? Then consider the age restrictions on the game, it isn't hard to find out what this is for each game and it can save you from having a shock when the game arrives and is too violent for your children.

I hope this guide is helpful, although much of this may seem common sense to some it isn't hard to get caught out with a faulty item or overpriced auction. Written in connection with BzzAgent, as part of their eBay guides campaign.