This guide is about selling clothes, However you can also use this as a guide to any other item you wish to sell.
TIME AND DAY
ITEM QUALITY & DESCRIPTION
PHOTOS
STARTING PRICE
POSTAGE & PACKAGING
POSTING
PAYMENTS > AVOIDING FRAUDSTERS
FEEDBACK
PROBLEMS
TIME and DAY
Before placing your advert you need to think about the sort of people you are aiming at who are most likely going to want your item. Many people work in the day, so they may only find time to place a bid on an evening. When placing my adverts i tend to place them after 7.00pm this is because as a mother myself if i have a day off i find myself busy through the day so my only time to come online is on an evening. Also i think about people having there tea, also getting back from work, putting the children to bed etc.
Check the day. Which day is conveiniant to you. e.g Saturdays are best for me because i have all day sunday to wash and iron the item and package it up for posting on monday morning. Sometimes i list on a sunday night because many people have there children in bed and there relaxing in front of the computer.
ITEM QUALITY DESCIPTION
Check the item before placing the advert. Only sell what you would be happy with recieving yourself. Always check the lable. It's good to state the Brand because you will get more money depending on the Brand. In the past Iv'e recieved items at a bargain price as the seller didn't state the lable, if they had of done i would of paid alot more than what i did.
Check the size. State the size on the title and on the advert. I have had messages in the past from potential buyers asking what the size of an item was. Even though it was stated on the title alot of buyers want to double check its definetly that size. Also it helps to prevent you from accidentally putting the wrong size on the advert. Yes, this can happen especially if your putting a bulk load of adverts on.
PHOTOS
Always take photo's. If you don't then how is buyer going to know what the item looks like!
When taking photos use a light background such as a white towel or blanket. Make sure theres light! Darker pictures do not show the quality or design on the item. Try and take as many as you can, then upload them on your computer. Pick out the BEST ones and add them to your listing. Items with detail, try and take close up photos. This will make the buyer want the item even more. Add a photo that will be shown on the search listings. Alot more people tend to look at adverts with pictures shown on the search enguine than those without.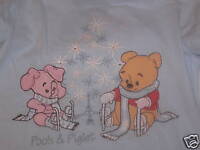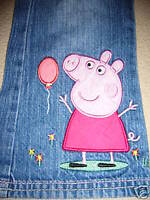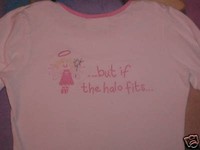 STARTING PRICE
It's your decision how much you wish to start the bidding at, however it may be agood idea to check how much others are selling it at. If you state it too high many buyers will avoid your advert and go elsewhere. If you are looking for a certain amount then its best to go with a BUY IT NOW. When doing this i would recommend offers excepted as this will let potential buyers send you an offer. You don't have to accept but it is a good idea.
POSTAGE AND PACKAGING
It's best to weigh your item then pump in the weight on Royal Mail website. They give you a price then all you need to do is add on your packaging. It's not good to follow fellow members as some Ebayers state excessive postage and packaging prices. They will be knocked for it once they recieve feedback and a rating from the buyer.
POSTING
Always obtain a proof of posting reciept. Paypal have informed me that when using there service the seller needs to provide a tracking number. This is recieved by posting the item recorded delivery. They say this because how else are they supposed to know if the items been sent or not. Recorded delivery is an extra 72p. Sometimes i post recorded delivery but if i dont and the buyer doesnt recieve the item i have a reciept as proof, not to paypal but to royal mail.
If the buyer informs you they havent recieved there item, please remember it is your responsibility to take this matter up with royal mail. It will only take around 14days for you to be compensated. You can only make a claim after 15days from the delivery date. Fill in a claims form, attach the reciept, attach paypal invoice as proof she/he has paid. I always attach the e-mail i recieved. Sometimes Royal mail send aletter to the buyer requesting a signature, so by attaching an e-mail they already have there statement that the item hadnt been recieved.
Refunds: It is your decision if you wish to refund before receiving your money back from Royal Mail. I only issue a refund once i recieve one from Royal mail. This is because my claim was rejected as the buyer didnt respond to the letter royal mail sent them. This is why i now attach an e-mail.
~*~*~*~*~*~*~*~*~*~*~*~*~*~*~*~*~*~*~*~*~*~*~*~
Always double check your advert before you list it as you may find you have made a mistake.
Remember once you have a bid you CAN NOT change your advert!
~*~*~*~*~*~*~*~*~*~*~*~*~*~*~*~*~*~*~*~*~*~*~*~*~
PAYMENTS - Avoiding Fraudsters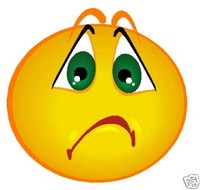 Paypal - NEVER go by your e-mails. Fraudsters are very good at fake paypal payments. Ive received 3 now and the last one i recieved i was alittle unsure if it was genuine or not. I sent it to paypal and they confirmed it was a spoof e-mail. All you need to do is go onto your ebay account and check your sold page. If the £ sign is NOT filled in this means they buyer hasnt paid for the item. If it is filled in then it means they have. You can also double check your paypal account as if they pay'd by paypal then it will definetly be showing on your account.
Cheques - Only send an item once the cheque has cleared. I urge you NOT TO SEND untill it has as i have posted an item before the cheque has cleared and guess what - the buyer cancelled the cheque! Once they do this theres noway you will get your money back. You can open a dispute and they will get a strike but you will be left out of pocket.
WARNING NOTE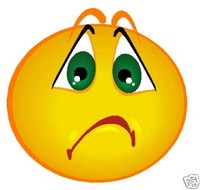 If you ever recieve an e-mail from a delivery service which you have never heard of saying something like "The money has been recieved by the buyer and will be released to you once the tracking number has been recieved" They then give you a link on the e-mail to go onto which is where you pump in the tracking number - DO NOT BELIEVE THIS!. Unfortunatly agood friend of mine sold her laptop and she recieved this e-mail. Instead of waiting for a reply from me she quickly posted the item. She then went onto the email she had recieved and clicked the link which took her to a fake delivering website. She then pumped the tracking number into the website and nothing happend. She was then left out of pocket £400 plus the postage costs she had paid.
FEEDBACK
It's your decision if you wish to leave feedback asoon as you recieve a payment or once you recieve feedback from the buyer. Personally i leave feedback once i recieve feedback from them as i know then that the item has arrived safely. If something does happen e.g the item goes missing and i make a claim for the buyer then i leave this in there feedback. Not as a warning to anyone else but to show that they didnt recieve the item so i made a claim for them. "Sorry you didn't recieve item, claim made, thankyou"
PROBLEMS
If you ever have a problem you can go to the contact us web page found ont he ebay website. There you can ask ebay for there advice on any problems you have. They normally reply within 24hours but sometimes it may take longer. They are always on hand to help so dont sit there and worry trying to sort it out yourself. You will recieve an independant e-mail full of advice to help you with the problem you have.
Also enjoy your selling experience. Ive been a member of ebay now for 8years and i have loved every minute of it.
GOOD LUCK
~*~*~*~*~*~*~*~*~*~*~*~*~*~*~*~*~