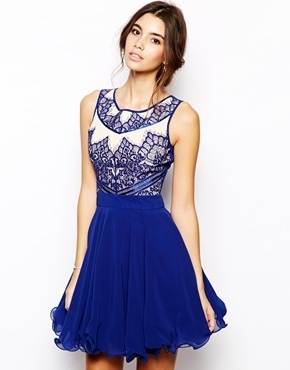 When trying to find amazing bargains on ebay I always find it helps to shop in the quieter times. Most people, browse Ebay at around 8pm in the evening as that's when they are at home relaxing. A good time for sellers but not necessarily a good time for buyers as the number of bids per item will be higher. Try shopping first thing in the morning or when you're on your lunch break at work.
Another tip to make sure you stay within your budget is to always always always check how much the seller is charging for postage. There have been countless occasions where I have thought I am getting a real bargain only to realise that the seller wants an extra £8 for postage! When I am looking to buy an item I always count the postage as part of the item cost. If for example, I bid £2.00 on a dress but postage is £4.00, I always ask myself, would I pay £6 for the dress or not? This stops me getting to the pay point and heaving a big sigh as I have spent more than intended.
Another great tip to bag a bargain is to search by items ending soonest. This allows you to see the items that may only have minutes left on their bidding clock. Wit these items you do have to make a quick decision but many times I have ended up with fantastic bargains because I have bid seconds before the end of the auction.