We know first hand that preparing your coal can be the most time consuming activity when preparing for the perfect smoke - especially if you are doing it properly.
To light coals throughly and to the core, you need a heat source that is consistently and evenly hot enough, otherwise your shisha coals will be partially lit or not properly lit. This not only decreases the life of the coal session, but also the quality of your plume.
Hence we suggest to you the Naz Coal Burner with four concentric heating coils for maximum surface area and heat output. This product is completely safe to use in the UK, it has a power supply of 220-240V 50Hz/60Hz 1500W as well as a British Standard 3 Pin Plug (with 13A fuse).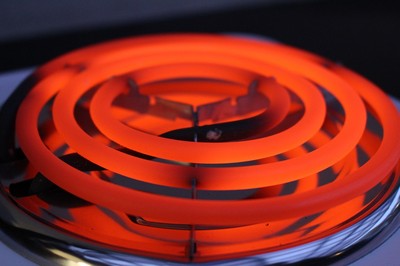 It really is as easy to use as the following steps indicates:
Plug in.
Apply coals on burner.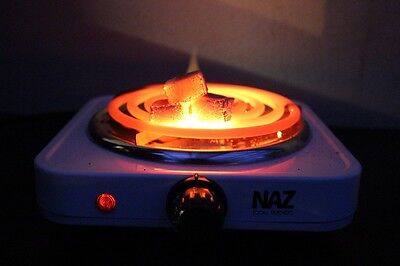 Turn over after several minutes and ready to use once coals are glowing.
Literally have coals to use in minutes.
We've thoroughly tested our coal burners and it has given us perfect results every time!
(To increase the life of your Naz Coal Burner, we recommend switching it off once you've lit your perfect coals.)