We often get asked how to make a traditional hand tied bow, just like the florist makes. The great news is that it's simple, quick and only needs a few yards of great value florists ribbon to make a sumptuous bow. Have a read of our pictorial guide and try a few. Once you get the knack you will be able to do these bows really quickly and be more creative with your florists ribbons.

Here's what we're making today: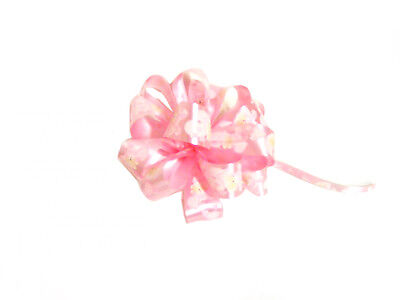 We're using our 'Baby Girl' ribbon for this bow. It's 31mm wide ribbon, so we're doing a 5" wide finished bow with 14 loops. As you get the knack of doing them, you will get a better feel for which widths and how many loops work well with different types of ribbon, but you should start with something between 5" and 8" with around 14 - 20 loops to help you get used to the technique.
You will need a piece of scrap cardboard, ribbon and scissors. Cut the card to about 6" long to make a 5" finished bow. A clothes peg or bulldog clip is also really useful if you have one to hand.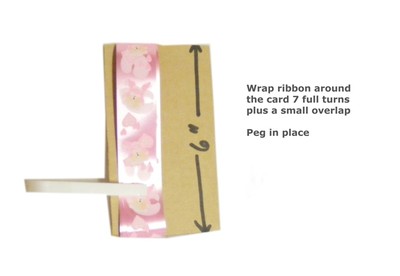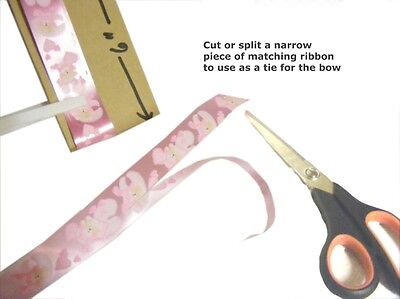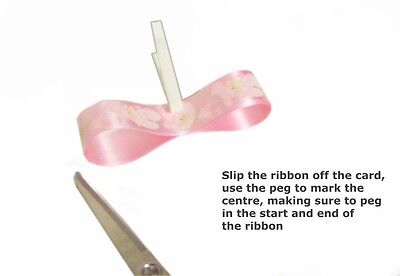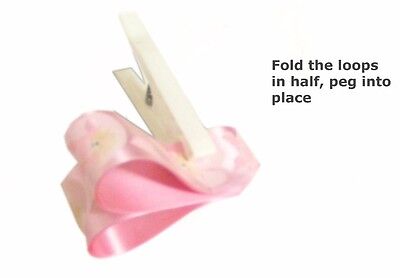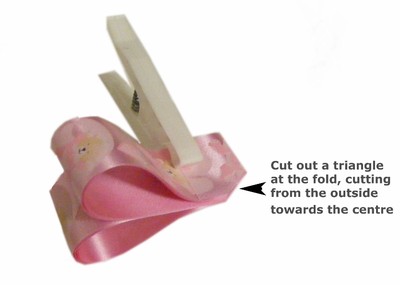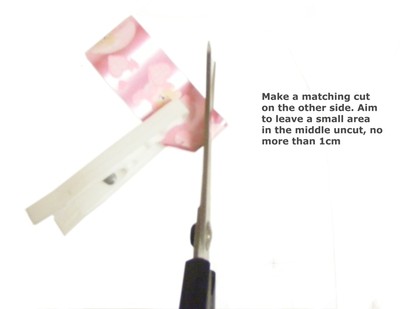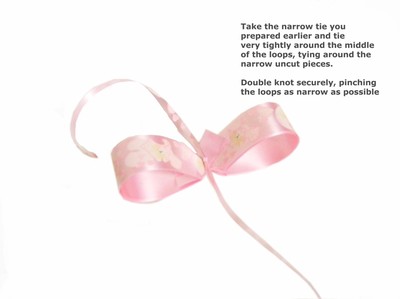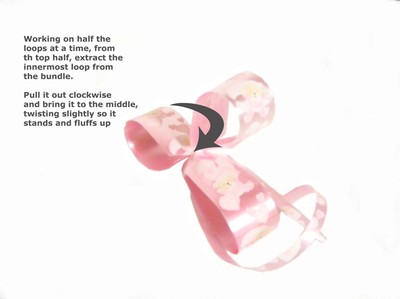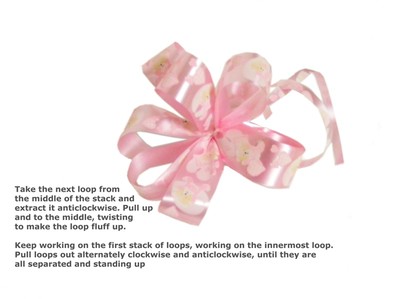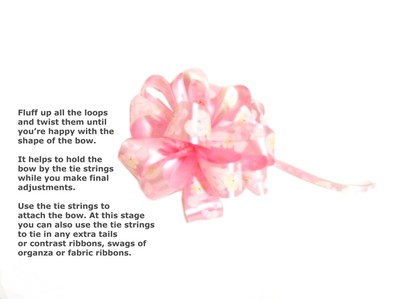 If you want to use this ribbon, we stock it in both baby pink and baby blue right here in our Ebay shop. Enjoy your bowmaking and feel free to contact us if you have any questions or problems.




All text and images copyright flowerhour.co.uk