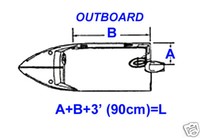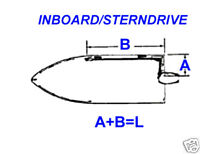 FOR NEW INSTALLATION, measure A + B distance from the control unit along to the clutch and or trottle connections on the boat engine.
Round the dimension off to the next whole foot and you will have the length required.
It is recommended that have a minimum radius of about 200mm.
For outboards you need to add 3 feet to allow for the engine movement.
To measure length of a REPLACEMENT CABLE take you measurement from tip to tip.
Where neccessary we can supply connections (at an extra cost) for most engines.